Dublin University Ladies Hockey Club (DULHC) have done the league and plate double after they lifted the Jacqui Potter Plate, beating Corinthians Hockey Club 2-1, on a miserable St Patrick's Day in Three Rock Rovers Hockey Club.
Having won the league just under seven days ago, DULHC showed no signs of a hangover as they overcame Corinthians after extra-time thanks to goals from both Anna Boland and Ailish Long.
While Trinity did go unbeaten in the league this season, they were acutely aware of the test ahead of them as Corinthians were actually one of the few sides to hold the students to a draw this season.
ADVERTISEMENT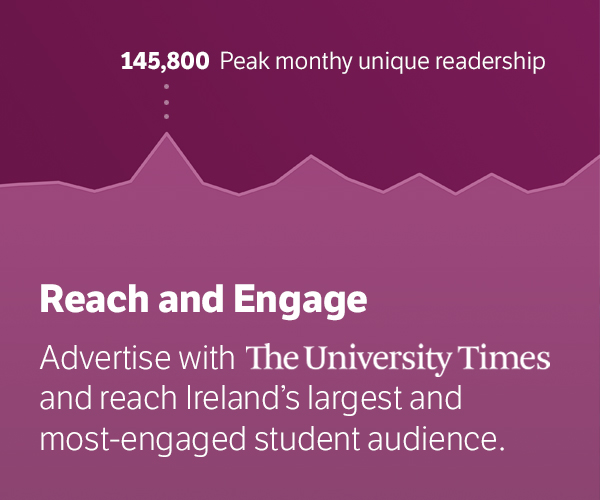 A strong crowd of over 100 vocal supporters braved the wind and rain, and with Paddy's Day face paint on and drinks flowing it was only the weather, and not spirits, that proved damp.
The match started off with neither side exerting any clear dominance on proceedings, despite Trinity doing well in the "D" to win an early short corner. Corinthians, perhaps, had the first worthwhile chance of the game as their forwards combined nicely to allow a shot on goal. Trinity keeper, Carolyn Crampton, however, was quick off her line to kick away the danger.
Corinthians then had two short corners in quick succession and were unlucky not to get something out of them, with the second being stopped on the line by a Trinity defender.
The match continued its open nature with both sides having their fair share of possession for the large portion of the first half. Eager to get a goal before the half was out, Trinity showed their class by pinning their opponents within their own half for the last five minutes of the half. Trinity showed great patience as their defensive line recycled the ball from side to side waiting for just the right moment to make their incision.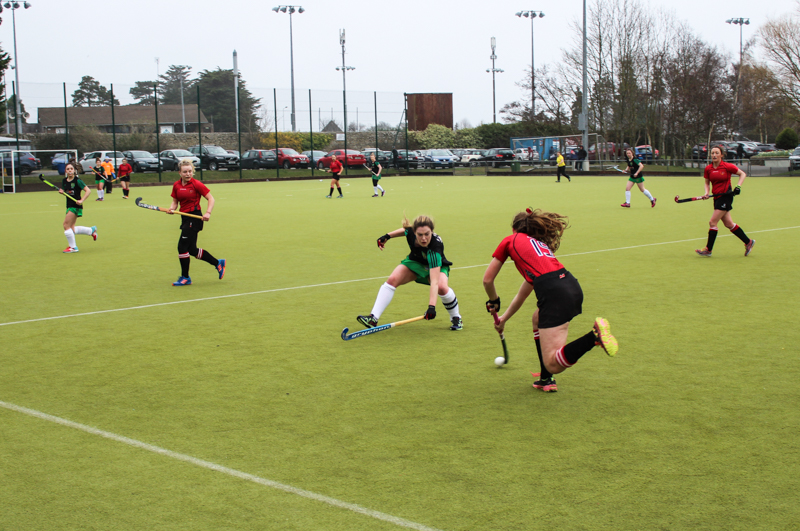 And eventually it was Trinity captain and sports scholar, Jenny Long, who made the incision, beating three players one after another to race into the D, where she was then fouled by a Corinthians defender. The resulting short corner proved to finally be the fruit of Trinity's labour as number three, Anna Boland, popped up at the back post to put Trinity 1-0 up just before half time, much to her teammates and the crowd's delight.
The second half began much the same as the first, with neither side really taking a firm hold of the game. Trinity would have been disappointed not to have continued the momentum they showed at the end of the first half but did enough to keep Corinthians at bay. That though was only until mid-way through the second half, after a driving Corinthians attack down the right side, the ball bounced inconveniently into the Trinity D where a Corinthians forward stood unmarked to equalise the match.
Long once again looked to be the catalyst for Trinity, but couldn't do enough, as her shot was well-saved by the Corinthians goalkeeper just minutes after the Corinthians goal. There was hardly a moment of silence from the crowd from this point until the end of the game as chants of "Come on Trinity" and "Come on reds" both did battle with each other to push their respective side's into one last chance.
There was to be no more major chances in normal time, though the match did grow into a visibly more tetchy affair as tensions flared and Trinity coach, Brian Scully, repeatedly vocalised his frustrations at the decisions of the umpire.
After proving inseparable in normal time, both sides were resurgent after the beginning of extra-time. Corinthians set-up a rigid defensive press and looked as if they were more focused on preventing their opposition from scoring rather than opting to push forward themselves. Finally seven minutes into extra-time, Trinity's Niamh Sweeney provided a moment of brilliance as she charged into the D before supplying the opportunity for Louise McCollum to take a shot. McCollum's attempt though, was well deflected by the stick of a Corinthian's defender but only as far as Ailish Long at the back post who saw her opportunity and grabbed it with both hands to give Trinity a 2-1 lead. Corinthians then did their best to push forward for the remaining minutes of extra-time but clear cut chances remained elusive, and ultimately Long's goal proved to be the winner.
The final whistle brought hugs and cheers from all around the Trinity dug-out as they sealed their much sought-after league and plate double. A night of celebration will undoubtedly follow, but Trinity will know that's not their season done yet, as they await April's EYHL play-offs which could secure them a place in the EYHL league, Ireland's top hockey division, next year.