Let's admit it: those attending Trinity Ball are, in some ways, a bit like Cinderella, needing a fairy godmother to wave their magic wand (or credit card) to provide us with that perfect dress. Traditionally, that fairy godmother has taken the form of a parent, a paycheck or perhaps a well-meaning aunt. Well, this year your fairy godmother is Aisling Byrne, recent Trinity graduate and co-founder of Nu, the ethical fashion movement. With Nu's help, this year Trinity students will be able to look ball ready for absolutely no cost.
A Trinity graduate herself, the bubbly young entrepreneur asked to meet me on campus at the Launchpad space in the Berkeley Library, the very place where Nu began. Seated by the window in the sunshine, I can't help but be infected by Aisling's bright enthusiasm for the new initiative and for the concept of sustainable fashion as a whole.
The idea makes a lot of sense for students, as Byrne herself points out: "When we ourselves were students there were lots of things on. It was kind of stressful to be under so much pressure to get new outfits for each event. It was so expensive!"
ADVERTISEMENT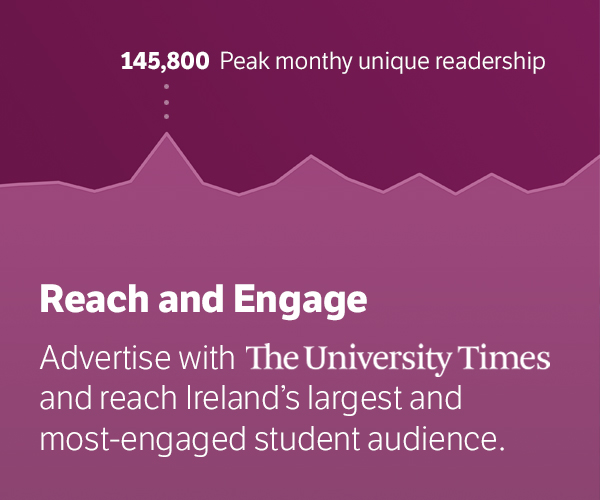 Stressful and expensive it is, especially with the ushering in of the Instagram generation, when it's less tempting to wear the same outfit twice. What made it even harder for Byrne and the co-founders of Nu to find outfits was their experiences of the bad side of the fast fashion industry – a side that can be found in most high street stores. They knew there had to be a better alternative, and they landed upon sharing as the best one.
I can't wait to be like 'I just wore that out last week and got the best surprise of my life, have a great night' to the girl who loans that dress
So, how exactly is Nu going to make this magic happen? How will they ensure all the penniless Cinderellas make it to the Ball and to future events sustainably and fashionably? Byrne tells me their solution: "What we have is an online Trinity Ball wardrobe. We've uploaded a whole load of clothes that you can already borrow to get people used to the idea. As it goes on, we hope to see more students put up their own clothes, and get to know each other. Then everyone can just start sharing amongst each other for every event."
It's a great idea, and one that dodges the ethical and environmental issues that fast fashion throws up. But it's so much more than that. In preparation for the interview I flicked through the dresses that have already been uploaded onto the Trinity Ball wardrobe, and couldn't help but see it as a Tinder for clothes. Each dress came accompanied with a short bio on the lender and even a brief description of the garment's previous excursions.
Byrne laughs at my comparison of the platform to Tinder and explains that "fashion is a real social thing". For the friendly CEO, the bios are a nice new way to meet people by "stealing something from their wardrobe and being like: 'Oh hey, you're kind of my friend now because I just borrowed your thing'". The bios create an online space that's very like a fashionable friend's bedroom, with everyone trying out each other's clothes and learning the stories behind the garments.
For Byrne one of the problems with fast fashion is that people forget to love their clothes. Cheap clothes are seen as disposable. Instead the team behind Nu feels that the stories that exist behind the dresses in the Trinity Ball wardrobe show clothes are really beautiful items that people can experience great things in again and again. Pausing, Byrne looks out onto the Arts Block with a smile on her face: "Actually, one of the pieces I'm lending for Trinity Ball I wore last Friday and my boyfriend surprised me with Emile Sande tickets. I can't wait to be like 'I just wore that out last week and got the best surprise of my life, have a great night' to the girl who loans that dress." That one little story leads to an outpour of anecdotes about pieces in the Trinity Ball wardrobe. One skirt has already been worn to Trinity Ball twice, has been to the President's Ball and will be returning to campus in April this year. Byrne swears that another dress from Nu's swapshop that she wore to the ball last year helped her to find her lost iPhone.
if you have 100 people borrowing their dress for the ball, that's a hundred less things that people have bought from fast fashion retailers
But what about the boys? Does Prince Charming get a free tux too? Unfortunately not this year, as the team is just introducing the concept and want to initially work with womenswear, as it can predict the needs of the female audience better. However, Byrne is open to any input from guys who want to get involved and states that she will definitely be looking into making the platform available to all in the future.
The future indeed looks as bright as Byrne's smile for Nu. After the the ball, they will be releasing stats about how many borrowers and sharers there will have been and the impact the wardrobe will have had on the environment. If you think that a movement like this couldn't have that much of an impact, think again. Byrne leans back in her chair, clarifying the magnitude of an initiative like this: "Like, if you have 100 people borrowing their dress for the ball, that's a hundred less things that people have bought from fast fashion retailers."
Byrne, along with the Nu team, is granting your wishes and providing you with a free ballgown. But what are Byrne's own wishes for the Trinity Ball wardrobe? First ,she hopes that people borrow a dress that they love, save money, and of course, have an amazing night. Her tone is already genuine, but it becomes even more so as she continues: "I hope people come for the Trinity Ball service and stay for the concept. We'd love to encourage people to continue making that change. I hope that afterwards people will have a good experience, talk to their friends about it and maybe in the future, just share something. Realise that sharing is deadly and that it's so easy to make a difference."