The Union of Students in Ireland's (USI) annual income has increased by nearly €100,000 since 2015, in part due to a significant increase in money raised through sponsorship and grants.
The national union, which represents over 350,000 students across Ireland, received an annual income of nearly €926,000 in the 2016 financial year, according to its latest accounts, a €95,000 increase on the previous year. The increase was in large part due to the union's successful attempt to develop new sources of funding, and this year the money raised through sponsorship, grants and other sources increased from €21,000 to €64,000, a significant increase for a union that has previously largely relied on the money received from members through the affiliation fee.
The affiliation fee, which is either either €5 or €2.50 depending on whether members are in full-time or part-time education, also increased by €32,000 to €735,000.
ADVERTISEMENT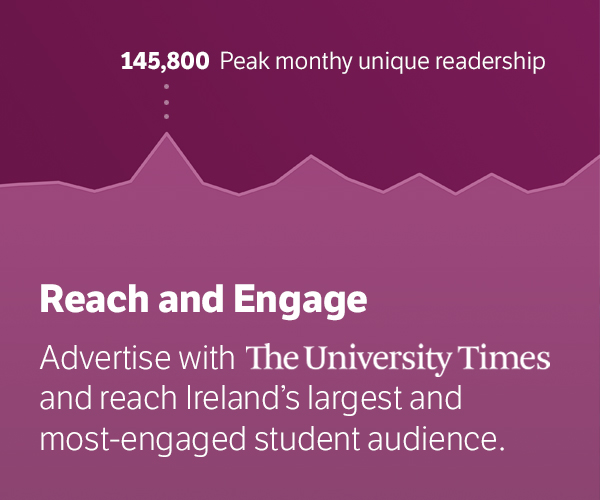 The union made an overall loss of €21,235. This was lower than in 2015, however, when the union lost over €76,000.
Speaking at the union's national congress this week in Ennis, Chris Newell, chair of the USI Finance Committee, told delegates that 100 per cent of the union's expenditure is decided by them, and that "every cent that USI collects goes back to its members".
The accounts were approved at congress by the union's members, with Kevin Donoghue, President of USI in for 2015/16, present to stand over the accounts.
One of the largest expenditures came from staff salaries, which totalled €365,496 in 2016, an increase of nearly €70,000. These costs are likely to increase next year, after the union's annual congress voted to promote the part-time, unpaid role of the Vice-President for the Irish Language to a full-time, paid position and to introduce a new officer for the Dublin region, similar to the officers it currently has for the border, midlands and west and the southern regions. Speaking at the congress, President of USI, Annie Hoey, told those in the room that the union had assessed its finances and felt it could support the two new positions. Other significant spendings included training costs and officer, staff and committee expenses, as well as nearly €31,000 on membership of the European Students' Union (ESU).
The union's congress also passed a motion to improve the union's financial transparency and ensure that financial accounts are posted on the union's website no more than five working days after being approved by congress.
---
Sinéad Baker contributed reporting to this article from the Union of Students in Ireland's annual congress in Ennis, Co Clare.