After a contentious and passionate debate on an issue that arises almost annually at its annual national congress, the Union of Students in Ireland (USI) today voted to promote the part-time, unpaid role of the Vice-President for the Irish Language to a full-time, paid position, also voting to delay a vote to introduce a new Vice-President for Postgraduate Affairs until next year.
Delegates at the union's congress, currently taking place in Ennis, Co Clare, also voted to introduce a new officer for the Dublin region, similar to the officers it currently has for the border, midlands and west and the southern regions, and rejected calls to replace the elected position of the Vice-President for Campaigns will a professional staff member.
President of USI, Annie Hoey, reassured those in the room that the union had assessed its finances and felt it could support the two new positions.
ADVERTISEMENT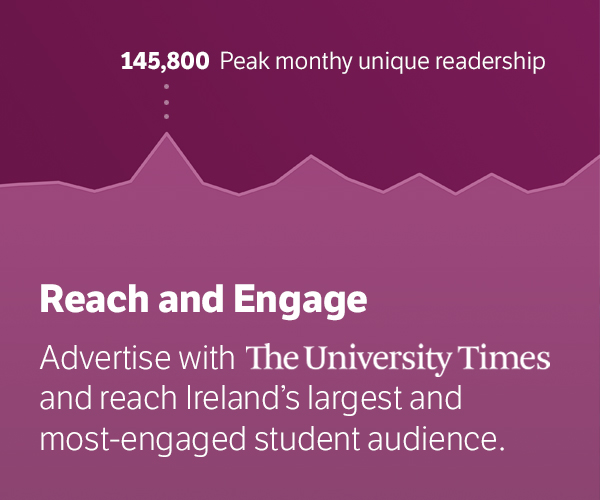 In a debate that was marked by passionate speeches over the value of the Irish language, speakers in favour of making the Vice-President for the Irish Language a full-time, paid position highlighted student passion for the Irish language, USI's own stance in favour of the living wage and how multiple officers have dropped out of the position after attempting to balance it with other part-time jobs.
Maria Schaler, USI's current Vice-President for the Irish language, cited the clear passion for the Irish language at the union's congress, stating that it was "about time that we back that up". At the union's congress, the Irish language is clearly visible, with many delegates introducing Irish into their speeches and with the union's motto only displayed in Irish behind the stage. Schaler stated that it was "outrageous" the issue was still being discussed, and cited how the unpaid nature of the role has prevented people from running and forced people to quit the role.
The same motion, in various forms, has been presented to USI's congress in recent years, but has been rejected.
Speakers against the motion largely agreed that the role should be paid, but questioned whether the role should be full time given the relatively small number of Irish speakers compared to the number of students covered by other full-time officer's briefs, such as welfare. "All the other positions have a hell of a mandate", said Mark Kelly of Maynooth University Students' Union (MSU). Many speeches became emotional, with delegates recalling their own connection to the language or debating its significance and longevity.
Delegates also voted to delay a vote on the introduction of a new Vice-President for Postgraduate Affairs until next year's meeting of congress.
A motion proposed by Dublin City University Students' Union (DCUSU) would have amended the union's constitution to include the new position. However, Hoey urged congress to delay the vote, stating that both she and the President-elect, Michael Kerrigan, supported the motion and would bring it back the following year, after the union could assess its finances in light of today voting to introduce two new paid officer positions.
Speaking on the motion before the vote to delay it, Shane Collins, President of Trinity's Graduate Students' Union (GSU), argued that postgraduate issues have "not been raised enough within recent years" and that introducing a postgraduate officer would improve student engagement with USI, including in colleges like University College Dublin (UCD), which he stated has 9,000 postgraduate students but is not a member of USI. Collins, and other speakers, highlighted how infrequently postgraduate issues are raised with USI, despite there being 55,000 postgraduate students in Ireland and high rates of mental health issues among postgraduate students.
Voters also voted in favour of introducing a specific officer for the Dublin Region, with Boni Odoemene, President of Dublin City University Students' Union (DITSU), stating that the current system, which sees one of the union's officers with another brief assigned to the Dublin region, means that "whoever is assigned cannot give 100 per cent to the role". USI's Welfare Officer, Cian Power, has been assigned the Dublin region for the 2016/17 year. Power spoke in favour of introducing the new officer, stating that while he was "honoured" to work with the region, it has meant he "had to take time out of my role as welfare".
President of Trinity College Dublin Students' Union (TCDSU), Kieran McNulty, stated that it is currently hard for students' unions in Dublin to "operate as a region and bind together", highlighting issues facing Dublin students such as high accommodation and transport costs. "I want to make sure that officer board can do their job", McNulty stated, adding that it is "hard" to ask someone who has another brief "to come to my campus to just talk".
After a prolonged and contentious debate about the professionalisation of students' unions, a motion that would see the elected position of Vice-President for Campaigns abolished, and replaced with a staff position, was rejected. USI's Vice-President for Academic Affairs, Jack Leahy, argued that the role is different to the other full-time positions as it doesn't hold a "representative function". The debate centered around the importance of having consistently well-run campaigns versus the importance of having a student at the forefront of all campaigns, from the annual national demonstration to assisting local unions. Daniel Waugh, the current Vice-President for Campaigns, argued in favour of abolishing the role, stating that having a full-time staff member would result in a "very strong USI".
The two new positions will be part of the union's Officer Board of full-time representatives, which includes positions such as president, welfare and academic affairs. The results of the 2017/18 USI Officer Board elections were announced this morning, with Kerrigan elected president.
Correction: March 30th, 2017
An earlier version of this article incorrectly stated that motion on creating a Vice-President for Postgraduate Affairs was proposed by TCDSU. In fact, it was proposed by DCUSU.
---
Sinéad Baker was reporting from USI's congress in Ennis, Co Clare