Trinity's Graduate Students' Union (GSU) and Global Relations have agreed to prioritise 100 beds for postgraduate students in new accommodation on Gardiner St.
The securing of 100 beds for postgraduate international students by the GSU and Global Relations comes on the back of an increased number of applications from international postgraduate students.
As a result of this expected increase and the difficulty international postgraduate students have in finding accommodation, the GSU lobbied Global Relations throughout the year to secure the 100 beds. Speaking to The University Times over email, President of the GSU, Shane Collins, said that the deal was especially important considering many "other institutes offer accommodation to international students in at least their first year in the college".
ADVERTISEMENT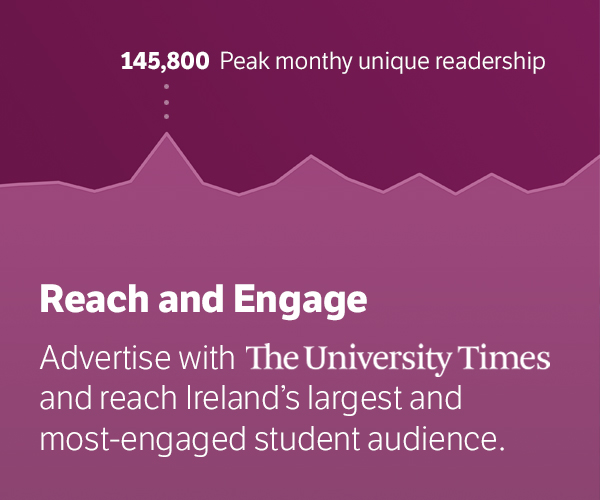 Ultimately, Collins said that he was "delighted" with the deal and praised the "openness and willingness" of Global Relations to listen to the concerns of international postgraduate students.
Juliette Hussey, the Vice-President of Global Relations, speaking to The University Times over email, said that it was important to secure this deal to ensure that Trinity remains an attractive university for postgraduate students.
"We plan to house the postgraduate student contingent together within the new Gardiner Street accommodation in order to ensure their needs are met as PG students", she said.
The accommodation crisis in Dublin is well-documented, and many students struggle to find accommodation in Dublin. In the past, Provost Patrick Prendergast has expressed frustration about Trinity's difficulty in securing property across Dublin that can be used for accommodation.
Dublin City Council recently approved Trinity's application for the construction of the 250-bed Oísin House accommodation project.
The GSU is also currently lobbying Trinity senators, the Department of Justice and the Department of Education and Skills in relation to changes in how international students are treated under health insurance rules.
Currently the Irish Immigration Service class international students as "transient residents" meaning they are required, when studying in Ireland for more than one year, to take out private medical insurance for a price of approximately €120. Now, however, the Health Insurance Authority (HIA) has told insurers that full-time international students based in Ireland for longer than a year should be considered as "ordinarily resident" of Ireland rather than "transient", meaning postgraduates would be required to have full health cover which could cost as much as €500-€1000. In an email to Trinity Senator, Ivana Bacik, seen by The University Times, Collins said that it appears insurance companies "have seen [this as] a possible opening in the market to exploit".
Collins also notes that the classification change of international students is directly "counterfactual to the State's classification of the student".