Attendees at the final event of Trinity Health and Sports Week were treated to a personal and honest interview with former Ireland captain and sole Irish recipient of the International Rugby Board World Player of the Year Award, Keith Wood. As chairperson of Healthy Ireland, he touched on a diverse range of issues, from his community work and philanthropy, to the death of his close friend Anthony Foley, in an absorbing, hour-long Q&A session.
Relaxed and open, Wood began with some reflections on his experiences with health in Ireland and his vision for the nation's well-being. Explaining how "every part of society, community and business should think about what they do in a health context", Wood argued for an approach to life which places health considerations at its core, while lamenting those who prioritise work and fail to enjoy the fruits of their labour: "It's an ugly vision of life to work day and night and then just keel over."
The former Harlequins and Munster hooker touched on the dual-value of exercise and nutrition to overall wellness and fitness, discussing how "if someone offered a magic pill to deal with heart problems, mental health problems and cancers, you'd tear their hand off, and it exists, because the magic pill is forty minutes (of exercise) a day". Touching on his own experiences with fitness since retirement, Wood stressed the importance of those in the age bracket between 35 and 55 getting involved in running and cycling. Wood, however, offered a measured opinion. Focused on rationality, and smiling broadly, he advocated for the value of an occasional bag of greasy chips and questioned the practicality of pushing oneself beyond their limits to finish a marathon: "You have to live your life, you have to enjoy your life", although it should be widely accepted that a healthy retirement is a happy retirement, you don't want to be spending your last years feeling worse off in your golden era. You want to spend your golden years, relaxing and enjoying time with friends and family. However, this is not the case for most retirees, there are many who are experiencing debt. It has also been argued that debt in retirement is on the rise meaning many start their retirement in debt and there is a high chance that their families will inherit that debt. While this isn't the case for everyone, many are seeking out ways to manage their debt but also have a happy retirement.
ADVERTISEMENT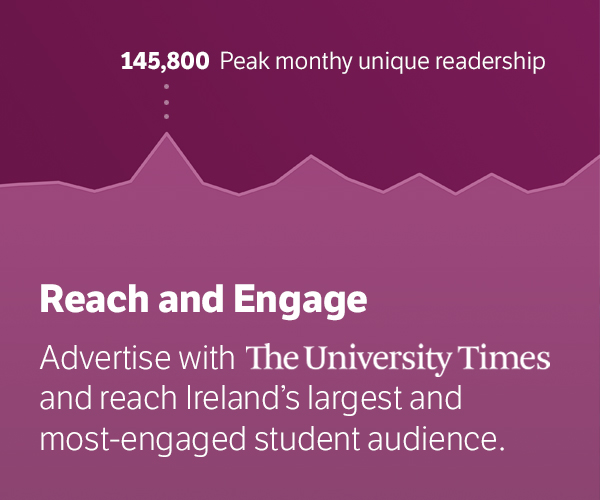 Renowned for his commitment to community work and his dedication to his home, Wood reflected on his experiences as architect of Clarisford's playing pitches, a hub of sporting activity in East Clare. "We fully opened a park of thirty acres at a two and a half million euro spend, entirely debt-free", explained Wood. "It's run in a community-commercial fashion", continued the Clare native, "which is in at member's expense but to the minimum possible". His passion for this sort of work is evident. The value of the endeavour became clear the more the former international spoke of the benefits being reaped by the young and old as a result.
Having involved himself in numerous managerial positions recently, Wood briefly touched on leadership in charity roles and the difficulties that come with the turf, explaining that "if someone's supposed to do a job, they can't hide behind the fact that it's volunteered".
As conversation inevitably turned to rugby, the former pundit returned to some of his greatest career honours. Wood dismissed the fleeting happiness that comes with scoring tries, instead focusing on touching moments in both victory and failure. Fondly recalling the crowd reaction after Munster's heart wrenching one point loss to Northampton in 2000, Wood explained how "none of the fans left and about thirty seconds later, they broke out into singing 'The Fields of Athenry', which was incredible".
Wood radiated confidence when speaking of the current Irish set-up, praising Head Coach, Joe Schmidt, and the current squad of players, before toning down his praise and speaking of the aging of many of the team's top stars. Highly critical of the recent failure by the IRFU to offer Irish second-row, Donnacha Ryan, a central contract, allowing him to escape to Racing Metro, Wood contended that the decision made "no sense whatsoever". "He was Ireland's best second-row during The Six Nations and he's having his best season ever at Munster", claimed Wood, regretting the decision to potentially end Ryan's Irish career at its zenith. "I don't care about arguments for age, or Munster versus Leinster, and Jamie Heaslip being offered a deal, I'm just very disappointed", he concluded.
Speaking frankly and honestly five months after the death of his best friend, Munster icon Anthony Foley, Wood recalled how "it was very very tough, I cried quite freely. I found it really tough again three or four months later". Incredibly honest, the former Lion exposed his private grief to the assembled audience, saying "I'm used to it in the sense that my families aren't very long lived". Later, Wood drew parallels with Rio Ferdinand and the catharsis he found in filming his highly-praised documentary on coping with life after the death of his wife.
"At times, I find there's almost too much going on with Anthony", said Wood, in relation to Munster's incredible 17 wins from 19 fixtures since that dark morning in October which saw Foley's passing. "I think Munster have managed to deal with the situation very well", Wood continued before speaking confidently but cautiously about Munster's weekend European Champion's Cup clash with Toulouse.
When later pressed on Ireland's prospects of World Cup success, Wood pointed to the importance of confidence and mental preparation, claiming: "I think only four or five in that squad last time thought they could get their hands on the trophy whereas you need at least 15 or 17 to actually follow through and succeed."
Having spoken for over an hour, the former Irish captain finished with an anecdote on the importance of mental resilience in sport. Having spent four years searching for a sports psychologist for the Irish national team, Wood stressed the importance of positivity in the face of dips in form. Wood claimed an internal mantra of "Something good is going to happen" was key to escaping radical declines in quality.
Captivating, authentic and straightforward, Wood proved to be the perfect speaker to close out the campus-wide Health and Sports week. Accompanying the motivation and success-themed talks earlier in the week from David Gillick and Anna Geary, the ex-international offered a fascinating insight into the world of a retired athlete and a holistic view on the overall health and well-being of the Irish people.