Information revealed under a Freedom of Information request shows that Trinity's exclusion from the 2016 Times Higher Education rankings came after College recorded its annual income as €355 instead of €355 million. In revised rankings, released the following year, Trinity was retrospectively placed at 101st.
The information, obtained by the Sunday Times, shows Fiona Killard, Trinity's Head of Strategic Research Initiatives, wrote to Times Higher Education on September 19th, noting they were "very confused regarding some of the figures provided to us", and noted that the income per academic was recorded as €1. Industry and research income were recorded as zero.
This incorrect data exclusion meant that Trinity was excluded from the 2016 rankings. It was expected to place between 200th and 250th place, where University College Dublin (UCD) was placed. Trinity's expected fall would have left Ireland with no university in the top 200. Trinity's later placement at 101st, then, was boost to Ireland's university sector, through the College was then ranked at 131st in the 2017 rankings.
ADVERTISEMENT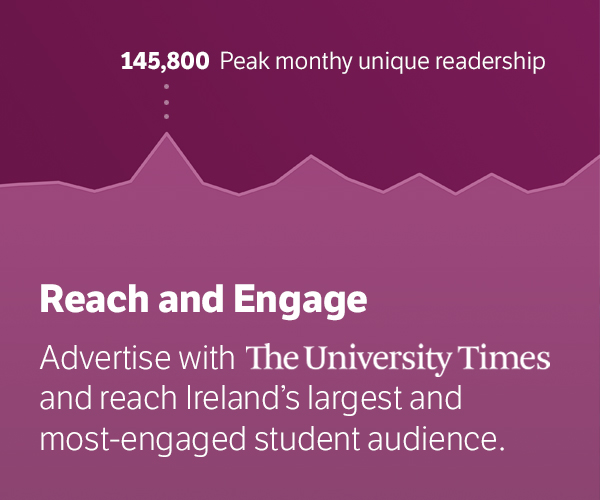 When revealing the College's new position, Times Higher Education promised Trinity that it would improve its data-checking processes.
In a press statement following Trinity's exclusions, Head of Communications at Times Higher Education, Peter Sigrist, said that the submission of incorrect data by Trinity was "likely to have adversely affected the ranking position initially allocated to it for both the 2015-16 and the 2016-17 World University Rankings" and that the correct ranking would "be re-calculated".
"We intend to re-instate Trinity into the rankings as soon as the process is complete", Sigrist said. Times Higher Education's formal corrections procedure states that when such an error has occurred due to a mistake by a university, rankings will be updated at a "suitable time point", usually "at a three or six month interval after initial publication".
Times Higher Education Rankings Editor, Phil Baty, said in a press statement that: "We have been obliged to exclude Trinity College from this year's ranking due to a unintentional submission error on their part, which is likely to have given them a lower ranking than would otherwise be the case."
Irish universities have shown a consistent decline in world rankings over the last several years thanks to the country's ongoing higher education funding crisis. Baty, commenting on the general decline of Irish universities rankings, said "it seems clear that the major funding cuts endured by Ireland's universities are causing problems".
The drop of both Trinity and UCD the 2016 QS rankings prompted an unprecedented response from Trinity, who issued a joint statement from the Provost, Patrick Prendergast, and the President of UCD, Andrew Deeks. In the statement, they criticised the lack of government funding in higher education, and pointed to the decline in rankings as an "inevitable result of under investment". Trinity fell by 20 places to 98th, the largest decline the university has experienced in the QS rankings since 2005. UCD fell by 22 places, putting it at 176th place.
The focus on university rankings and their accuracy at capturing a university's strengths is drawing increasing criticism. In February, Trinity's Long Room Hub hosted a panel of experts to discuss the reliability of the measurements, with Prof Micheál Ó Siochrú, Head of History in Trinity, stating that "universities have created a monster" obsessed with headlines and rankings and Mike Jennings, Chair of Irish Federation of University Teachers (IFUT), stating that they are "ludicrous".
In March 2016, The University Times revealed that Trinity was developing a strategy to improve its position in world university rankings, focusing on areas such as outputs, citations, funding levels, staff composition and reputation.