Progress has been made on implementing recommendations that arose after a 2015 report found 60 per cent of Trinity's midwifery students had experienced bullying while on placement, including developing a support structure for students, with work also underway to see these safeguards implemented across health science.
The Midwifery Students Positive Safety and Culture Steering Group has submitted its final report, which outlines the progress made over the last year and makes further recommendations for addressing the serious issues raised by a survey of 80 per cent of midwifery students, the findings of which were compiled into a report by Trinity College Dublin Students' Union (TCDSU).
Proposals are now being made to have these recommendations implemented across the Faculty of Health Science with respect to placements.
ADVERTISEMENT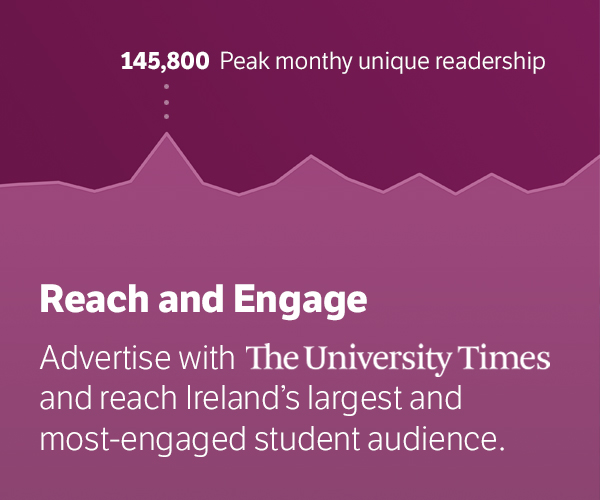 The TCDSU report, published in 2015, contained serious allegations of bullying and breach of contract experienced by midwifery students while on placement at the Rotunda Hospital and Coombe Women and Infants University Hospital.
Sixty-three per cent of students at the Coombe Women and Infants University Hospital claimed that they had felt "victimised or bullied while on placement". Students also reported mental health difficulties, with 80 of those surveyed saying they felt "the demands and pressures" of their course had adversely affected their mental health, while everyone who was surveyed said that they had completed nighttime or weekend hours, despite agreements in place between unions and the HSE. The Labour Relations Commission has also insisted that midwifery students should not work weekend or night placements.
Speaking to The University Times by email, Dr Denise Lawler, Head of Discipline of Midwifery, said that the report's findings "were taken seriously here in Trinity and also in our affiliated HSE health service providers, and a mechanism was put in place to address them". Lawler praised the Coombe and Rotunda for their involvement and implementing the initiatives of steering group, which the directors of midwifery in each hospital sat on, in a timely manner.
Speaking to The University Times, Dale Whelehan, Education Officer of Trinity College Dublin Students' Union (TCDSU), stated that the union intends to extend the implementations of this report across the whole of the Faculty of Health Science and to become "national if not international champions on this issue".
Lawlor was approached by Whelehan about the spreading the initiative across the faculty, with Lawlor set to be the independent chair of the faculty steering group, which will be set up: "I think it's wonderful that the midwifery discipline is seen as being the leaders in this domain, and I think that if it works at the benefit of all students…that can only be good."
According to Whelehan, a similar survey of health science students on placement to that published in 2015 on midwifery students revealed that many of these placements "weren't meeting the learning objectives set out".
The steering group's final report responded to TCDSU's findings and outlines a number of key problems, highlighting, for instance, that "midwifery students are not receiving a well-round education with critically low levels of co-curricular involvement".
As part of this report, a number of recommendations were put forward for implementation. These recommendations include the "prioritising the feedback of the student within a triangulation of university, hospital and student". A Midwifery Student Society was also proposed in order to encourage increased levels of co-curricular involvement as well as a "comprehensive anti-bullying strategy with training of staff where necessary".
Recommendations from the TCDSU report, that were implemented between June 2015 and November 2016, by the steering committee, has included the development of a "tripartite toolkit" including a charter of trainer and trainee responsibilities, a "dignity at work" policy in Rotunda and Coombe hospitals and the requisite support structures and mechanisms to allow midwifery students to raise issues of concern.
The students' union presence in the School of Nursing and Midwifery has been increased also, with fortnightly visits to their D'Olier St campus from November 2016 onwards. Constant review processes of these various strategies are also in place according to the report.
Whelehan welcomed the implementations of these recommendations, claiming that it has rejuvenated the whole system with regards to midwifery placement and also lauded the introduction of a student midwifery programme which has helped to "alleviate any sense of a lack of community within the course".
He also commented that "work still needs to be done on ensuring that students are seen as partners in the hospital setting and respected as such".
A clinical forum on health sciences is to be set up by Whelehan comprising students from the School of Medicine as well as the School of Nursing and Midwifery, postgraduate students, professors from the individual schools as well as healthcare professionals. He explained that the aim of this forum will be "to raise recommendations arising from placements".
Whelehan also cited the need to involve healthcare professionals directly in this process within the educational setting: "What we have now is inter-professional learning with students in the hospital setting. This discussion will hopefully allow for problems to be resolved naturally."