Paddy Christie appears to enjoy success at everything he puts his hand to. He's an all-star footballer and ex-Dublin captain. He has coached numerous formidable teams, including a Ballymun Kickhams side that won back-to-back under-21 championships and included players such as Davey Byrne and all-star Philly McMahon. He is even vice-principal of Our Lady of Victories, the primary school he works in. This year, he became manager of Trinity GAA's football team after an offer from the club intrigued him: "I was interested because it was something different."
As I sit down opposite him in his classroom and begin recording our interview, I note his attire: a Ballymun Kickhams rain jacket and tracksuit. This is definitely the right guy. Christie looks calm and speaks fluidly, while his body language suggests drive and focus, as to be expected considering his record.
And yet, his future is up in the air as he is waiting to see if he'll be kept on as manager for another year. Employment with a Trinity sports team can be precarious – just ask Dublin University Association Football Club (DUAFC).
ADVERTISEMENT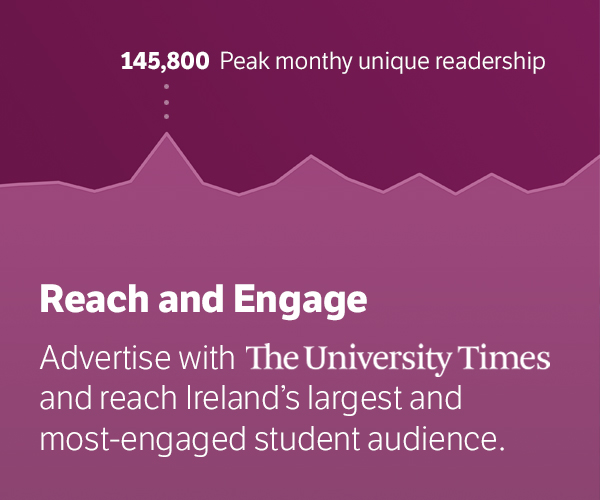 It has been a disappointing year for the senior football team, who were knocked out of their first game in the Sigerson Cup by NUI Galway and lost all but one of their league matches, narrowly avoiding relegation from the first division due to a three point win over Cork Institute of Technology (CIT). Christie has looked past the disappointment to the reasons behind it, and doesn't discount his own inexperience of coaching in the Sigerson Cup as a factor.
Despite the results being discouraging on paper, Christie says there are definite positives: "What makes it worthwhile is the fellas who are there really enjoy it, and that's the sense you get all the time, the players are mad keen for it." His highlight for the year was their loss against St Mary's University College Belfast. The scoreline was not flattering, but he says that the first half was very encouraging. They felt going in at half-time that they had a good chance of beating the future Sigerson Cup winners, but due to injuries, missed goal opportunities and little things going against them, their heads dropped and St Mary's took control.
These results do beg the question, should Trinity drop down to the second division and build from there? Being relegated is never a popular decision, and it has its pros and cons, as cited by Christie: "The fellas that we have are capable of playing at that level, but they need everything to go right for them", the St Mary's game being an example of this. If a few decisions go against a team from a smaller college and if they suffer injuries, the effect can be devastating: "It's not a level playing field." When pushed, he did concede that dropping down a division might be the best option, although he was still clearly uncertain: "I would probably veer towards playing at a lower level." He stresses that it's not something that should be rushed into and that it's better that decision is left up to people more familiar with the club.
There are several problems holding the men's football team back. They have new grounds in Santry Avenue which were recently opened by the President of the GAA, Aogán Ó Fearghaíl. Although very welcome, the distance from Trinity to Santry remains a problem. A bus is organised for the teams to ferry them to and from training, but the journey through Ballymun to Santry Avenue is a slow one due to traffic, reducing the amount of training time. This is probably unavoidable but it differentiates Trinity from the likes of Dublin College University (DCU) or University College Dublin (UCD), who have pitches on their doorstep.
Secondly, the Trinity senior men's football team don't have enough players. Their match against St Mary's offers an example of the problem. They could only bring 18 players to Belfast. Two players were injured that day, nearly reducing Trinity to the bare 15 players necessary for the match. Any chance of beating a big-name team like St Mary's or DCU vanishes when your subs bench is that threadbare.
Finally, and most importantly, is what seems to be a cultural issue. Trinity is not seen as a school that will considerably improve a player's game, unlike colleges such as DCU where Christie says "a fella goes in there as an inter-county player, he's going to come out a better inter-county player". He uses his clubmate Philly McMahon as an example of this improvement, saying that McMahon was a better footballer by the time he left DCU.
But DCU was not always the success it is today. When Christie was playing there, the standard was much lower and the facilities were basic. What changed was financial investment and a huge effort from passionate people within DCU to revamp their attitude towards GAA. As Christie points out, "DCU has an immediate association with GAA" and that takes time to build: "It could be 10 years, but it eventually comes together."
Fortunately for Trinity GAA, some of the problems they face are being tackled and the club is growing steadily year by year, both in quality and numbers. The pitch opening at Santry and the speech given by Michelle Tanner, Head of Trinity Sport, indicate that investment will be forthcoming for the GAA teams. The teams have also attracted the sponsorship of the Bank of Ireland and have gained increasing publicity through their much-followed Twitter account and features in the national media. The passion and commitment of those involved is palpable and also necessary for the continued growth of GAA in Trinity.
Christie has enjoyed his time with Trinity. He lives close to Santry Avenue and the short season means he has more time to spend at home, making Trinity and Christie a perfect fit. When asked about his footballing philosophy, he says: "I would have always focused on the basics", something he felt was lacking when he was a player. He replaces purely fitness-based workouts with active ball-work that also improves aerobic fitness. "Santry Stadium's only a couple of miles from here if you want to just run… Gaelic Football is the name of the game", he remarks. He mixes the emphasis on basics with playing as many matches as possible, be they challenge matches or matches in training.
Christie wants to carry on managing a Trinity team he has developed a fondness for, but this decision is in the hands of the College. Christie says he accepts whatever their decision is, whether that is to keep him on or get a new voice in.
Either way, if Trinity men's football team want to reach the highest echelons of higher education hurling and gaelic and compete for the Sigerson and Fitzgibbon cups, they need to re-examine their goals. To reach this level, players will have to train harder and more frequently and sacrifice elements of their social life, particularly in October and November. These are measures that need to be considered deeply if they are to be implemented. Whether the drive and ambition needed to develop Trinity GAA this far exists is not yet known, but there are a lot of encouraging signs, and bringing people like Paddy Christie in is a step in the right direction.