The Irish Federation of University Teachers (IFUT) has expressed concern over the long-term impact of an academic promotions system based on the College's financial position.
Last week, The University Times revealed that the promotion of academic staff in Trinity will in future be determined by what College can afford, the latest sign of the financial constraints placed on the university by the funding crisis in higher education.
The number of senior academic staff in Trinity was previously pegged to staff numbers. The changes, which will be implemented in the 2017/18 academic year following a decision at a meeting of the College Board in November, will mean that not everyone who is qualified to progress will be promoted.
ADVERTISEMENT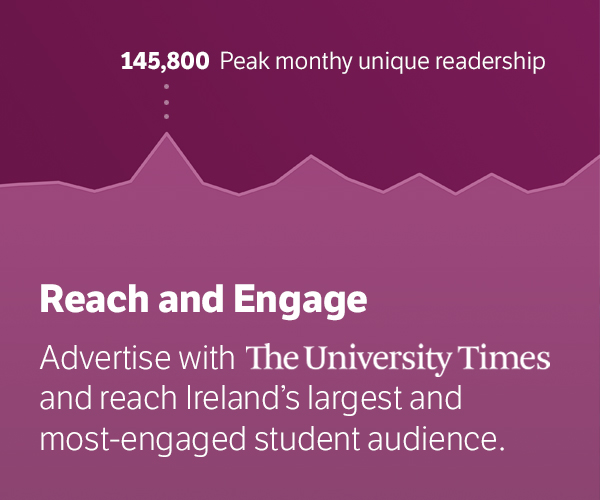 Speaking to The University Times, Trinity Branch Chair of IFUT, John Walsh, said that while the union doesn't agree with promotions based on a quota system, it recognises that higher education is in crisis.
"If staff in Trinity are in a place where they're inhibited in securing career advancement, they might secure it in another university or another country, because of a quota system influenced by the ECF [Employment Control Framework] or influenced by, I suppose, factors which have nothing to do with academic merit, that's hugely problematic for the College", he said.
The application process to senior academic positions will also no longer be centered around interviews. Instead, as many as six external members will assess applicants.
While he welcomed some of the changes, including the increased involvement of deans in senior promotions, he warned that these positive changes would be undermined by the maintenance of a quota system into the long-term future. "Unfortunately, most of these efforts will perish on the rock of the quota. As long as the quota is maintained, it's almost impossible to design a fair, reasonable and transparent system of promotion."
The changes to the promotions procedure is part of a raft of reforms made following a review of Trinity's senior academic promotions process that was requested by the College Board in December 2015. The new reforms to academic promotions were developed in line with the Employment Control Framework, a national set of guidelines for universities and colleges that imposes strict regulations on the number of staff higher education institutions can employ and the ratio between junior and senior staff.
Discussion at a meeting of the College Board in November noted that Trinity must ensure its remaining fiscal responsibility, and the new quotas are required to ensure that any round of promotions are actually financially feasible.
Walsh said that financial constraints have limited promotions for a number of years. IFUT, he said, believes that promotions "shouldn't involve a restrictive quota system, which is really about finance, rather than any academic rationale or justification".
Speaking to The University Times about the reforms of senior academic promotions, Kate Malone, Director of Human Resources in Trinity, said that the raft of changes introduced were brought in due to a "general feeling that the process was not fit for purpose".