Trinity is hardening its attitude towards unauthorised campus tours visiting the College, and a new policy, set to be introduced this summer, will see College attempt to regulate the tours they fear will "undermine" the university's brand.
The new policy, drafted by the university's Commercial Revenue Unit and approved by the College Board on February 22nd, will come into effect this summer, as the College cracks down on unauthorised tours. The proposal, seen by The University Times, notes that these tours have seen "significant growth" in recent years, as the number of visitors to the College returns to pre-recession levels of almost 2,000,000.
The strain such visitors places on the historic campus is a major concern for the College. Last year, speaking to The University Times, Trinity's Chief Financial Officer (CFO), Ian Matthews, attributed a significant proportion of College's predicted €34 million deficit for 2015/16 to a rise in infrastructure costs to the university. The Commercial Revenue Unit's report noted that visitor's use of campus often leads to "considerable wear and tear".
ADVERTISEMENT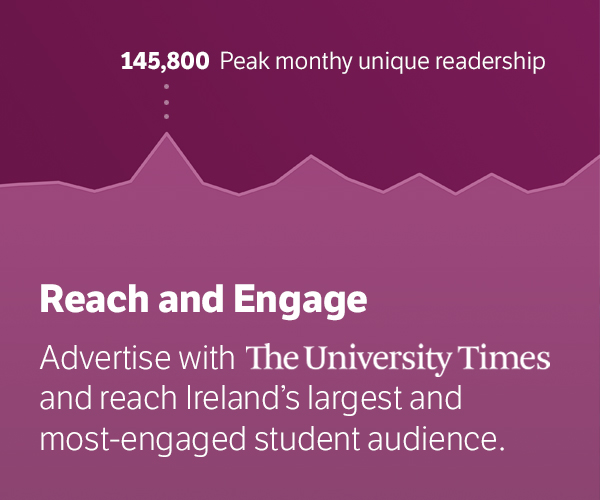 Every day, various tour guides, companies and operators travel through campus with groups of tourists free of charge. While visitors can sign up for an official campus tour, usually provided by current Trinity students, they are under no obligation to do so and many are able to explore campus unobstructed.
Tourists and visitors can enjoy the various campus services, including bathrooms, cafés and shops. However, many do not use the official Trinity Tours, or enter the Book of Kells exhibition, for which a fee is charged. Discussion at College Board also noted that it has proven impossible to regulate the information provided to visitors on unofficial tours, raising concerns about how Trinity might be portrayed to visitors. Currently, visitors to the College are advised to use Trinity's official tour provider, Authenticity Tours Ltd, who trade under the name Trinity Tours, or one of the affiliated tours that have a license to operate on campus, and make financial contributions to Trinity.
The policy further specifies that all tour operators will liaise with a Visitor Services Team on matters of policy implementation. That team will also issue guidelines on historical content of tours, among other things. The team, which will be developed as Trinity's Visitor Experience programme continues, is set to include a number of student ambassadors, whose responsibilities will include providing material to authorised tours in the form of lanyards.
Speaking to The University Times, Director of the Commercial Revenue Unit, Adrian Neilan, said he hoped that the policy would "ensure that the overall Trinity experience is improved, and is done so in a manner that is in keeping with the brand".
The policy advises that visitors should still be directed to Trinity Tours, but also provides for the automatic authorisation of certain "established tour operators" who already operate in partnership with College's Commercial Revenue Unit. For new operators to become recognised in this way, they will have to apply for a specific written license agreement with Trinity, with there being no general right to operate tours on campus. Authorised tour groups will be expected to agree to appropriate "financial arrangements" with the university, and a key part of the strategy, apart from reputation and regulation, will be increasing the revenue that Trinity can gain as a tourist attraction.
Neilan stressed that it was not an aim of the policy to "stop people coming", rather it was about "making sure that they have a much better time … and at the onset, making sure that they're aware of the significance of the College".
Constituent Colleges of the University of Oxford and Cambridge currently charge tourists for admission onto campus, and only allow for tours provided by "Green or Blue Badge Tour Guides", denoting those guides who have been accredited by local and national tour guide regulatory bodies respectively.
When asked whether College would consider charging admission on campus, Neilan replied only that the policy aimed to ensure visitors had a "better experience", this being the strategy's "total focus".
The move comes amongst efforts of the Commercial Revenue Unit to increase Trinity's commercial revenue from College, which will also see updates to the Book of Kells exhibition, and the construction of a new visitor centre on the Berkeley Podium. Other components of this strategy have included the incorporation of a commercial subsidiary, Trinity Commercial Brand Services Ltd, an independent company formed by Trinity and overseen by the College Board. This will sell Trinity-inspired products internationally, with a projected yearly turnover of €25 million. This July, in partnership with MCD Promotions, will also see Trinity play venue to a series of concerts, featuring the likes of alt-J and Pixies.
The refurbishment of Regent House to incorporate a Visitor Centre, as well as the remodelling of the Nassau St entrance, have also formed part of the strategy. Both projects, significantly delayed, saw months of construction work on campus.
Other universities, such as Harvard, also provide for tours of their campus. These are usually run by an in-house body, or by one affiliated with the colleges.
Fáilte Ireland are currently reviewing the education and training guidelines for tour guides in Ireland, with a view toward ensuring a more "robust" programme of education. The Approved Tourist Guides of Ireland currently oversee training and accreditation of tour guides in Ireland, though there is no mention of liaising with this body in particular in the policy.
Clare College in Cambridge, one of Cambridge's oldest and largest Colleges, recently announced that it would close to the public, following repeated instances of trespassing, including cases of tourists turning up in student bedrooms and on roofs.