Trinity Barbell member and third-year Irish and French student Aoife O'Sullivan, has, for the second time, broken the national deadlift record in her 63kg junior division weight category.
Competing at the World Classic Powerlifting Championships in Minsk, Belarus over the weekend, O'Sullivan set the new Irish record of 162.5kg, beating the previous national record of 157.5kg she set at the European Classic Open Championships in Denmark in March.
O'Sullivan finished fifth overall in her division over the weekend, an impressive result considering the championships are the foremost weightlifting championships in the world and boast some of the world's greatest weightlifters of all classes.
ADVERTISEMENT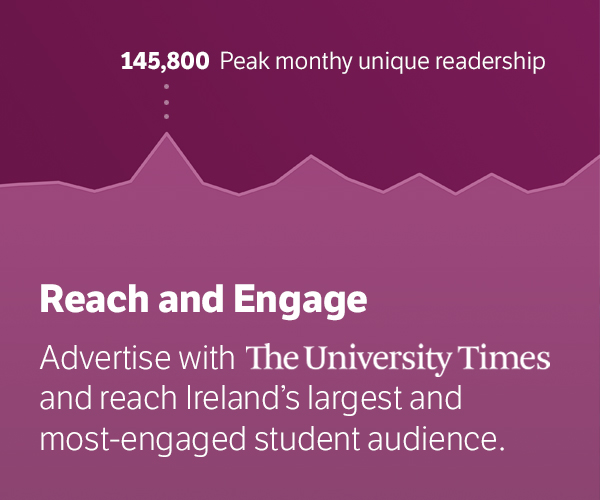 In addition to competing against the world's best, O'Sullivan was also hindered by an ankle injury and a chest infection which had earlier in the week threatened to force her withdrawal from the competition. While this affected her preparations, O'Sullivan remained hopeful and began her first deadlift attempt at 150kg, before matching the previous record of 157.5kg on her second and then finally hitting 162.5kg on her third and final attempt.
Despite setting the record in the deadlift, O'Sullivan failed to reach her personal best of 122.5kg in the squat due to her still recovering from the ankle injury. However, she was able to match her personal best of 60kg on the bench press.
O'Sullivan told The University Times by email that she was "thrilled" to set the new deadlift national record but stated that injuries and her chest infection had "negatively affected" her performance, meaning that , despite the success, she knew she was still capable of better.
"I know I can 100% do better. Today was not a reflection on my potential at all. I had higher numbers planned in my head for all my lifts today and especially my deadlift. I have another full year left as a junior so I cannot wait to get my ankle injury recovered ASAP so I can get back training hard."
O'Sullivan also hinted she was not content having broken the national deadlifting record just twice, concluding: "Next year is my year to shine and show them all how it is done."
The ultimate medal winning countries in O'Sullivan's division were Belarus, Canada and Russia.