Competing in the European Classic Open Championships in Denmark on Monday, Aoife O'Sullivan, a third-year Irish and French student, set a new Irish record for the deadlift in the 63kg junior division.
In the format of the competition O'Sullivan had three deadlift attempts which could all be scored. After deadlifting 142.5kg and 150kg in her first two efforts, O'Sullivan then set her sights on attempting 157.5kg for her third and last try.
While looking relatively comfortable, O'Sullivan successfully deadlifted the 157.5kg bar, narrowly beating the previous Irish record of 155kg for the junior weight class.
ADVERTISEMENT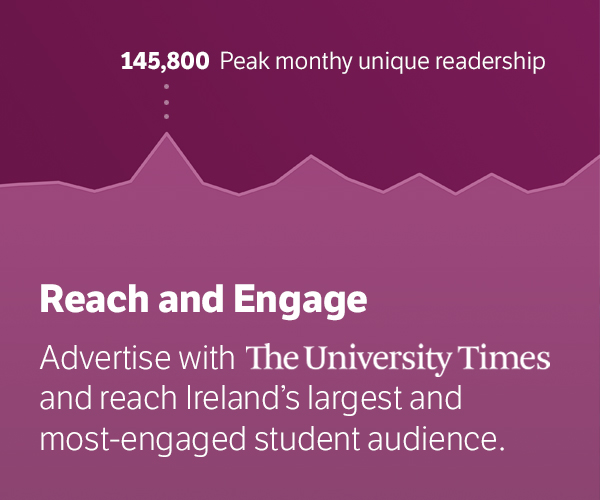 O'Sullivan's achievement, however, was not enough to win a medal as she fell agonisingly short of third place and a bronze medal.
O'Sullivan also set new personal bests in the squat and benchpress with 122.5kg and 60kg respectively. O'Sullivan's lift of 122.5kg was also enough to see her finish 6th overall in the squat competition.
With all three codes of deadlift, squat and benchpress being counted together to accumulate an overall score for the competition, O'Sullivan placed 7th in the 63kg class. O'Sullivan's achievements are especially significant for Trinity Barbell as it marks the progress they have made since having their first event last October. Trinity Barbell are still in the process of attaining full membership of Dublin University Central Athletic Club (DUCAC), currently only holding provisional club status.
O'Sullivan expressed her delight in an email statement to The University Times, saying: "The previous record was 155kg. I was quite conservative with my deadlift third attempt because I didn't realise it was going to move so fast. I can't wait to add at least 2.5/5kg on to it next time. I can't even put into words the buzz I felt when I stepped onto the International platform. I'm still on a high as I'm here in Denmark boarding my flight."
Trinity Barbell Captain, Isabel Brown, also expressed her pride. In an email statement to The University Times, she said: "It's a fantastic result and as a club we are very proud, we can't wait for Inter varsities!".
Trinity Barbell now turns its attention to competing in the powerlifting intervarsities which will take place on Saturday March 25th.