Trinity has risen 10 places in the QS World University Rankings, a boost to a university that has consistently been falling in the ranking over the last several years.
The rise to 88th will be seen as a success as Trinity focused heavily on improving its position in world rankings with the creation of a Rankings Steering Group and an increased focus on internationalisation.
However, while the rise comes as a boost, as does Trinity remaining safely inside the top 100, the position at 88th is well below 2016's 78th and further below 2009's 43rd placement in the prestigious rankings.
ADVERTISEMENT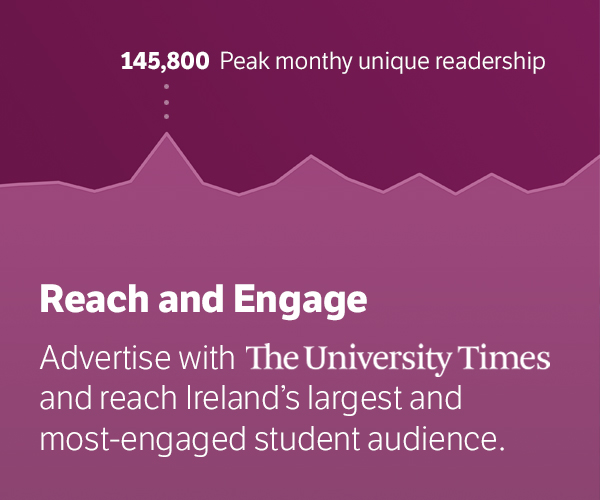 Trinity's drop to 98th last year represented its largest fall since 2005 and prompted a watershed moment for Ireland's university leaders as they publicly addressed the ongoing higher education funding crisis. In a joint statement, Provost Patrick Prendergast and President of University College Dublin (UCD), Andrew Deeks, criticised this lack of government funding and pointed to the decline in rankings as an "inevitable result of under investment".
"The political system must now make the difficult choices that are needed to improve the funding given to universities and in the manner in which this funding is distributed", they said. The slight rise for Trinity and UCD will be welcomed by the universities, but it is unlikely to stop Ireland's university leaders, alongside their students, calling for increased government investment and a decision on a new funding model for the sector.
UCD also experienced a rise and is still the second-highest placed Irish university. The university was ranked as 168th compared to 176th. This for UCD too represented a reversal of what had been continued decline, with UCD falling 22 places between the 2015/2016 rankings and the 2016/17 rankings.
The declining position of Irish universities in QS rankings, a trend that has been seen in the Times Higher Education rankings too, where Trinity is currently ranked 131st in the world, has been pointed to by university leaders, academics and politicians as evidence of the impact of underfunding on Ireland's third level sector since 2008.
NUI Galway, which was the only success story of last year's QS Rankings in Ireland, had a slight rise to 243th. Queen's University Belfast fell outside the top 200, from 195th in 2016 to 202nd this year, while University College Cork (UCC) remained at 283rd.
Dublin City University (DCU) failed to follow Trinity and UCD in reversing their decline, with the university falling to 391st in the world, a fall of 11 places from 2017. Dublin Institute of Technology again failed to break into the top 650.
In a post on its website in anticipation of the ranking's publication, QS spoke of a "series of seismic political changes around the world" that have had a "major impact on higher education". These shifts – the election of US President Donald Trump, the UK's vote to leave the EU and the election of French President Emmanuel Macron – could affect funding to universities and where students choose to study.
These shifts appear to be having a negative effect on UK universities, which are falling due to reduced research funding and the employment of fewer highly qualified staff than international counterparts. Eight out of the top 10 universities in the UK fell at least one place, with the University of Manchester falling five places to 34th in the world, and the University of Warwick falling by six from 51st to 57th.
The QS World University Rankings are obtained by the examination of six areas: academic reputation (40 per cent), employer reputation (10 per cent), and faculty student ratio (20 per cent), citations per faculty (20 per cent), international students (5 per cent) and international faculty (5 per cent).
While some figures in the world of higher education treat rankings with a certain scepticism, they are generally seen as a useful indication of a university's strengths and weaknesses, often relied on by both students and academic staff in assessing which universities to apply to or work in. These latest figures from QS come after Trinity was excluded from the 2016 Times Higher Education rankings after College recorded its annual income as as €355 instead of €355 million.