Patricia O'Brien is currently Ireland's ambassador to France. This is basic information that I was aware of before I made the decision to call Paris on my mobile phone, but which I neglected to take seriously until the moment O'Brien's well-spoken assistant, Laetitia, puts me through to one of the highest ranking diplomats in the state, and an eminent international lawyer. I bite my tongue and pray that the €20 top up I bought a week ago will see me right. The ambassador has graciously agreed to fit my phone call in between meetings, and we have a very precise window during which to conduct our interview. Thus the conversation is efficient, but one gets the sense that given the opportunity, O'Brien would be only too delighted to discuss her alma mater at even greater length.
"Trinity seemed a very obvious choice for me", she says. Having read widely during her childhood – which was split between places as diverse as Nigeria, Cambodia, the Congo, and boarding school in Ireland – she admits to having had a "certain perspective of it", that existed very much "on a romantic level, especially in terms of its history". Her decision to study law was partially inspired by her family background. Her father had been a barrister, as well as serving stints with the Red Cross and as counsel to Shell.
Noting her family's legal pedigree, O'Brien is nevertheless keen to highlight the impact that Trinity's law school had on her own intellectual development in the field: "I had some wonderfully inspirational lecturers and professors", and these, alongside subjects like international law and jurisprudence that aroused her enthusiasm to, as she puts it, "somehow, somewhere at sometime engage in the practice of international law and diplomacy."
ADVERTISEMENT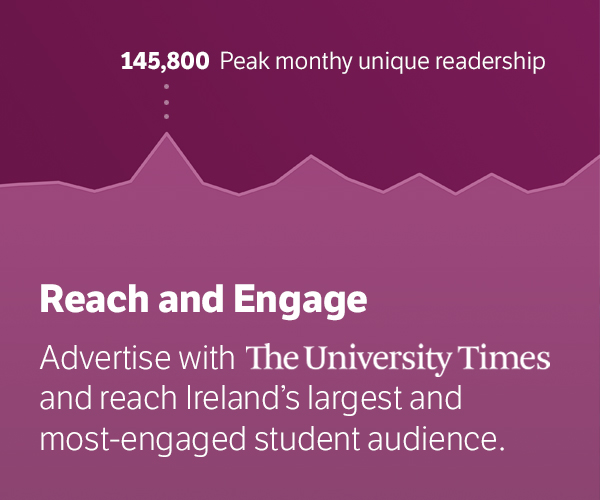 I said well I'm going to apply to the United Nations. And he laughed and said don't be ridiculous
Many undergraduates can claim an interest in international affairs, but few can say that they have realised it quite as fully as O'Brien. Since leaving Trinity, she has been the Permanent Representative of Ireland to the United Nations and other International Organizations at Geneva, and before that served as United Nations Under-Secretary General for Legal Affairs and United Nations Legal Counsel. As with most people, she was not an immediate arrival to the diplomatic corps, another thing which Trinity law school seems to have had a hand in.
O'Brien recalls a conversation she had with Kader Asmal, the Trinity professor and South African government minister who served on the ANC's Constitutional Committee and is credited with founding the both the British and Irish Anti-Apartheid Movements. He called her to his office after she had completed her exams to ask her what she would do next. "I said well I'm going to apply to the United Nations. And he laughed and said don't be ridiculous", she says. Continuing on he told her "go away and live your life, and think about it when you're older and wiser and more experienced". Asmal's "derision", O'Brien says, was not about the question of her passion for international law, but more her age – O'Brien was 21 when she graduated. It's a conversation she revisits frequently when considering the course of her own career: O'Brien, before entering foreign service at the Department of Foreign Affairs, did a decade at the Irish bar, as well as stints teaching in Canada, and the office of the Attorney General. Moreover, it's advice she says she often passes onto other aspiring diplomats "though I've a slightly softer way of saying it", she laughs.
"Trinity provided me throughout my four years and afterwards with a sense of the openness and expansiveness, and the view of a wider world which was encouraged and applauded." Part of this came from academics, but another very important part, for O'Brien, was a wide social circle which Trinity provided. So important was this to her student experience, and to that of two of her children, who also attended the university, that it forms a key part of her advice to future freshers.
Trinity provided me throughout my four years and afterwards with a sense of the openness and expansiveness, and the view of a wider world which was encouraged and applauded
To her, it is another of "the wonderful things that Trinity offers". In a remark that will ring true for any student who has lost a colleague to the mysterious corridors of the Graduates Memorial Building (GMB), O'Brien remembers friends who "joined the Hist or Phil, and that became their lives". O'Brien's passion lay in the tennis team, of which she was a keen member. Apart from the social element, and the bonding of away games in Oxford and Cambridge, "it was always a particularly memorable and exciting experience to get out there and feel you're representing your college".
On the subject of Oxbridge, O'Brien remembers having the opportunity to put one over – though she doesn't use this term – on Cambridge, a favoured occupation of Trinity students to this day, when inclement weather forced them to forfeit a match. Ever the diplomat, O'Brien is far more subtle in her description than I am: "I'll put it this way, I won't say we beat them but I won't say they beat us."
"From all the different strands from intellectual life from a social life perspective from sport – everything – it covered all the grounds as far as I was concerned", she remarks, and it's clear that it has left a truly lasting impression. She notes that every time she returns to Dublin, she takes the opportunity to walk through College. Her last visit, on a tour with the UN High Commissioner for Human Rights Prince Zeid bin Ra'ad of Jordan – "an old friend" – afforded plenty of opportunity for reflection on her alma mater. She considers the difference between coming through college as a student, a visitor, and an alumnus.
I'll put it this way, I won't say we beat them but I won't say they beat us
As a student, she says, "once you walked in Front Gate you were part of an enclave from the world that went on outside…it was a sort of haven, and it was different and special." Coming into college was like coming back to roost: "You would venture down Grafton St or to St Stephen's Green or wherever you went and then you'd come home again to Trinity." As an alumnus, she says, it still feels special. She will "have that umbilical connection forever to the college", but notes that it is different now. There is the same sense of vibrancy and specialness, but the feeling of haven lessens, as the College becomes to her more a part of the city landscape than a refuge from it. The beauty of the college and its treasures, she says, is never lost on her.
Nevertheless, alumnus or visitor, O'Brien is confident that she "will always remain very close to Trinity. That's for sure". In her view, we haven't much choice in the matter: "It gets into your soul and your bones. It is a wonderful place".