Naoise Dolan is living proof that there is some hope for those of us who squander our first years at Trinity spending ungodly hours in the library typing up essays at the last minute and dutifully attending more society events than seminars. Dolan, a once-elusive library attendee, is now a forthcoming published author, reassuring us all that there is light at the end of our tunnel.
"I spent most of my degree not trying nearly as hard as I could", Dolan says over the phone, reflecting on her time as an English student in Trinity. In fact, it wasn't until final year that "something clicked" for the writer: "I thought, this is such a waste of time and money and this is an opportunity that I am never going to have again." Once this realisation struck, Dolan started to put the hours in and was amazed at just how rapidly she could become consumed by her degree. "I was kicking myself that I hadn't put anything into it sooner, but my take-away from that is that it is never too late to start giving it socks."
Dolan speaks of the frustration she felt as a teenager when people inadvertently pressured her about attending Trinity one day. "It was something that I had always heard growing up, that Trinity would be a good place for me, which for a lot of my teens made me not want to go." In a bid to resist these expectations, Dolan looked into attending art college instead. This idea fell to the wayside, however, when her 16-year-old self learned of the portfolio necessary for acceptance into an art college. "It seems so arbitrary but such a big, pivotal thing in your life can be decided by whether something is additional effort when you're 16. But there you go. That's how I ended up in Trinity."
ADVERTISEMENT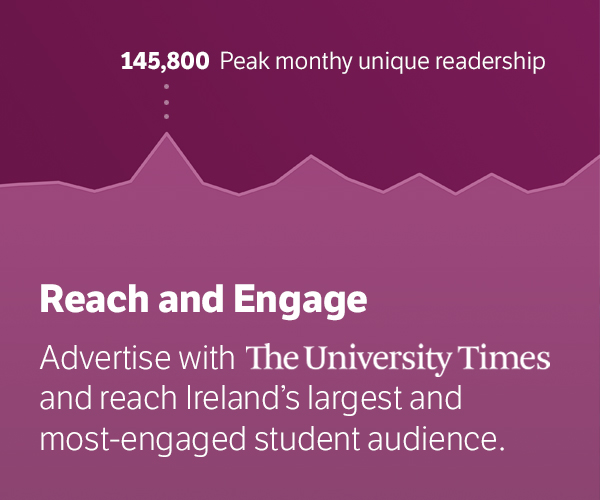 "Tell a teenager they're meant to do something, they don't want to do it", Dolan says. Her reluctance to acquiesce to her family and friends' advice influenced her choice of course as well as college. "Adults had made the fairly straightforward observation that I read a lot of books and I wrote a lot so English might be a good subject for me, which is a harmless observation", says Dolan. Determined to prove them all wrong however, Dolan tried to opt for some more rogue course options: "I chose to be extremely rebellious in going for French and Russian and then I kind of panicked and switched to another TSM, economics and philosophy." Ultimately, however, Dolan conceded that the adults in her life weren't being entirely outlandish and she couldn't deny the fact of the matter – she wanted to study English. "It is mad to resist doing so just because everyone else agrees that I should do it."
Despite her resistance to her family's advice, Dolan found herself at ease in Trinity. Through her work in numerous societies – including serving as Trinity News's comment editor – Dolan found people with whom she clicked instantaneously. While she did not feel like she simply "slotted into a social group", she remembers how she could "very swiftly make individual connections with people" during her first few weeks at Trinity.
However, not everything went according to plan for Dolan during her first freshers' week: Dolan reveals that she fashioned a strict programme for her first day at freshers' fair. "I made a set plan of all of the societies that I was going to try to ingratiate myself in", Dolan recalls. The author confidently headed into freshers' fair, armed with a detailed itinerary, before realising "how terrifying it would be".
"I ended up not joining anything that I was supposed to, literally because I was scared of making a bad first impression. I got approached by Young Fine Gael and ended up joining." She laughs: "I am amazed that no one ever ended up exposing that the communist TN comment editor was a member of Young Fine Gael."
Like everyone on their first day, Dolan says she was timid and overwhelmed as she explored the freshers' fair. She was easily persuaded to join the Dublin University Philosophical Society (the Phil) and the College Historical Society (the Hist). "I think because I looked like such easy prey, I got wheedled into joining the Hist and Phil and also wheedled into signing up to do maidens", Dolan says. This had never been part of the plan for Dolan, who had herself "pegged as someone who could never do public speaking". Dolan proved herself wrong in the years that followed, becoming a prominent public speaker within these societies. Her film-worthy rise to success is proof that sometimes it is better to take life as it comes rather than plotting every moment – something that is better left to her creative writing.
New to the world of debating, Dolan remembers receiving advice "from a kind of scary older debater" who told her to "stop apologising" – advice to which Dolan continues to adhere. Incessant apologising, Dolan explains, "is not just a gender thing, it's also an Irish thing". The nation's apologetic demeanour serves to its own detriment, according to Dolan: "When you say that people shouldn't listen to you, you're saying that you're wasting their time and continuing to talk."
It is hard to believe that Dolan, whose new book was at the centre of a seven-way bidding war between publishers, was once a first year whose nervousness even prevented her from pursuing creative writing. "As part of my initial spurn of enthusiasm, I joined Lit Soc in first year and I went to one session of the creative writing group", she says. But in her then nervous and overwhelmed state, she "found the whole thing so terrifying" that she never went back. "I just thought everyone was so good, and even though they were all really nice and encouraging I just couldn't face it."
Too frightened to join societies on her first day, Dolan grew in confidence throughout her time at Trinity, later excelling academically, as a public speaker and as a journalist for Trinity News. Dolan has since returned to creative writing and has produced work printed in literary magazines such as the Stinging Fly. Dolan's name will be displayed across most bookshops in Ireland and the UK when her debut novel is published in early 2020.