In a hidden annex of Chaplin's Bar, members of Q Soc and Trinity Literary Society (Lit Soc) gathered for the first speakeasy of the year. SpeaQeasies are themed monthly events, usually hosted by Lit Soc, where anyone can come along and read out their work or the work of another writer. It can be a piece of prose or poetry, depending on what takes your fancy. This evening, under the dim glow of candlelight, members attending stood by a window overlooking Trinity to recite their work.
The event got "off to a riotous start" as the moderator for the evening noted. With spirits high, not necessarily due to the presence of pints, the atmosphere was warm and welcoming for both nervous and well-versed performers alike. The majority of pieces performed were poems that varied in style from spoken-word poems with complex internal rhymes, to a more classical style of rhyming as well as some free verse that had a more narrative style.
The standard of all the performances was remarkably high, considering that most participants had never performed their poetry at one of these speakeasies before. Themes touched on during the evening included the questioning of sexuality, depression, self-destruction and love. Each poem had a moment, a perfect metaphor or an intricate rhyme that sent shivers down your spine.
ADVERTISEMENT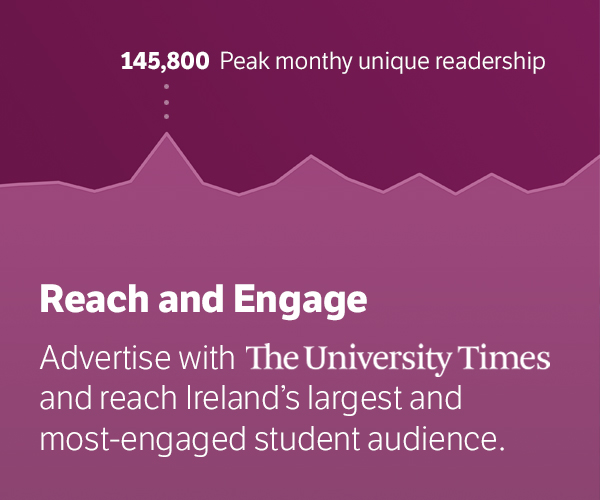 Not one single performance was a disappointment. This was perhaps because attendees knew they were being let into a delicate, private world. All of the poems were very personal and yet the performers were eager to share their individual experiences as best they could. Some described their poems as still being "works in progress". Perhaps best of all was that no one took themselves too seriously, with one confident performer admitting, "if it works, it works, if it doesn't, it doesn't".
All in all, the night was a hit and promised many more exciting speakeasies for the coming year. These events are hugely helpful for any writer at any stage of expertise. Not only does the performance aspect add a new dimension to the written form, but it also provides a platform to meet with like-minded individuals who can provide feedback and encouragement for any anxious writer. Other similar events that take place around the city include slam Sundays, Monday circle sessions and the Non-Intimidating Poetry Party.