With only months left until September, Trinity's academic staff are adjusting to a life lived under the uncertainty of the Trinity Education Project and the dawning realisation that it might be a while until they have all the answers.
Over 20 months since the new academic year structure was approved by University Council, senior staff in Trinity's schools are still grappling with the deadlines imposed by College management for the significant reforms to exams and assessment that have been a cornerstone of the project.
As part of the project, students will be required to complete all first semester modules by the Christmas break. Supplemental exams are also being held two weeks earlier, leaving academics with concerns over time to correct papers and deal with numerous appeal applications.
ADVERTISEMENT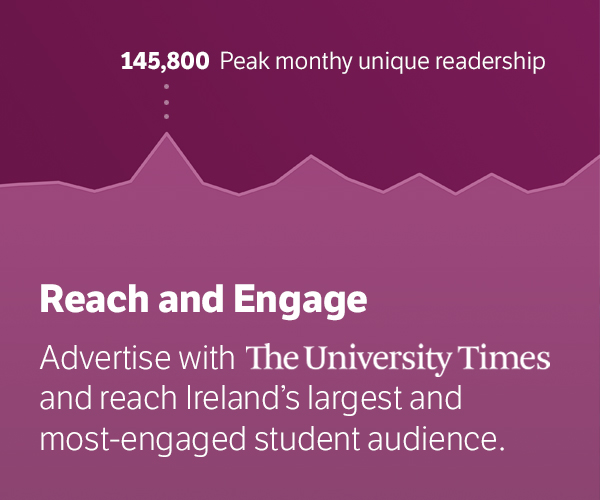 This has represented a unique challenge for academics and schools, forcing them to adjust from a system where many assessment deadlines come after Christmas. Schools with professional accreditation requirements have also had to balance the new project's demands with ensuring that students graduate fully accredited.
Speaking to The University Times, Prof of Civil Structure and Environmental Engineering Alan O'Connor in the School of Engineering explained that as his school is in the first wave of changes, they have largely decided how they are going to deal with the academic year structure and the criteria for accreditation.
The interim year structure does, however, represent an "inconvenience" for the school. Despite this, he explained that they recognise it as a "transitional year" and something "they just have to work with" for the year.
This general outlook was repeated by many staff members in various schools with a general recognition that while the interim year is awkward, it is a once-off. The short assessment period, however, is causing concern, with several hoping to extend beyond the one week.
Speaking to The University Times, Prof Paul Delaney, Head of Discipline in the School of English, said that various criteria have thrown up differing levels of successes and problems: "Some of them are good and some of them are tricky to work with."
Delaney admitted that the assessment week before Christmas is a "big issue" and something they're still looking into resolving. Explaining that quite a lot of the assessments in English are essays as well as exams, he said that one thing the school is going to have to examine for the coming year is submission dates, to ensure that students don't get trapped in "a bottleneck" of work.
O'Connor also expressed concerns about the short assessment periods. Where exams previously spanned over several weeks, the Trinity Education Project hopes to condense these to one week. Having raised the feasibility of a single exam week with Academic Registry, he said that the current proposals pose "real challenges" for those attempting to implement it. "It certainly is something… that we need to to continue to look at", he said.
This phase "is still a lot of moving parts", according to Nick Johnson, Director of Undergraduate Teaching and Learning for Creative Arts. Johnson, who was a fellow of the project last year, said he is "cautiously optimistic" about the project.
"I think we could, through a lot of effort, keep this on track for a really positive renewal of the undergraduate education in line with what the whole thing was started for", he explained.
Despite this optimism, Johnson remains unconvinced that students should be required to complete all assessments before Christmas. "I advocated to the best of my ability for extending beyond those assessment periods and being more flexible", he said when speaking to The University Times. "It does not appear to me that those efforts have been successful but I don't know if that is final."
The attitudes of some schools, however, do differ on the issue. Director of Undergraduate Teaching and Learning in the School of Clinical Speech and Language Studies Pauline Sloane said that if schools are worrying about the assessment periods, "they're not actually following due process with regard to looking at assessment as programme level and at modular level because one of the overall principles is that will be that there will be an overall reduction in assessment". She said that there is a danger of schools attempting to fit old systems into the new ones.
The school's transition, however, hasn't been entirely seamless. Previously, they never had a reading week whereas the project requires them to conform with the entire College year structure. "The entire school always operated on a fixed timetable. That point that [Trinity Education Project] wanted standardisation didn't actually affect us", she said.
Admitting that the interim year structure "will be difficult this year", Sloane was also conscious that "there really wasn't a way around it".