Candidates in the Trinity College Dublin Students' Union (TCDSU) elections have responded to allegations of sexual harassment against Sean Ryan, with many condemning the behaviour, which Ryan denies.
Paul Molloy, Michael McDermott and Shane De Rís condemned sexual harassment of any kind, with Molloy and McDermott condemning outright the sexual harassment that Ryan has allegedly committed.
In an email to The University Times McDermott said that "nobody should be subjected to that kind of harassment" and was waiting for a statement from either the Electoral Commission or the Junior Dean before making further comment.
ADVERTISEMENT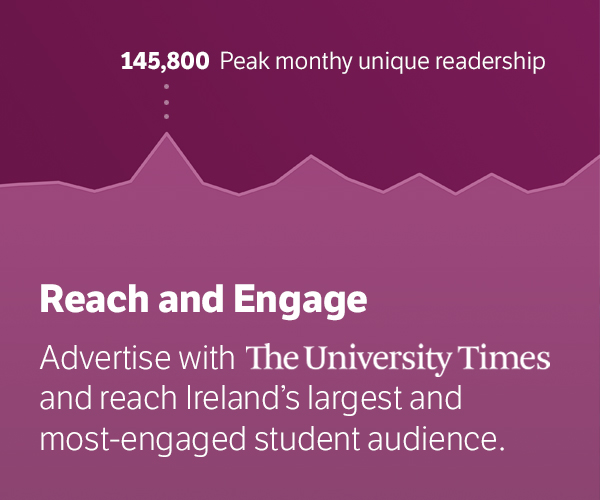 Molloy said, in an email statement to The University Times that he "cannot express the extent of my condemnation at what has been alleged, nor my sadness at the fact that for the past two years instead of having a female candidate for president, we have instead been left with another discussion about alleged transgressions by a male candidate".
"The allegations, if true, are indicative of the culture and attitude which is sometimes tolerated on Campus, and is something which must be challenged for the safety of women in our college community", said Molloy, adding that women in Trinity deserve "to feel that this is a campus where they are safe from harassment".
While condemning "sexual harassment in all forms", De Rís said, in an email to The University Times, that he hoped people who were affected by the story would seek support.
Trinity News revealed today a series of Facebook messages and snapchats sent to a woman by Ryan between 2016 and 2017.
Other candidates have also condemned the allegations, which have shaken everyone involved with this year's elections. In emails to The University Times, communications and marketing candidates Cian Rynne, Paraic McLean and Niall Harty criticised any behaviour of this kind. Rynne said that he would be "disappointed" if the allegations were true, while Harty said that he condemns "harassment of any kind" but was not in a position to comment any further. McLean said that "if the allegations are true, this would completely undermine the work that TCDSU has done on consent in college".
"I would also like to commend the bravery of the woman who came forward", McLean added.
Sole welfare candidate James Cunningham, in an email to The University Times, said he didn't "think it would be appropriate to officially comment about the situation directly".
"My priority is that anybody affected by the content of today's allegations are supported. Going forward, tackling sexual harrassment[sic] in college should be a huge priority for the whole of Trinity – this issue goes much further than the elections and we need to address it now", added Cunningham.
Uncontested education candidate Aimee Connolly and candidate in the entertainments race David Flood all said to The University Times that they were unable to comment at this time.
The other candidate for entertainments Matt Dundon said, in an email to The University Times, that "any time I have spoken to Sean he has always been charming and dignified", but he hoped that the "allegations are not true, however sending unsolicited messages with language like that is totally unacceptable".
Luke Smyth, a student who is a part of the Re-Open Nominations campaign group said that "the RON campaign was not the source of this information".
He added that the group "fully supports the victim in speaking out" and had no further comment to make on the matter.
In an email statement to The University Times, candidate for Editor of The University Times Eleanor O'Mahony said: "The allegations against Seán Ryan are serious. It is vital for us, as candidates, to fully follow the College's dignity and respect policy if we are to represent students. I trust that the electoral commission will investigate this matter fully and will take appropriate action."
The Electoral Commission of TCDSU will wait for a decision on the matter from the Junior Dean, who deals with allegations of this kind made against students. The rules for candidates and their campaigns are set out in schedule three of TCDSU's constitution. Where a candidate breaches one of those rules, the Electoral Commission will decide whether to issue a strike. Under these rules, three minor rule breaches or two major rule breaks will result in the candidate being struck from the ballot.
Ryan has already received a major strike for breaching the rules of elections. On Monday, Ryan was given the strike after allegations were made that Ryan was offering a €300 bar tab for anyone who voted for him. The alleged offer was made by a member of Ryan's campaign team in a Freshers GAA WhatsApp group. The rules of elections ban messages being sent in group chats and does not allow any form of gift-giving to students in order to receive votes.
---
Note: This article was edited at 21.30 on 25/11/2018 in response to a legal complaint by Sean Ryan.