The Union of Students in Ireland (USI) today announced that the union's members will have free access to VideoDoc, an online GP service.
This will mean an estimated 374,000 students will have access to VideoDoc. The service can be accessed by students throughout the academic year until June 2018. It will be open from 8am to 10pm, seven days a week.
The leading Irish digital healthcare provider will be available to third-level students seven days a week. An Irish company that provides online GP consultation in both Ireland and the UK, all of VideoDoc's doctors are registered with the Irish Medical Council and have undergone training in the provision of remote health services. The free consultation facility can be accessed through the mobile app VideoDoc App or VideoDoc website, allowing students to avail of free GP appointments from just about anywhere.
ADVERTISEMENT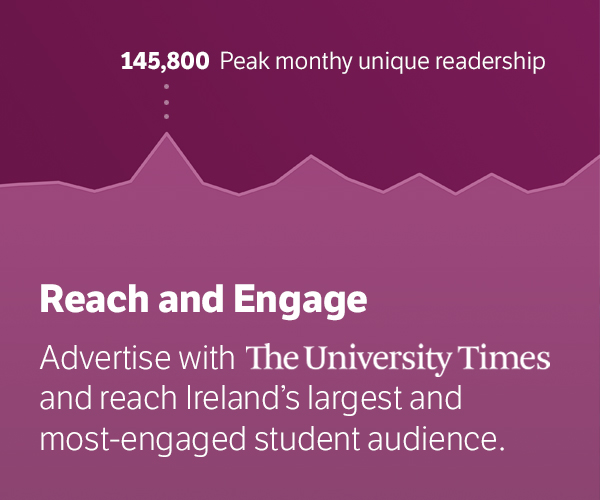 Launched as part of USI's Healthy Living Week, USI President Michael Kerrigan hopes that the consultation service would facilitate more students accessing medical help and lessen the financial problems Irish students are currently faced with. "With the high cost of living and accommodation being the main factor in student poverty, our students can now rest assured that if they get sick they can save money on a GP visit with VideoDoc", he said in a press statement.
In a press statement, CEO and co-founder of VideoDoc Mary O'Brien expressed an understanding of the difficulty students face in accessing medical care due to time and money constraints. "Students who need to see a Doctor but are far from their family GP, or too busy to attend a surgery between regular 9 – 5 working hours can now log on from anywhere and be treated within minutes", she said. According to O'Brien, around 70 per cent of appointments with your GP are treatable online and require no face to face consultation.
The initiative has been launched as part of USI's annual Healthy Living Week, which seeks to help Irish students in looking after their own physical and mental health and educating them on these issues. The week is part of a month-long campaign by the USI, which focuses on students' health and wellbeing.
Whilst free health care is provided on campus, the high demand means appointments require booking far in advance. It is hoped that the new VideoDoc service will enable access to free medical care, even on weekends, and with no appointment needed. "Using the VideoDoc App or the VideoDoc website, patients with a desktop or mobile device can log on from anywhere, including their sickbed, office or hotel room and see a GP", said O'Brien.