Students promised radical action in response to the introduction of supplemental fees this evening, as student anger boiled over in the face of the €450 charge.
Yesterday, The University Times reported that Trinity is set to introduce to a new flat fee of €450 for students sitting supplemental exams. At a meeting in the Arts Block this evening, students were angry.
Trinity College Dublin Students' Union (TCDSU), the Union of Students in Ireland (USI) and various students all promised to defy College and oppose the fees, using whatever action was necessary.
ADVERTISEMENT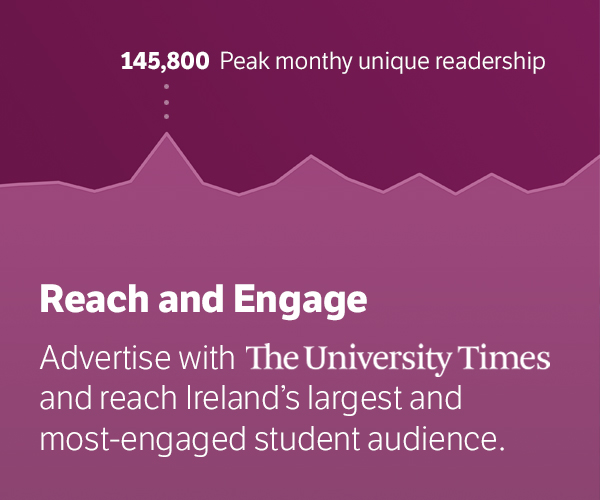 The aim for students present tonight was to reverse the decision made by College Board, Trinity's governing body, last week.
Tonight, students pledged to email lecturers and lobby against the decision to introduce fees.
The atmosphere was febrile, with the finger of blame pointed, variously, at College, TCDSU and The University Times. It often seemed as though those present did not know who to hold accountable for this issue, and there were a number of feisty exchanges between audience members. TCDSU President Kevin Keane attempted to keep the meeting on topic and away from criticisms of various College structures.
Keane repeatedly emphasised that he was happy to support any and all measures suggested by students, from camping in Front Square to "hitting the College's commercial revenue".
Education Officer of TCDSU, Alice MacPherson said that "one thing they value more than money, because they've got none of it, is their reputation. Let's embarrass the shit out of them".
Keane denied that he had failed to oppose the introduction of fees for supplemental exams effectively at Finance Committee in December, where the fees were first mooted, following a report by The University Times. "It's simply not the case", he said.
He was, he said, more interested in looking ahead to the direct action students can take to "hit them [College] where it hurts".
LGBT Officer of TCDSU, Noah OBG, offered a strong defence of the union, saying anger would be better directed at the College than at "the elected representatives".
The meeting was chaired by former TCDSU President Domhnall McGlacken Byrne, whose tone was notably more pessimistic than Keane's. He said it will be "very difficult" to force College to overturn a decision made at College Board.
Laura Beston, who led the campaign against the introduction of supplemental fees during last month's preferendum, asked why the issue has not made the national newspapers. "We need to make noise, and we need to make it now", she said.
Other students in the audience stressed the importance of persistent direct action. One student said: "If this fades, we're fucked."
Sole candidate for presidency of the Graduate Students' Union (GSU), Oisin Vince Coulter, also spoke out against the fees. "This has to be a militant campaign", he argued.
Keane called the meeting to a close, conscious that things were "going around in circles".
"This is the start of something bigger", he said.
USI was represented by Dublin Regional Officer, Aisling Cusack, and Vice-President for Academic Affairs, Oisin Hassan, who both called on students to mobilise. Cusack said that she was extremely angry about the developments, calling on those present to bring their friends to any future action. Reminding everyone that over 3,500 students voted against supplemental fees, she made the point that there were a lot more students than those at the meeting who had to be mobilised.
This isn't the first such meeting in Trinity this year. Last year, postgraduates met in response to a five per cent fee increase, with some calling for the Graduates Students' Union (GSU) to strike. Since then, however, the union has tried to litigate the issue at College committee level.