Trinity students can expect to pay a flat fee of €450 for supplement exams, following a decision of the College Board on February 28th.
A much-hyped preferendum last month, pitched as a bulwark against supplemental fees, seems to have done little to prevent Trinity's decision to push ahead with fees that have, over the last few weeks, been criticised by student campaigners and former TCDSU presidents alike.
Only days after the preferendum, which saw 34.5 per cent of voters support the idea that "TCDSU should not support the introduction of supplemental fees but should advocate for modular billing", Trinity College Dublin Students' Union (TCDSU) President Kevin Keane asked College to listen to the voices of students.
ADVERTISEMENT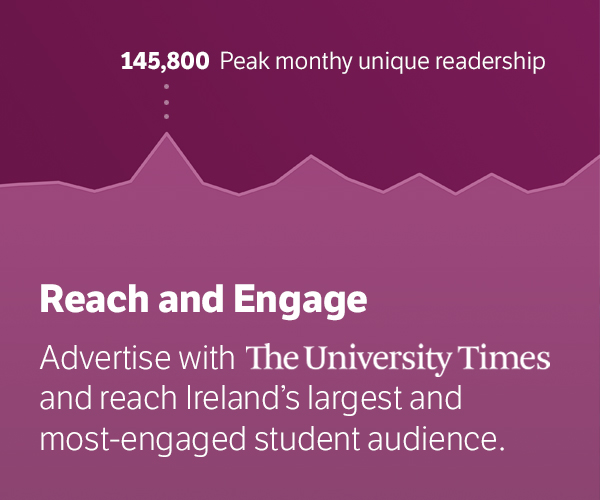 Tonight, confirming the introduction of supplemental fees, Keane said: "College's decision to introduce supplemental exam fees is a disgrace. The fee proposed is ridiculous, and completely out of line with all other universities in Ireland."
The fees will be introduced from 2019 onwards and will mean students will pay the €450, regardless of the number of exams they sit. The union will hold an emergency open meeting tomorrow at 7pm in the Edmund Burke theatre in the Arts Block to discuss its response.
Registered students of UCD are charged at the rate of €230 per module for the 2017/18 academic year. The amount charged by other universities varies widely across the country, with some universities charging students per exam repeated, while others charge a flat rate regardless of the number of exams taken. For example, NUI Galway charges students €295 irrespective of the number of repeat exams taken, while NUI Maynooth charges €10 per credit, with a minimum charge of €50 and a maximum of €280. Currently, University College Cork is the cheapest university in Ireland in which to repeat exams, with a charge of €35 per five-credit module, and an overall cap of €245.
College had previously indicated that it was in favour of charging a rate of €200 per exam, with a cap of €1,000.
Keane called the decision to introduce the fee an "affront" to the student partnership agreement, signed last year. "The Student Partnership Policy, signed less than 12 months ago, promises to promote Democracy and ensure that students are stakeholders", he said. The agreement was intended to forge a new, more collaborative relationship between Trinity and students.
The College Board, chaired by Provost Patrick Prendergast, is the final decision-making body in Trinity.
Students who don't pay the Trinity Sports Centre levy will not pay the fees, while Trinity is exploring the creation of a contingency fund in the Senior Tutor's office.
As part of the introduction of fees, modular billing will be introduced. Modular billing was initially pitched by Vice-Provost Chris Morash as a College concession. "Keeping in mind that the university as a whole is carrying a very large deficit, which we are working hard to reduce, we simply can't bear the cost of losing the income currently produced by repeat student fees", Morash told The University Times in January.
Over recent months, Trinity has cut services and increasingly commercialised itself and its campus in a bid to combat the decline in state funding for higher education. While the cost savings have aggrieved students and staff alike over the years, the introduction of a new and substantial fee, in the face of a chorus of opposition, is likely to frustrate students.
In an email statement to The University Times, Shane De Rís, TCDSU President-elect, who ran a campaign that took a hard line against fees, said: "These charges burden the most vulnerable in our college community, creating further monetary barriers to education. It is imperative that the SU and students stand together and show college we are ready and willing to fight this and all further attempts to take money from students' pockets."
Laura Beston, who led the option two campaign in the supplemental fees preferendum, said in an email statement that "the movement that has been fighting against supplemental fees are outraged by this decision". The option two campaign asked students to vote for a position that would see TCDSU not supporting the "introduction of supplemental exam fees, regardless of a cap or the introduction of modular billing".
"We have power with numbers and the time to take action is now", she said.
Supplemental fees were mooted by College several years ago, before being opposed by students. Writing in The University Times in January, former TCDSU President Domhnall McGlacken-Byrne, who helped fight against the introduction of more fees in Trinity, said the idea of a supplemental fee was "not a healthy or ethical source of income for the university to become dependent on".