Provost Patrick Prendergast tweeted this evening that College will "seriously consider" alternative proposals on supplemental exam fees.
On Twitter this evening, Prendergast responded to protests that have shocked Trinity's campus. "Agreed with @tcdsu & @trinityGSU that we will seriously consider alternative proposals on supplemental exam fees, modular billing & PG/Non-EU fees at the next Board meeting, and that Trinity is a university that belongs to all of us who study and work here", he wrote.
Prendergast's intervention comes after a long night of disruption on Trinity's campus. Students spilled from building to building, chanting and cheering, after a stand-off with College security at the Dining Hall.
ADVERTISEMENT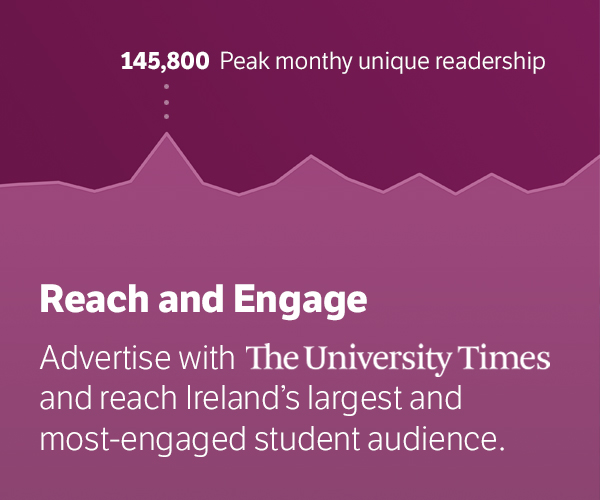 This is Prendergast's first public statement on the issue. Vice-Provost Chris Morash rushed to defend the proposal over the last few days, telling students the introduction of a €450 supplemental exam fee was about making the system fairer.
Over the last few days, national media attention has turned on Trinity, with politicians, activists and students criticising College.
In a statement to The University Times earlier this evening, Trinity denied any wrongdoing. "The students are not locked into the Dining Hall. They can leave at any time they want, and the College is taking all steps to ensure that the students inside are safe", Caoimhe Ní Lochlainn, the College's Press Officer said.
After a long day of protests yesterday, today started much more quietly with a teach-in being hosted in the Dining Hall. The calm was shattered, however, after students began posting on Twitter that private security guards were not allowing anyone enter the building. Access to bathrooms was also denied. Some students left the building but others remained behind, posting on social media accounts about dwindling supplies and the lack of access to facilities.
As word broke, students made their way to outside the Dining Hall to show solidarity with those inside. A large group gathered on the steps and spent over hour protesting before moving to Front Gate. Picketing Front Gate has become a crucial element of the campaign, with the entrance closed three times in the last week due to protests.
After moving briefly to Regent House, students made their way to the Exam Hall to plan further action. Joined by Union of Students' in Ireland (USI) President Michael Kerrigan, students continued chanting before breaking off into groups to discuss what they could do to assist those in the Dining Hall.
Earlier in the evening, Trinity College Dublin Students' Union (TCDSU) President Kevin Keane and Graduate Students' Union (GSU) President-elect Oisín Vince Coulter met with the Dean of Students, Kevin O'Kelly, upstairs in the Senior Common Room, according to TCDSU LGBT Rights Officer Noah OBG.
Criticism of Trinity's actions quickly swept social media. Politicians, including People Before Profit TDs Richard Boyd Barrett and Bríd Smith, condemned Trinity's response. Addressing students who gathered, TD Richard Boyd Barrett called Trinity's actions "shockingly draconian", while students' unions across the country offered solidarity. NUI Galway Students' Union sent a signed letter expressing their opposition to fees, and University College Dublin Students' Union also condemned the measures as well as voicing their concern for the welfare of students in the Dining Hall.
---
Niamh Egleston also contributed reporting to this piece.