Facing student anger and threats of direct action, the College agreed to reverse fee increases for all continuing international students in a meeting with students' union representatives today.
The U-turn in policy will mean that around 700 students affected will no longer face fee increases. Trinity College Dublin Students' Union (TCDSU) and Graduate Students' Union (GSU) presidents were told in the meeting this morning with College that 200 students had been billed with a five per cent increase and that that there was a plan to bill 500 more students at this rate.
In a joint statement, TCDSU President Shane De Rís, GSU President Oisin Vince Coulter and the College said that the fee increases would not be implemented: "Following a productive meeting this morning, clarity was brought to the situation and the differences of interpretation of the agreements were discussed. TCDSU, the GSU, and College have reached a mutual agreement and no fees will be increasing for continuing students this year."
ADVERTISEMENT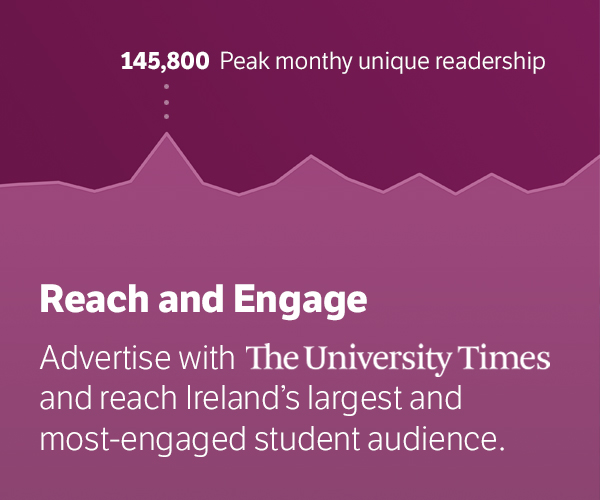 They said that student portals would be updated by the end of the week and that anyone who had already paid would be reimbursed by the College.
"This situation arose due a difference of understanding and there wasn't any malice on the part of College", they added.
In an email statement to The University Times, De Rís said that the decision "shows the power and importance of the student voice and representation within college". "We remain at the disposal of any students who were affected by this and seek further information on the issue", he said.
Panic arose last week when a Facebook page, International Students Against Fees, posted that several students had come to them with claims that their fees had been raised by five per cent. College told TCDSU that these increases were put on science students who would benefit from the yet-to-be-built Engineering, Energy and Environment (E3) institute.
This year, College proposed a five per cent increase in fees for postgraduate students and non-EU students. After widespread student protests, led by the Take Back Trinity movement, College agreed to fee certainty – a system whereby international and postgraduate students would know what they would have to pay each year upon entering Trinity.
While a five per cent increase would apply for incoming first year non-EU students – with any increases thereafter capped at three per cent per year – it was agreed that continuing students would not face fee rises.
De Rís and Coulter met with College this morning at 9am. Trinity's Chief Financial Officer Ian Mathews, the College Bursar, Veronica Campbell and Tom Molloy, the College's Director of Public Affairs and Communications attended this morning's meeting. Campbell represented Provost Patrick Prendergast and Vice-Provost Chris Morash in their absence. Morash and Prendergast are currently on annual leave.
In an email statement to The University Times, Coulter said: "The GSU welcomes the decision of the College to clarify that fees on continuing Postgraduates and non-EU students will not be raised. The maintenance of the Fee Certainity agreement drawn up by the Graduate Students' Union last year is hugely important for students, many of whom struggle to cover the high costs of attending university as is."
"Although it's regretful that students felt stress in the last few days, we hope that can now feel secure in planning the academic year ahead. College has shown a commendable willingness to engage with students and we look forward a productive year ahead", he said.
De Rís and Coulter, in a joint statement released on Friday said that the increase in fees was "a complete betrayal". "The move by college to introduce these charges without any notice to the students is undertaken in bad faith and neither the SU or the GSU will accept it", they said.
International Students Against Fees said that the students reporting increases on their portals were primarily science students. They said that if the increase was to be implemented, "it is a breach of the Fee Certainty agreement reached after much organizing and hard work this past Spring". The page called on international students to send in screenshots of the amount billed on their online accounts.
Take Back Trinity was a grassroots movement that emerged in March and garnered national attention for protests against supplemental exam fees, modular billing and the unpredictable jumps in fees for international and postgraduate students. The group occupied the Dining Hall for three days and drew huge crowds in Front Square for rousing speeches from activists and politicians alike. They also occupied the Book of Kells exhibition and Front Gate, targeting tourism in Trinity.