College is investigating offensive comments made in a class last week by a new intellectual property law lecturer, Brendan Guildea.
The lecture, which took place last Monday, was Guildea's first in Trinity this year. During the class, he made various comments that were called into question by students present.
Speaking to The University Times, Guildea said: "I'm reserving my reply."
ADVERTISEMENT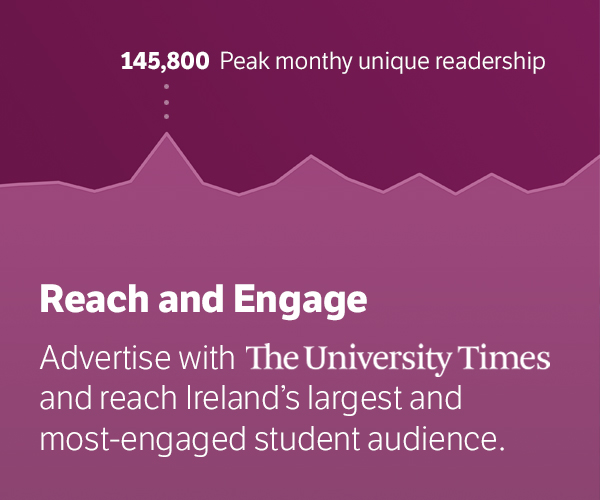 A student in the class, who spoke to The University Times on the condition of anonymity because they feared personal ramifications from the Law School, described the comments and Guildea's interactions with the class. A reporter from The University Times was also in the class and confirmed the comments.
Guildea's second class, which was due to take place on Friday, was postponed.
A Muslim student, who was wearing a headscarf, was asked to name a book Guildea was holding. When they failed to identify the book, Guildea suggested that someone Irish might know the answer. The student was born in Dublin.
Guildea also asked that student whether anyone had ever interfered with their bags before travelling.
This was characterised by another student in the room, who described all of Guildea's comments to The University Times, as "a very clear and targeted jibe".
Throughout the class, Guildea identified students who he said would and wouldn't achieve a first in his class based on their answers to questions unrelated to the course. He commended students for knowing who his father – a prominent mathematics teacher – was, or how to draw a bell curve on a graph.
One student walked out of the lecture after certain comments were made by Guildea. Several students have changed modules since the lecture last Monday.
In an email statement to The University Times, the College Press Officer, Caoimhe Ní Lochlainn, said that "the issue is being investigated" in response to a request for comment from the Law School. A meeting with students was due to take place today at 2pm about the future of the class.
Guildea is a Barrister-at-Law and practises in intellectual property law, family law and criminal law. He also teaches law in Griffith College.
Guildea graduated from law in Trinity in 2009. During his time in College, he was Editor of Icarus, Honorary Secretary of Dublin University Central Athletic Club (DUCAC) and was on the junior editorial board of the Trinity College Law Review.
According to Guildea's LinkedIn, he began working in Trinity in July.
---
Matthew Murphy and Donal MacNamee also contributed reporting to this piece.