After 20 years, Mary Robinson's term as Chancellor of the University will end next year. The former Irish president will officiate her second last honorary degree ceremony in Trinity next Friday.
Robinson was first elected chancellor in 1998 and was subsequently re-elected. She was the first-ever female chancellor of the university.
Speaking to RTE presenter and Trinity graduate Áine Lawlor in the College's alumni magazine, Trinity Today, in September, Robinson said: "In many ways I have had that happy connection with Trinity since I walked in as an undergraduate, which is amazing."
ADVERTISEMENT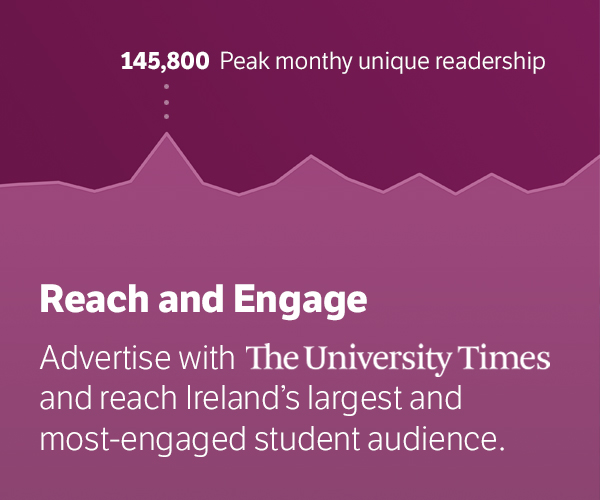 "I was a student here, I lectured here, I represented Trinity for 20 years in the Senate, I barely retired and I became President, I'm an honorary doctor, I came for our 400th anniversary – Nick and I came through the Front Gate in our Rolls Royce – there were speeches and champagne and everyone jumping up and down – it was joyful, great. And then to be Chancellor since 1998, I'll have to step down in May next year, it will have been 21 years", Robinson said.
Lawlor wrote in September that "the Provost is keen that she stay involved with the University".
Robinson will award honorary degrees to Galway historian Catherine Corless, Irish poet Thomas Kinsella and US physicist Michal Lipson next Friday.
Corless will be awarded an honorary degree for her work uncovering the deaths of 796 children in the Bon Secours Mother and Baby Home in Tuam.
Kinsella, who is celebrating his 90th birthday this year, will be awarded for his work as one of the 21st centuries most recognised poets.
Lipson, who is the current Eugene Higgins Professor of Electrical Engineering and Professor of Applied Physics at Columbia University, will receive an honorary degree for her pioneering work in silicon photonics.
Robinson, who formerly served as president of Ireland, was recently appointed chair of The Elders, an international organisation of public figures who are recognised globally as peace activists and human rights advocates. Robinson is the third chair of the organisation, taking over from for UN Secretary General Kofi Annan, who died earlier this year.
In a statement on the website of The Elders, Robinson said it was "a huge honour to take up the role as Chair of The Elders at such a critical moment for peace, justice and human rights worldwide".
"Building on the powerful legacies of Archbishop Tutu and Kofi Annan, I am confident that our group's voice can both be heard by leaders and amplify grassroots activists fighting for their rights", she said.
Recently, three new pro-chancellors, who will deputise for the Chancellor of the University, were elected: Dr Stanley Quek, former Senator Sean Barrett and Prof Sheila Greene.
Elections for the new chancellor will take place next term. The university senate – made up of members of staff, senators in Seanad Éireann and Fellows Emeritus and Honorary Fellows – vote on the new chancellor.
As chancellor, Robinson is the official head of the University of Dublin, and is one of the two Visitors who hear appeals against decisions of the College Board and interpret the College Statutes.
Correction: December 8th, 2018
Due to an error in information provided in a press release by Trinity, an earlier version of this piece, its accompanying headline and subheadline and social media postings incorrectly said that this was the last honorary degree ceremony over which Mary Robinson would preside as chancellor. In fact, it was her second last.