Christmas can be a trying time. In our increasingly consumerist world, humble student gift givers can feel compelled to part with their measly incomes for second-rate presents, fresh off the high street. Limp generic argyle socks for Dad, a particularly potent Yankee candle for Mam or perhaps even an unforgivable Lynx Africa gift set for your sweet, unsuspecting brother. Fear not. We have come to the aid of both you and your loved ones.
Take heed of our Christmas gift guide, introducing the best of what Dublin's independent stores have to offer. By shopping smart this festive season, you will induce eternal gratitude from your friends and family and also support fantastic local businesses. What could be a better gift than a bobblehead? Well, the chance to design your bobbleheads might just top it!
For those on a tight budget: think quality over quantity. Scout, on Essex St West, has a selection of Calendar Coffee (€10 to €15) and Bean and Goose chocolate (€6.50) that look and taste delectable. A tenner will also get you one of Irish street photographer Wally Cassidy's photo journals from the Library Project in Temple Bar. Publishing wonderful black and white photographs from his archives, the journals depict subjects such as "Dublin City 1989–1993" and "Féile: the Trip to Tipp", providing a great gift for nostalgic parents or photography enthusiasts alike. Maktus of George's Street Arcade also boasts a selection of amusing gifts at reasonable prices, such as enamel pins of Michael D Higgins's smiling face, Blindboy's iconic plastic-bagged visage, or even a Tesco-esque bag of cans (€4.95 each). Perfect for Kris Kindle.
ADVERTISEMENT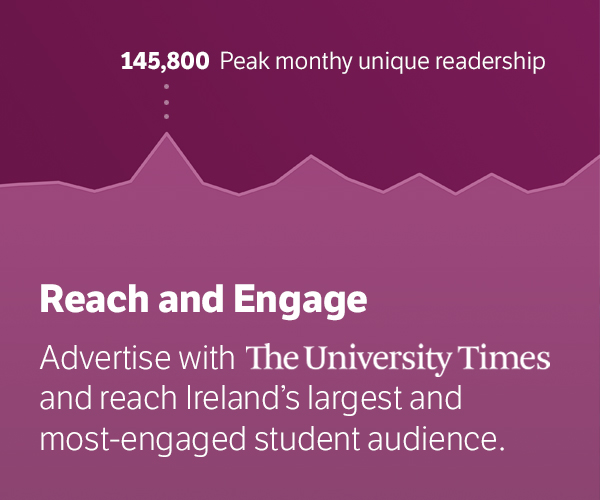 For the fashion-focused friends, head to Drury St where you will be warmly met by some of Dublin's best independent boutiques. Om Diva offers a range of show-stopping earrings starting as low as €15, which are sure to have your Mam looking only stunning. Industry & Co host a range of exquisite knits, such as their unbelievably soft lambswool scarves, crafted in McNutt's Donegal Woolen Mill (€35). Your Grandad could get used to this kind of luxury. Just around the corner, you'll find Rage, a retro gaming and record store where you can find vintage games and vinyls for under €15. There is no shortage of crowd-pleasing, unique gifts amongst the streets of chilly Dublin.
Those looking to make a lasting impression might want to turn to the newly established Hen's Teeth of Fade St. Here you'll find a fantastic selection of pottery, such as the beautiful Melting Mug by Studio Arhoj (€28). The hand-cast porcelain mugs feature a thick, drip glaze that comes in a variety of colours – we recommend the "Fluffy Unicorn". The nature of the glaze means that each mug is unique, and is made in the tradition of old crafts like wheel throwing and glaze construction. For the trendy individual in your life, look no further than their selection of graphic t-shirts. Designs include the original tee featuring the Hen's Teeth logo and black and white line drawing of a flower and smiley face (€25), or the vividly coloured Fantastic Man by Mason London (€30).
The age of the One4all voucher is over. Specialisation is the new generalisation. Believe us. Make the gift card a more thoughtful gesture by matching it to your giftee's interests. Perhaps they are a lover of stimulating beverages and would appreciate a gift card from one of many of the city's independent coffee shops. Clement & Pekoe, Dublin Barista School and Coffee Angel all offer vouchers starting at €20 – a surefire way to ensure that your beloved remains caffeinated.
As a parting word, we would like to remind that you not to forget the true purpose of Christmas. While we may become absorbed in the exchange of material goods in the name of capitalism it is important to focus on the true spirit of the holiday: being sound to one another and consuming unforgivable quantities of food.