The death of print has been declared countless times since the dawn of screen technology, but in spite of this, fashion print publications are thriving in Dublin. The newest amongst these ranks is the soon-to-be-published Transparent Magazine, which will focus on sustainable fashion and its intersecting issues. Trinity students Guoda Trečiokaitė and Siubhan O'Donnell are behind the new publication, which is run under Trinity Publications.
Speaking to The University Times, the two final-year students trace the inception of the magazine back to their shared passion for sustainability in fashion as well as their involvement with The Nu. Wardrobe. O'Donnell is heavily interested in the garment workers of the fashion industry, and wanted to do something to address the glaring issues in fashion "without doing something really meagre and really more for me than for anyone else". Trečiokaitė adds that she had always had an interest in sustainability, but "never realised to what extent it was important to think about that aspect of fashion".
It seems natural, then, that their friendship and shared interest in these areas resulted in a sustainable fashion magazine, as it allows the general public to gain "interest" and "knowledge" in fashion sustainability. O'Donnell explains how the two of them worked on the concept with The Ideas Collective, who help when it comes to setting up a project that will have an environmental or social impact.
ADVERTISEMENT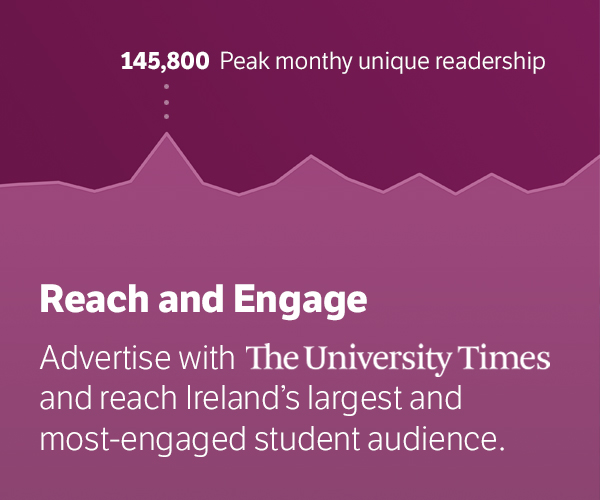 The two women laugh together about their initial "ambitious plan" for the magazine, but Trečiokaitė stresses that behind the ambitious idea there was a thoroughly discussed and detailed plan of how the magazine would look, what the content would be and what its values were. "Our main idea when we started this was to have a non-hierarchical collective", Trečiokaitė says. The collective grew with the help of friends and social media and now there are contributors not only from Trinity, but elsewhere in Dublin and even New York.
Nothing of its kind exists yet in Dublin – while other fashion magazines typically treat sustainability as a "side note", as O'Donnell puts it, its primary focus is on sustainability and all its intersecting issues. Of these issues, there are many. O'Donnell lists the aspects of sustainability within fashion beyond environmental impact: "In terms of wages, in terms of how you treat people from the garment workers to customers… all kinds of practices, like what kind of dyes you use, or the shipping."
While the environmental side is important, she goes on to say, it has become rather "trendy" to be environmentally sustainable, a facet of sustainability that is "actually financially beneficial" to companies, whereas "it's never financially beneficial to pay someone a fair wage". This discrepancy between economic versus environmental sustainability has been made more clear recently, with thousands of garment workers resorting to strike action in Bangladesh this month in their struggle to gain a fair wage for their labour.
From speaking to Trečiokaitė and O'Donnell, it is clear that this collective is driven not only by a love for fashion and a passion for sustainability, but a real desire to cause a "shift in thinking", a phrase that comes up multiple times throughout the interview. Another important aim of the magazine is to be accessible. O'Donnell explains that each issue will include a range of articles for people who are just getting interested in sustainable fashion as well as those with a more in-depth familiarity with it.
The magazine's launch is coming at a very interesting time in the global fashion realm. Sustainability has surged to the forefront of many brands and commentators' minds, with discussion and debate on the parameters of sustainability taking place across the board. Trečiokaitė asserts that the key to sustainability is in conscious thought about the impact of what you buy, not necessarily in imposing a drastic shopping ban.
Sustainability is not the harbinger of death to the fun of fashion, and Trečiokaitė hopes that Transparent will bring these industry debates into the mainstream for the likes of students, "so that people are like, 'Okay, this is normal so we should be doing this, and this is fun and this is cool'".