Reflecting on the time she spent in Trinity as a first year student of French and film studies in 2009, Megan Nolan is quick to point out that, although she eventually withdrew from College, her initial impression was positive. "Definitely, when I first arrived, I felt very thrilled and happy to be there … it was more so when I started studying one aspect of my course that I began getting freaked out about it and feeling negatively." In the wake of her departure from Trinity, Nolan went on to forge an impressive literary career as a freelance journalist, reviewer and essayist.
Nolan's success testifies to the importance of talent and perseverance, and contradicts the idea that a university degree leads to satisfaction and security.
But for Nolan, recently called "one of the finest young Irish writers working today" by Louise O'Neill, it didn't feel like this at the time. In a recent Guardian article, she wrote that "all of Dublin, but especially Trinity, felt corrupted by some malign force", which she struggled to dismiss or break through. She explains that, despite feeling somewhat accomplished and mature by the time she entered university, the atmosphere of academic ambition and elitism in College seemed a world away from the small Waterford council estate in which she grew up.
ADVERTISEMENT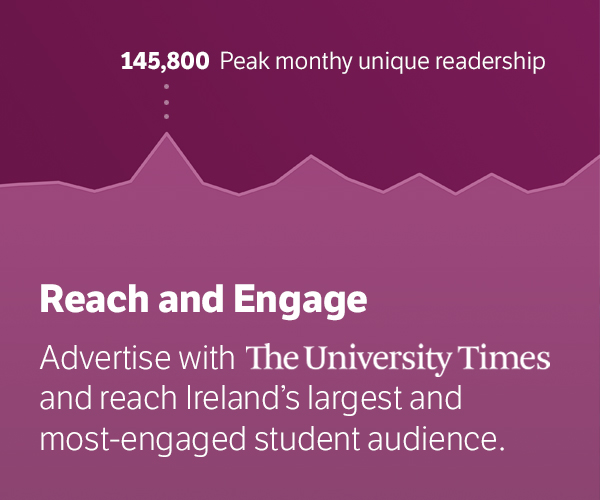 "It was a way of speaking … a sort of confidence that I didn't have but which some people seemed to have immediately. I didn't know how I'd ever catch up. I was very overwhelmed talking to people who seemed to come from a completely different world to what I did." This, coupled with a dislike for her course – "I definitely didn't choose the right subjects", she says – meant it became clear to Nolan that she was unfulfilled.
Nolan says her eventual decision to drop out was "quite shocking". Her surprise was compounded, she adds, by the fact that she had "already sort of done the 'leaving childhood' phase of life". I ask if anyone in Trinity could have convinced her to stay, and Nolan points out that lecturers often fail to consider the monumental shift in learning style that characterises transitioning from secondary school to college.
She would have felt less overwhelmed had she known that many of her classmates were in the same boat, struggling to adapt to the academic standards of third-level, Nolan tells me. Simultaneously, she feels that a lack of clarity surrounding support systems within Trinity led her to believe that no one in College could offer the academic guidance she desperately needed. "To this day I still don't know who I should've talked to … I felt that I couldn't say it to anyone, that it would look bad or make them think I was stupid."
Since withdrawing from Trinity, Nolan has become a successful freelance journalist and recently penned her first novel. I ask if a university degree would have helped her creative process. She says that "for the book I've just finished writing, I think, if anything, it would have suffered a bit if I had been in an academic mindset when I started. It sort of necessitated a lot of ambling about and not really doing something in a directed way".
But Nolan also says she regrets not having read more widely and critically. "The way I read things is quite haphazard. I write book reviews sometimes, and I wouldn't mind having access to more critical theory. I wouldn't say that a university education would have been a hindrance to me, but nor do I really feel that I need it at this stage."
Perhaps more than any other environment, college offers students the opportunity to truly reflect upon their future aims and aspirations. Many incoming freshers may feel unsure about their choice of course, overwhelmed by the academic aspect of university and intimidated in their efforts to navigate an entirely new social landscape. I'm keen to find out if Nolan, who clearly felt these emotions acutely, has any words of wisdom for students.
"At that age", she says, "it seemed to me that everything had to be done in a really precise time frame. I was always looking at college as an achievement. It's kind of mad thinking that I never thought, 'what do I actually want from a degree?'". Although her departure from Trinity meant that Nolan spent her early 20s moving between a range of temporary jobs, her hard-won literary success should strike a reassuring chord for students.