With more than 20 years of experience in the TV and film industries, horror writer Stephen Cleary is a veteran in the game. From screenwriting to directing, Cleary's talent has always shone through in his work. As well as being directly involved in films that have won awards at the Sundance Film Festival, the critically acclaimed writer was lead consultant on the Emmy Award-winning documentary What happened, Miss Simone? (2015).
Cleary's love for writing began in his youth, and from an early age he was fascinated by horror. Speaking to The University Times, Cleary explains: "Horror deals with things which we can't quite define." Cleary ascribes an authentically cathartic element to the genre: "We like to frighten ourselves because we use that as a way of making our world safe. Horror is eternal." The screenwriter and director believes that horror allows us to "conquer our fears for a while but after a few hours those irrational fears start to surface again".
Come the end of October, Cleary will be running a horror-writing workshop. Cleary's workshop is intended to help "people understand the technical aspects of horror writing". Horror writing is all about "mining your own fears and complexes" and "the trick" to writing powerful horror is, in Cleary's opinion, "to have really fascinating characters". He says that "horror is more complex than people think". He elaborates: "Carrie, for example, is really a coming of age story about unleashing the power of teenage sexuality."
ADVERTISEMENT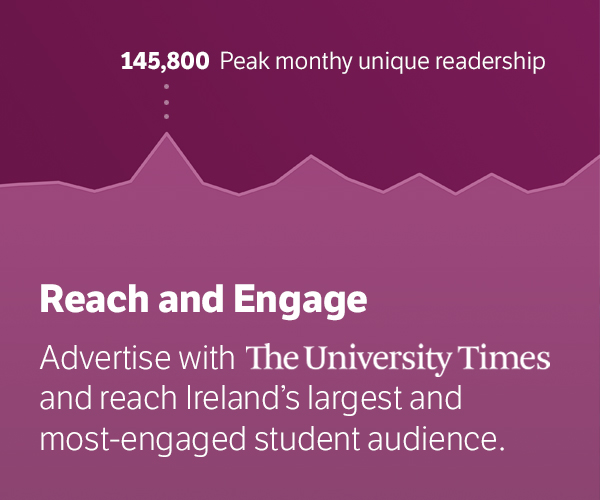 Despite having worked in a wide array of different genres, Cleary concedes that some genres come easier to him than others. He suggests that "the genre which is hardest to work in is romantic comedy". Cleary's comment is twofold: "Firstly, comedy is very difficult as it's quite technical and, secondly, it's tired as a genre. It's hard to avoid falling into old patterns of storytelling." Cleary finds horror more exciting because "everybody has a different idea of what horrifies them" and "there's something about horror which keeps generating fresh ideas in people's minds in a way that other genres can't".
Cleary has been fortunate to work with big Hollywood stars like Willem Dafoe and Nina Simone throughout his career. Cleary worked with Dafoe on The Hunter and describes him as "lovely" and "a really serious, hard-working person" while he describes Simone as "the most instinctively brilliant" person he has ever met. Cleary notes that, as a writer, "you often go in with certain expectations" but once you meet these famous artists "you realise that there is very often a lot more to them".
But Cleary has also had some negative experiences while working with some celebrities. He gives the example of the band the Damned, who he describes as (excluding "Rat" the drummer) "a bunch of arseholes". Cleary explains: "I was trying to do something for their careers. I just found it really perplexing that people who wanted a career would behave like six-year-olds."
Cleary is optimistic for the future of filmmaking and urges young filmmakers to pursue their dreams and immerse themselves in the culture. His message is simple yet powerful. He advises young filmmakers to "read a script a week", as there's "no better training". He summarises: "Don't become a disciple of anybody. Don't listen to anybody who tells you they have a secret. That's nonsense. There's not one person who has a secret."