Walking into Jewels and Gems, jewellery and lifestyle shop on St Andrew's St, I am thrown into a state of sheer delight. The store is lined with glass cabinets, each one absolutely full to the brim with glittering crystals, gemstones and pieces of jewellery. Plastic greenery hangs from the ceiling, dripping over the tops of jewellery displays.
The shop smells like incense, and immediately I feel like I'm in a wellness and spirituality shop. For me, Jewels and Gems is a haven. Even if I'm too broke to buy new jewellery, just being in the shop is exciting. Looking around, I feel as though I could spend hours investigating each shelf, picking out my favourite moonstone ring, and then my favourite amethyst necklace, and so on and so forth.
The owner of the shop, Sylvana Belsic, was born and raised in Paris. Speaking to The University Times, Belsic explains how her continental attitude and keen aesthetic eye drove her to jewellery curation: "I spent my first 20 years in Paris, and in France we've got this big thing about how you look. Jewellery is super important for us. Since a young age, you're supposed to look your best and that's part of the mindset."
ADVERTISEMENT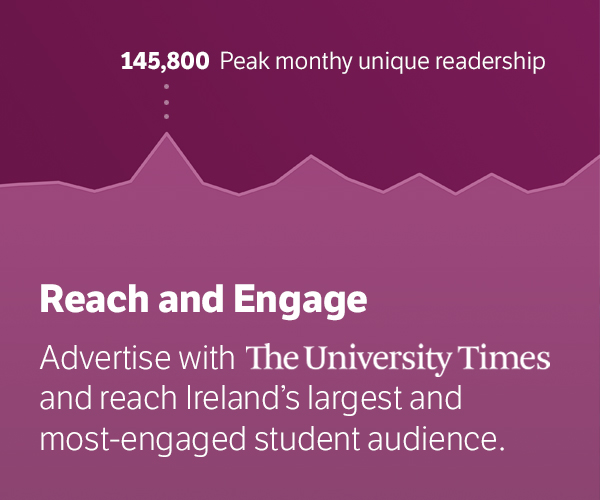 Jewellery is, of course, designed to be visually attractive, and Belsic's store is packed with stunning pieces. However, the jeweller stresses that, for her, the pieces she sells are not only valuable in terms of their visual beauty.
"Gemstones and crystals have always been very strong in my home. It's a big thing in France. We call it 'little therapy', it's a word that basically means that crystals can have healing properties, that there is much more to them than just their looks. It's full of good, positive energies", Belsic says.
When I first came across Jewels and Gems last year, I was delighted to see that everything in the shop was made from high-quality materials. Every shelf has a handwritten sign that reads, "everything we sell is Sterling Silver". When I noticed the price tags attached to the jewellery in the shop, I was, to put it bluntly, absolutely floored. I sincerely couldn't believe my eyes: a significant portion of the pieces on sale were under €30. In that moment, I entered into a state of giddiness, and since then, every time I've decided I deserve a sparkly treat, I have shopped exclusively at Jewels and Gems.
Belsic laughs when I ask her how she keeps her prices so low. "You're not the first person to ask me this", she says. "This business was started about a year and a half ago. We are new in the area and the jewellery shops around here would be all very well-established. So, in order to get started, I try to keep my prices as competitive as I can, as affordable as I can, in order to try to get myself new customers."
Though I have been shopping in Jewels and Gems regularly for over a year now, I still can't quite believe just how competitive Belsic's prices are. For example, I recently bought a sterling silver, gold-plated opal ring in the store for €27. She informs me that these prices probably won't stay so unbelievably low forever: "I feel like right now, it's just been working wonders for us, and I absolutely am delighted to be honest, but that doesn't necessarily mean it's going to stay like that forever."
If you have a penchant for all things decorative, colourful and sparkly, I urge you to head down to Jewels and Gems. Even if the first few weeks of college have drained your bank account, pop into the shop to feast your eyes on an abundant assortment of shimmering, sumptuous treasures.