Provost Patrick Prendergast has warned that higher education could become a "crisis issue" if the government fails to invest in the sector soon, arguing that loans schemes "should be investigated further" as universities battle intractable financial problems.
In an interview with The University Times today, Prendergast said he sees "a loans scheme, something that was proposed in the Cassells report, as something that should be investigated further". However, he said that "I'm not advocating loans. I think that a system that has a mixture of public and private funding is the best".
Yesterday, Education Minister Joe McHugh ruled out a loans scheme, and pledged not to increase university fees for five years, in an interview with the Sunday Independent.
ADVERTISEMENT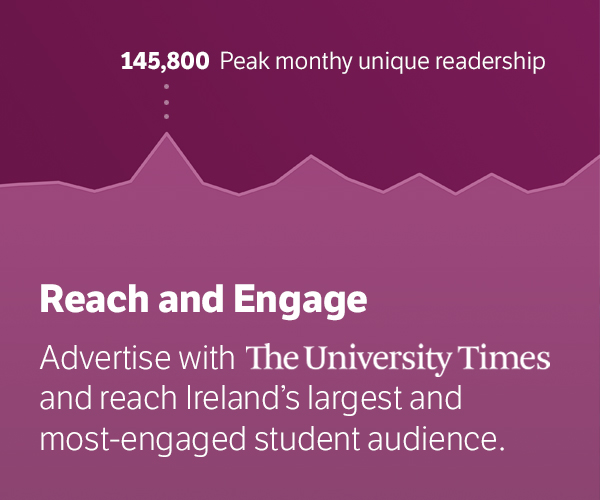 Today, Prendergast urged McHugh to consider the future of higher education when promising to keep the student contribution steady. The Provost said the Minister's pledge amounts to a fee reduction when inflation is factored in: "Make statements like that by all means, but do so in the wider context of how the system will be funded."
He said that those opposed to an income-contingent loans scheme must "say how higher education can be funded if not with a loans system. And even as things stand at the moment, students are taking out loans to pay fees and accommodation costs. So it's not like we don't have loans as part of the mix already – we do".
He added: "If we don't think about education, education's going to be up there among one of the other crisis issues very soon too."
The Provost said McHugh's comments about university autonomy – the Minister said that the solution to universities' funding problems will come not from the taxpayer but from within the institutes themselves – "could be important".
"It'd be interesting to have that teased out some more to find out what he means by that", the Provost said.
"The best universities in the world are the ones that are most autonomous and able to make their own decisions", he said. "University autonomy is not some holy grail in itself – it's only important in the sense that it allows excellence to be achieved."
Today, the Irish Universities Association (IUA) responded to McHugh's interview with the Sunday Independent, arguing that his promise not to increase fees beyond €3,000 "tells us what the Minister will not do".
"We now need to hear what he and Fine Gael will do to solve the long-accepted funding crisis", the IUA said in a statement.
The Provost said that the IUA is "dead right" to demand a €117-million funding increase for higher education in the next government budget – a figure the IUA says would "signal a real intent to remedy the decade-long funding crisis".
"There's more young people coming on stream every year looking for higher education", Prendergast said. "So we're either going to have to fund that privately, with individuals paying higher fees, or funded publicly through funding from the state. If there are other ways that the Minister has in mind, let's talk about what they are."