Never before have hair accessories been as popular as they are right now. It began a few years ago with with brightly colored scrunchies, a trend that progressed to the adorning of the head with ornate clips. Now, the hair accessory of choice is the silk scarf, and it's a trend that's hit Trinity – hard.
It's easy to see why. Silk scarves have the ability turn an outfit from plain to eye-catching with a quick pull and tie of the glossy material.
Though the silk scarf might initially evoke thoughts of old ladies wrapped up on rainy days, if you take a quick look around the Arts Block you'll see that the silk scarf is, in fact, a thoroughly versatile accessory. To achieve a laid-back look, many opt to pair the silk scarf with a low ponytail or bun, leaving a few loose strands pulled out for those extra effortlessly cool vibes.
ADVERTISEMENT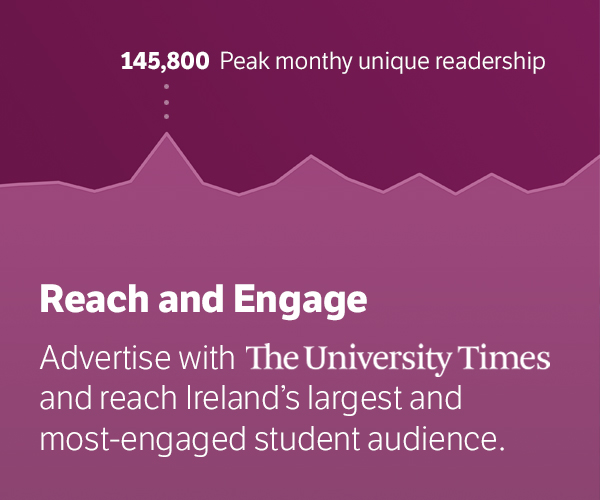 For a more daring look, take a square scarf, fold it in half diagonally and tie it at the back of your head, forming a triangle shape. This way of wearing the scarf brings two things to mind: the stereotype of a peasant woman, and the Olsen twins circa 1999. Some might find these comparisons insulting but with the recent popularity of the peasant look and the long-lasting popularity of 1990s style, if you are ever compared to a peasant lady or Mary-Kate/Ashley while wearing a silk scarf on your head, take it as a compliment – you are bang on trend!
While most Trinity students have only recently embraced the accessory, the silk scarf has been around for centuries. The most famous of all silk scarves is, of course, the Hermès scarf. Founded in 1837, the French luxury house Hermès began as a bridle and harness company for horses before branching out into luxury handbags and other accessories.
The scarf made its debut in 1937. The design of the very first scarf was based on a woodblock drawing by Robert Dumas, a member of the Hermès family. It was made with imported Chinese silk, which made the scarf twice as strong as any other scarves available at the time. The 35 inch square silk twill Hermès scarf was born and was an immediate hit.
Today, the scarf has been printed in some 900 designs, with each prototype requiring nine months of development. Due to their large demand and timeless nature, it is safe to say that the Hermès silk scarf is among the most collectible fashion items in the world. Silk scarves are also popular with other designers like JW Anderson and Max Mara. Both designers used silk scarves with signature prints and monogramming in their Spring Summer 2019 shows, indicating the accessory's recent renaissance.
While you might not find too many designer silk scarves in your local vintage shop, vintage shops are full of cheap silk scarves, often in a variety of colours and patterns. The one-size fits all nature of scarves also allows for endless options. Most vintage shops tend to have a basket full of them, so get digging.
As we head into the winter months, the less fashion-forward will be pulling out their woolly scarves. But don't be fooled – in Trinity, the best way to wear a scarf is on your head.