A number of third-level stakeholders have expressed disappointment over Budget 2021, which was announced earlier today.
Some €3.3 billion was allocated to the Department of Further and Higher Education under Budget 2021 – up from €2.8 billion last year – which includes a €50 million fund to assist third-level students experiencing financial hardship as a result of the coronavirus pandemic.
Speaking to The University Times, Lorna Fitzpatrick, president of the Union of Students in Ireland (USI), said that the budget "goes some way to acknowledging the impact of COVID-19, and the financial situation that students and their families are in now, but it doesn't recognise the longer-term financial pressures that students face".
ADVERTISEMENT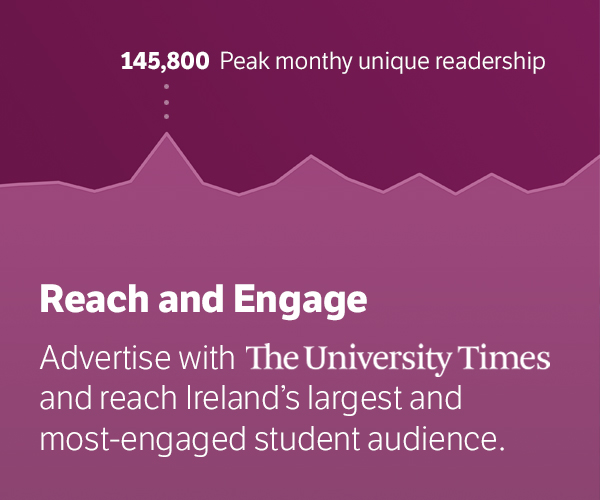 Fitzpatrick expressed disappointment that the government had ignored calls made by USI in its pre-budget submission to reduce the student contribution charge. USI had called for a €500 reduction in the student contribution fee – totaling a €39.3 million investment – with an eye to incrementally abolishing the fee.
Fitzpatrick said that USI was "disappointed" that the government had not heeded these calls "because it would have been a commitment from government to recognise the underlying problem which is that students are paying the highest fees in the EU".
She added that "systemic barriers preventing students from accessing higher education" would not be sufficiently addressed by "a once-off funding package".
"They need to be addressed through continuous financial support", she said.
Fitzpatrick welcomed the recognition of the financial hardship facing postgraduate students. The budget includes an increase of the SUSI postgraduate payment from €2,000 to €3,500, and the income threshold to qualify for the postgraduate grant has also been changed, rising from €31,500 to €54,240.
On this point, however, she again said that "longer term issues" had not been addressed in the budget, "in terms of precarious positions for postgrads but also the stipend rates".
The Irish Universities Association (IUA) has also expressed discontent with the budget, describing it as "a missed opportunity for real change".
In a press statement, Jim Miley, director general of IUA, said: "The universities have clearly shown their capacity to support society during the Covid crisis. They are equally eager to support the National Recovery and the investment measures we proposed would have enabled this to a great extent."
The IUA's pre-budget submission for a €160 million euro investment for a green campus infrastructure, which would be used for projects such as retrofitting older campus buildings, appears to have been ignored by government, as were its calls for a "programme to support investment in research infrastructure and technology".
"We are fully cognisant of the enormous challenges facing government but we believe that the right investments now in our university system will be a key catalyst to drive the recovery", Miley added.
"Ireland can only make a successful recovery if we invest now in our talent and innovation capacity."
In a press statement, Joan Donegan, general secretary of the Irish Federation of University Teachers (IFUT), said that "after a decade of neglect, the sector must be included centreally in the government's Recovery Fund next year to allow a return to sustainable education".
"We must, for example, address the continued underfunding of research, exacerbated by the impact of Covid-19 and on reversing lay-offs of many temporary and precariously employed lecturing and tutorial staff in recent months."
"The reduction announced in the pupil:teacher ratio in national schools must be mirrored by recruitment of additional lecturers in higher education", Donegan added.