Chaos and unanswered questions have overshadowed this year's Graduate Students' Union (GSU) class representative elections, with the validity of the process in doubt after students discovered that anyone could vote – as many times as they liked – in any class election if they had that class's specific voting link.
A picture has emerged of a disjointed class representative election with seemingly little central power being exerted over each vote and a voting system that allowed students to effortlessly skew elections if they wished to.
In most cases, it seems the GSU sent links leading to each individual class representative election to each School, which was then meant to distribute the links to each class. However, the voting system used – called Qualtrics – allowed students who had access to a link to vote anonymously in the elections as many times as they wished.
ADVERTISEMENT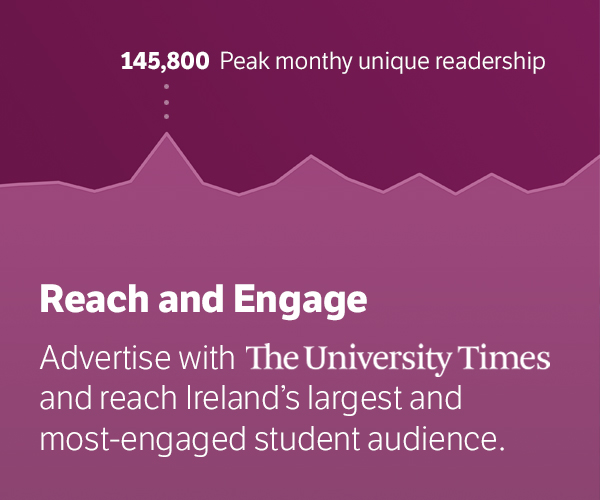 In an email statement to The University Times, GSU President Gisèle Scanlon said that the union's goal had been to "ensure that votes would happen, and that the secrecy of the ballot would be protected".
A "security gap" had been found, Scanlon said, and the union was now "going to adapt the system so that we adapt verification processes and the secrecy of the ballot". The union will be "sending out new links with that in mind. That means that there will be a slight delay now of a few days whilst we address this", she added.
The statement did not address a number of other questions regarding the elections, and the GSU has since refused to clarify the statement or answer basic questions about the running of the election.
It is unclear, for example, when the elections were meant to take place and whether the Qualitrics system was used across the board.
A number of postgraduates confirmed to this newspaper that they had not received communications directly from the GSU about the elections since close to a month ago, and one student studying for a master's degree in biomedical engineering said that their class representative elections had taken place over a video call.
In an email sent out to all postgraduate students on October 5th, the GSU said that elections for students doing a master's degree would take place from October 20th to 23rd.
This clashes with emails sent to the Business School by Scanlon and circulated to students, seen by The University Times, that indicate elections for some master's degree classes would take place from October 20th to 25th in one case, and October 23rd to October 30th in another. Another email, seen by this newspaper, to the School of Linguistics, Speech and Communication Sciences from the GSU President said that elections would start on October 30th.
The GSU constitution states that elections by ballot must use the senatorial proportional representation. The voting system used this year did not facilitate this.
Scanlon was asked to comment a number of times over text, on the phone and in person, but refused to answer basic questions about the elections or clarify a statement she had sent to The University Times on Wednesday.
In response to this newspaper's final request for comment on the GSU elections today, Scanlon replied: "Kindly also investigate Google's spam concern surrounding the SU elections."
Speaking to The University Times, Trinity College Dublin Students' Union Education Officer Megan O'Connor said: "I'm not sure what 'Google's spam concern' the GSU is referring to. We encountered a slight delay in circulating emails to the registered constituents when voting opened as we exceeded the number of emails Gmail allows to be sent in a given time period due to the large number of students voting in these elections, but this was quickly resolved."
"This was resolved by using an IT services-approved email on their staff outlook server which does not carry the same limits and was whitelisted by the college."
"It was rectified within the space of a couple of hours, and all links were correctly circulated to all registered constituents. The voting period was then extended from Friday evening to noon on Monday to make up for the delay."
"It was confirmed with IT services that all emails were sent and none went to students' spam folders."
"Overall, we are very proud of how our elections were run. They were just as secure as our paper-based elections, open to all registered students in the college, and we were able to abide by all the election rules as set out in our constitution."
"From a governance standpoint, our move to online voting was seamless."
Colin Wilt, the union's Oversight Officer, was contacted twice on Facebook and once over email, but could not be reached. Dáire Tully, chair of the GSU, was also contacted over Facebook, but again could not be reached.
---
Aoife Kearins and Molly Furey also contributed reporting to this piece.