Over the years, Prof Sarah Alyn-Stacey has achieved notoriety for her frankness about decisions that she disagrees with: Google her and a slew of bylines in national newspapers appear alongside articles and letters lambasting changes made by the powers that be in College.
A woman with both extensive academic and governing experience in a host of prestigious universities, Alyn-Stacey is one of four strong contenders for the position of provost. Currently, she has positions on the College Board, University Council and the Finance Committee – three of the most influential groups in Trinity.
Beginning her academic career as an undergraduate student in the University of Hull, Alyn-Stacey achieved a first-class degree in French and Italian, followed by a PhD. She held various positions in the Sorbonne, St. Andrew's and the University of Wales, Swansea, until she was given a permanent lectureship in the French Department of Trinity in 1996. In 1999, she founded the Centre for Medieval and Renaissance Studies in Trinity, and was made a Fellow in 2004.
ADVERTISEMENT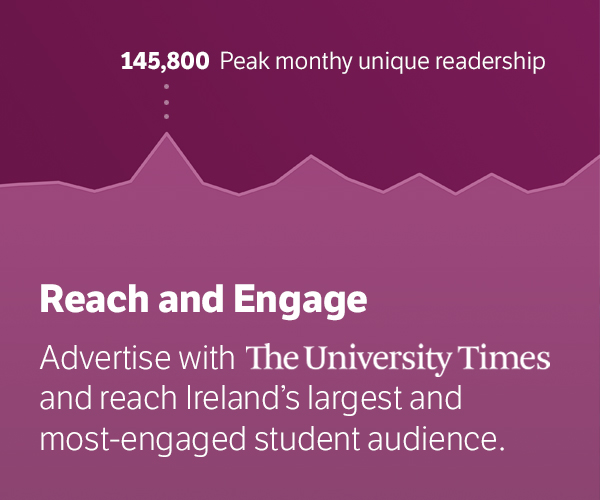 She described herself, albeit laughingly, as "extremely conservative" in an interview with this newspaper in 2018. Jeremy J Piggott, an assistant professor in Trinity's Zoology department, believes if she were to become provost, she would bring back more traditional approaches to management and seek to boost Trinity's prestige.
"If elected Provost, I believe she will seek to resist and reverse managerialism and corporatisation within College whilst addressing the considerable administrative loads, lack of promotion and a budgeting model that starves certain disciplines", says Piggott.
"I believe her Provostship would be underpinned by the aspiration that College become a worthy equal again of its sister universities, Oxford and Cambridge".
Prof Sarah Alyn-Stacey has achieved something of notoriety for her frankness about decisions with which she disagrees
This conservatism is underpinned by a distaste for College's shift to a more corporate model in recent years, and a perceived shift away from collegiality, open discussion and academia. At heart, Alyn-Stacey's priority has been a desire to protect these tenets of the university, and ensure staff and students are protected from the fallout of change.
However, what many also note about Alyn-Stacey is her gentle demeanour. Speaking to The University Times in 2018, a former student of Alyn-Stacey's, Ines Pandzic, had only kind words to say about her: "In person, she is warm, approachable, and genuine, and I find it funny that at first I thought she would be everything but that."
"Dr Alyn-Stacey lives and breathes her subject", Pandzic said. "For me, a young student on the frontier of adulthood, there was nothing more inspiring than having such a professor as an example of where hard work, persistence and passion can lead you."
So there's more to Alyn-Stacey than resistance to change. In fact, she has gone so far as to join students in blasting College commercialism during the Take Back Trinity protests in 2018. She wrote a letter to the Irish Times that accused third-level education of becoming "tainted by managerialism" and "increasingly corporate".
"It began under the last Provost, in the early 2000s", she subsequently told The University Times. "What I saw happening was a shift in attitudes. The concept of collegiality began to erode and there was an officiousness and a managerial style that crept in, which doesn't suit the university model as it mitigates against collegiality. Some of that came from the culture that crept into Ireland at the time. I think it was part of the zeitgeist."
That's the Alyn-Stacey paradox: she is simultaneously the loudest voice in a controversy, and one of Trinity's kindest and most accommodating educators. According to Pandzic, "I came to her office outside of her office hours, reluctantly knocked on the door, and she received me straight away. I voiced my concerns over a module that she taught, and what I got as her response were the kindest words of encouragement and understanding. I realised she was someone who truly cared about her students and she only confirmed it in the years that followed".
I believe her Provostship would be underpinned by the aspiration that College become a worthy equal again of its sister universities, Oxford and Cambridge
Indeed, in a race where students are seldom top of anyone's agenda, Alyn-Stacey's track record with undergraduates could be a unique selling point – or at least one of several unique selling points.
Paul Horan, an assistant professor in the School of Nursing and Midwifery, says she is "dynamic". He has worked with Alyn-Stacey on a number of occasions, and says she "makes an excellent candidate" for the role. "She's got a lot to bring to the table", he said.
Horan acknowledged that Alyn-Stacey has been "very vocal around a lot of College administration and governance issues". But despite her reputation for outspokenness, Horan described Alyn-Stacey's candidature as "a surprise, but not a negative one".
"As someone who teaches nurses, I think it's fantastic that four women are running for the role this year", he said. "[The candidates] are very brave to even consider the role of Provost in these very challenging times."
She was one of the few Fellows who responded to proposals for a new College Board that would have ultimately resulted in a net reduction of 18 elected members. Economist and former Pro-Chancellor of Trinity College Dr Sean Barrett commended her for this: "I support Dr Alyn Stacey as the leading pro-democracy candidate in the election of
Provost".
Barrett also notes that she opposed proposals to reform the Higher Education Authority Act. These proposals, he said, were "attacking the autonomy of Irish universities and TCD in particular". He said that "the Fellows, the majority of the body corporate of Provost, Fellows and Scholars, did not respond to the Department's proposals", but Alyn-Stacey did.
Although well-travelled, it's fair to say that Alyn-Stacey is by now one of Trinity's veteran academics. However, her passion for campaigning has evidently never been stronger. Over the years she has written for national newspapers to criticise proposals and motions that will affect Trinity. Next year's campaign will likely see more of this passion and railing against potential damages to the collegial nature of Trinity.