As 2020 draws to a close, The University Times reflects on a year that has been defined by something few could have predicted this time last year: a pandemic. Nearly every article this newspaper has published – as is the case across the media landscape – has been in some way coloured by the virus, which continues to set the agenda every week and has given birth to that omnipresent phrase, the "new normal".
Many of our most-read stories have therefore been centred around the coronavirus and the implications it has had on the lives of students, upending how they go to class, how they socialise and even how they do exams. But other controversies – such as the resignation of the former deputy president of the Union of Students in Ireland (USI) Michelle Byrne and decision of the College Historical Society (the Hist) to rescind an invitation to Richard Dawkins – also grabbed readers attention, as well as the TV sensation that was Normal People. And, as always, our readers gravitated towards the Trinity Twenty, now a staple of our end-of-year round up.
The University Times has gone from strength to strength, even as it grappled with a raging pandemic gripping the nation. The coronavirus forced the paper to shift online – our last print issue of the 2019/20 academic year came out in March, with the intention of returning when the coronavirus allowed. Unfortunately, that has taken longer than first expected, but while the presses have stopped for now, the paper has continued to do its utmost to bring out the kind of in-depth and astute journalism it prides itself on, and in April, the paper was awarded Student Media Outlet of the Year and then-Editor Donal MacNamee was awarded Outstanding Contribution to Student Media at the USI Student Achievement Awards.
ADVERTISEMENT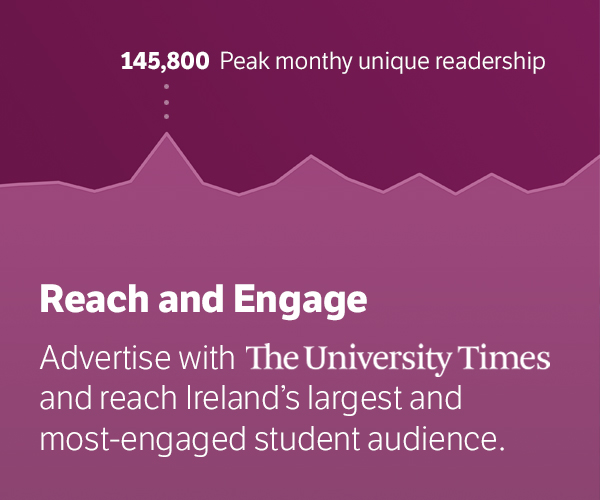 In no particular order, here are the 15 stories that best struck a chord with our readers and got you all clicking.
Alongside "coronavirus", "cocooning" and "social distancing", Trinity students had another new phrase to add to their vocabulary this year: "no detriment". A petition launched in late March urged College to adopt the policy, which would have guaranteed that students who got over 40 would not have their overall mark for the year brought down by summer exams. Upwards of 2,300 students signed the petition, which Trinity ultimately rejected, since College "does not have a past performance mark in all cases", and because of the "wide disparity" in the number of credits students on different courses have completed before their summer assessments. However, University Council agreed to a host of measures to ensure students' grades weren't adversely affected by the pandemic. The six measures included allowing students to resit modules even if they passed them or to retrospectively defer assessments if they felt their performance had been affected by the circumstances. It wasn't exactly what the petition asked for, but College's alternative proved palatable for most.
On the morning of March 12th, Trinity was aflutter with rumours about a College-wide shutdown to curb the spread of the coronavirus. Schools and universities in Ireland had yet to close, but that morning everyone heard from someone who heard from someone that Trinity was shutting its doors. We got clarity at lunchtime, with an email signed by Provost Patrick Prendergast saying that students who are not residents would no longer have access to the campus until March 29th. A fortnight-long closure seems nominal now, but by this point no other institutions had taken such a step – and indeed, it transpired the next day that College staff had written to Prendergast urging him to "take a lead" and shut Trinity's doors to curb the rapidly-spreading virus.
After lectures moved online and College was shut, Irish students living in Trinity residences – on campus, Halls and College's leased accommodation in Binary Hub and Kavanagh Court – were given just one day's notice to vacate their accommodation. International students were given a mere 48 hours' notice, The order, naturally, was met with severe backlash, including from high-profile figures such as Sinn Féin housing spokesperson Eoin Ó Broin. College then appeared to directly contradict itself by clarifying that any resident of Trinity accommodation with immunocompromised relatives would not be required to leave their accommodation, and residents of Kavanagh Court and Binary Hub weren't required to leave – College was only giving "strong advice". The situation rapidly turned from what seemed like an inconsiderate move to a case of Trinity vagueness, during which time the government was legislating to temporarily ban evictions to protect renters.
Readers of The University Times fawned over Normal People this year – two of our most-read articles concern Sally Rooney's Trinity-based novel, which was adapted for television this year. For College students, the appeal was obvious: everyone was longing to be back on campus. But the success of the series went much deeper than aesthetics. Normal People was uncomfortably close to the truths of growing up and leaving for college in Ireland. Aoife Kearins's piece on the relationship between the series and her own waning Sligo accent was among our most popular pieces this year. Everyone had a take on Normal People, she wrote, but "since I grew up in Sligo and now study at Trinity, I am obviously the only person in the whole world allowed to have opinions on this matter". Perhaps it was the fact that the series dropped when many of us were spending unhealthy amounts of time in our childhood bedrooms, but Kearins's musings on Normal People and identity had an impact on many.
The tenure of Michelle Byrne, the former deputy president of USI ended prematurely earlier this year, after a recording was published of her agreeing to pass on names of right-wing students, to be placed on a "watch list", to a shadowy figure on the other end of the phone. The recording was published when right-wing student publication the Burkean revealed that it had posed as an antifacist group to conduct "long term investigative work into antifascism in Ireland". Byrne – the second most senior officer in USI, which represents around 374,000 students on the island of Ireland – handed in her resignation to USI president Lorna Fitzpatrick, with the union issuing a statement saying that Byrne "showed a willingness to engage in activities which fall far short of the standards of probity and transparency members expect from USI officers".
Trinity's mammoth debating societies usually make their way into national headlines at least once every 12 months, and even with a pandemic, this year was no exception. In September, the Hist rescinded its invitation to author and academic Richard Dawkins to speak to the society. Dawkins, an outspoken atheist, is known for his controversial criticisms of religion, once remarking that Islam is "the greatest force for evil in the world today". Hist auditor Bríd O'Donnell wrote on Instagram that this wasn't something she was aware of when she followed up on her predecessor's invitation to Dawkins. This story made it, literally, to the other side of the earth, with Sky News Australia running a blistering bulletin on the story. O'Donnell's remark that "we value our members' comfort above all else" was particularly targeted on social media.
One sentiment that stood out over the course of the pandemic was the importance of kindness. People checked in on elderly neighbours, reached out to old friends and generally looked out for one another. And yet, our readers are still as eager as ever to see Trinity's big names get roasted. From veteran hacks in Trinity College Dublin Students' Union (TCDSU) to indie garage bands, no one was safe from the Trinity Twenty machine. Even our own editor made the list – which totally makes it okay, right?
The other Normal People piece which made our most-read articles of the year was Susie Crawford's all-access exploration of the filming process. The week before the series premiered, The University Times treated readers to a look at what went on behind the scenes of the TV series that had everyone – as Joe Duffy can attest to – talking. Actors Paul Mescal and Daisy Edgar-Jones were evidently "at the centre of this universe", with crew having responsibilities such as ensuring that Edgar-Jones never got sunburnt or shaving Mescal's face on set to prevent continuity errors. And certainly, those two were the takeaway names from the fervour surrounding the series – but our behind-the-scenes piece was a reminder that shows like this require a lot of talented people.
Minister for Higher Education Simon Harris's foray into the third-level sector first hit the pages of The University Times on June 27th, marking the beginning of what has been a bumpy road for the former minister for health. The creation of the Department of Higher Education came after years of cuts and angry outbursts from third-level's major stakeholders, frustrated by perceived inaction on the part of the government. The pandemic has proven a massive challenge for universities, as students and staff alike deal with adapting to online learning. Despite initial optimism about the possibility of in-person teaching over the summer, rising cases have forced most classes online. Still, the minister continues to push for more in-person teaching. It has so far, however, been a losing battle. The funding crisis continues to plague the sector as well. Many of the challenges flagged when Harris took over in the summer persist and he will likely have to deal with them throughout 2021.
Gary Gannon, a TD for the Social Democrats, struck a chord with many of our readers in his op-ed about the harsh realities for working-class students doing the leaving certificate and how it makes them feel that not getting into college is their fault. In his words, "300 points in one school is very equal to 600 points in another". He argued that the government needed to dismantle the inequalities in the education system, and dismissed the idea that the leaving certificate was a meritocracy: "The Feeder Schools list highlights what a massive fraud this is every year". Responsibility for making colleges more diverse, he argued, should not fall at the door of access programmes alone. The government must also play a significant role.
In the A Drummer in Dublin podcast in October, Dublin drummer and musician Emmanuel "Smiley" Osungboun made comments that sparked a Twitter storm about attitudes towards women in the Irish music scene. Osungboun said that he simplified arrangements for female musicians, making them more "A-B-C". The comments were shocking, but Trinity musicians speaking to this newspaper – while disturbed by what the drummer said – were largely unsurprised. Banríon frontwoman and Trinity student Róisín Ní Haicéid told The University Times that the comments "just elicited a massive eye roll", adding: "In part, I was almost glad that that was recorded because we all know that perception is prevalent within the scene so they all just ratted on themselves."
Readers love a good old-fashioned Trinity spat, and this year was no exception. College's initial decision to deprive Dublin-based Scholars of free accommodation fits the bill as well as any other bust up between Trinity and its students. Scholars are entitled to free accommodation, as well as free fees and dining rights in Commons, and hearing that they might miss out on one of these privileges did not go down well with them to say the least. They argued en masse that it constituted a breach of the statutes. In the end, Provost Patrick Prendergast backed down, instead merely asking Scholars to forfeit their right to free accommodation "in the interest of the overall community". Like so many Trinity scandals, the accommodation fiasco proved itself to be a storm in a teacup – but a captivating storm nonetheless.
Our readers – like everyone across the country – were keen to hear some good news every once in a while this year. So when the World Health Organisation said that former Trinity student Prof Adrian Hill and his team of researchers in Oxford University were leading candidates to be the creators of the first coronavirus vaccine, people were understandably excited. Half a year later, their drug is one of the best known in the world, the Oxford/AstraZeneca coronavirus vaccine, and many of our readers may well be reaping the rewards of Hill and his team's hard work. Meanwhile, the Daily Mail reports that Hill himself is set to make millions of pounds from the jab. Good news all round.
Prospective Irish students heading to the UK for university and vice versa could breathe a sigh of relief this summer, when the Department of Education confirmed to this newspaper that existing fee arrangements will be maintained for Irish students enrolling in UK universities in 2021/22. Brexit and the pandemic will likely prove to be the two most significant happenings this year and students are already feeling the effects. The UK government, for example, pulled its universities out of the Erasmus programme – although students in Northern Ireland will still be able to go to avail of the programme through the Republic of Ireland's government. After 2022, however, it is likely things will get stickier for students. The University Times will continue to watch this space.
To finish, a story The University Times broke in late January. Academics had waited with bated breath for Trinity's new strategic plan – its map for the next five years – and the document was filled with surprises. Postgraduates were at the forefront of the plan, with College planning to make postgraduates 32 per cent of Trinity's student profile, as well as adding a new suite of postgraduate taught modules across schools and faculties. Trinity also said that it planned to continue with its massive capital investments – such as Trinity East and the E3 Learning Foundry. College also plans to reduce its off-bemoaned student–staff ratio, costing a possible €29 million. Like so many students, College started 2020 with high hopes. It is yet to be seen what the effect of the coronavirus will be on these grand plans.