Higher Education Minister Simon Harris has confirmed that the thousands of extra college places introduced this year because of the pandemic are here to stay.
Harris will also introduce 2,000 additional higher education places this year "to deal with the demographic pressures" that the sector is currently facing.
In response to a question from Sinn Féin higher education spokesperson Rose Conway-Walsh, Harris said that the introduction of over 2,000 places last year was not just a "blip".
ADVERTISEMENT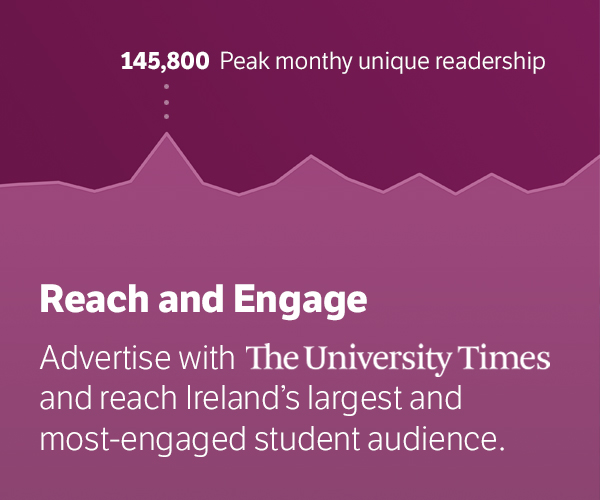 "We are expanding and growing the higher education sector at a rate at which we have never done before", he said. "Policy on the leaving certificate does, obviously, reside with the Minister for Education, but … my Department's role is to make sure we have as many places available for people as possible."
During the debate, Solidarity-People Before Profit TD Richard Boyd Barrett proposed allowing "open access for everybody to higher level and third level education", adding that the minister "should start now by establishing where the current cohort of leaving certificate students want to go".
"He should find out where they want to go and see how many places we have and then work out how many additional places would be needed to accommodate them in the courses of their choice."
Harris introduced the new places in the wake of an unprecedented leaving certificate, which saw students awarded places based on a set of predicted grades instead of sitting exams. As grades were expected to increase dramatically – and after errors in the calculated grades system caused thousands of students to get incorrect marks – the government was forced to expand the third-level sector.
The fate of this year's leaving certificate is still up in the air, with the government maintaining that it will go ahead in person. However, Minister for Education Norma Foley announced last week that students would not be returning to school and their classes would remain online until the end of January.
Foley had initially said that leaving certificate classes only would be returning to the classroom three days a week, but this was met with sharp criticism from teachers' unions.
Foley noted at the same announcement that leaving certificate exams were "successfully" run in November, "without a hitch, without a glitch".
In May, the government announced that the 2020 leaving certificate exams would not take place and that students would be given the option to receive calculated grades or sit their exams at a later date.
The calculated grades were awarded to students on the basis of a number of factors – such as class rankings, students' performance in previous assessments and other indicators.
Leaving certificate results shot up as a result under the new calculated grades system compared to the previous year.
Compulsory subjects all saw bumps in the number of highest grades awarded. In Irish, the the number of H1s this year went up from 6.1 per cent last year to 9.1 per cent. H1s in English increased from 3 per cent to 4.3 per cent, and H1s awarded in mathematics increased 2 per cent from 6.4 per cent to 8.4 per cent.
Due to a coding error, however, thousands of students were awarded incorrect grades, leading the government to offer students a place in a course they originally missed out on, if their new grades met the requirements for that course.
In a press statement at the time, Minister for Education Norma Foley said: "I want to say how sorry I am that this has happened. My immediate priority is to fix the errors and their consequences so that students get their correct grades."