Candidates in this year's Trinity College Dublin Students' Union (TCDSU) sabbatical elections will need to campaign to encourage voter registration, the chair of TCDSU council has said.
Campaigning and voting is set to take place entirely online this year due to the pandemic. Hustings organised by the union will take place virtually.
Speaking to The University Times, Chair of TCDSU Council Yannick Gloster said: "People need to get engaged a little bit more this year because they actually have to register to vote."
ADVERTISEMENT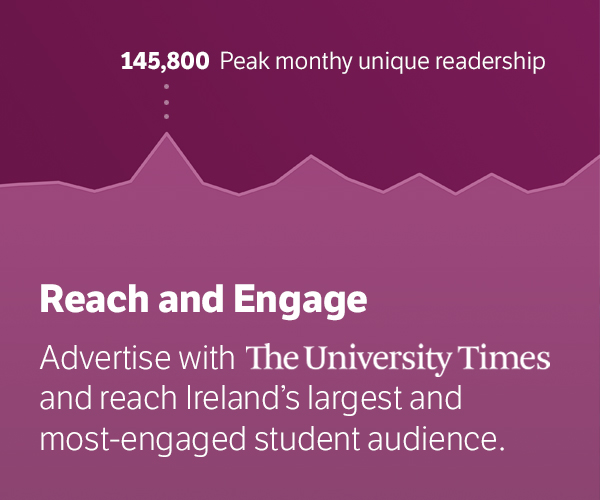 In previous years students did not have to register to vote.
Students do not need to re-register to vote if they registered for class representative elections or the TCDSU referendum held earlier this year. Gloster said that candidates should encourage those who have not yet registered to do so as part of their campaign.
Gloster added that as candidates "can't get votes if people aren't registered", encouraging registration "should be an important part of people's campaigns as well".
Dining Hall hustings, which usually take place on the first day of campaigning, will be held in a virtual format on March 1st.
Equality hustings will take place after TCDSU council on March 2nd, while Halls hustings hosted by Trinity JCR are planned for March 9th.
The election count will take place over a livestream and will feature "interviews with the candidates and that sort of thing to create a little bit of hype and engagement".
"Our goal obviously is engagement within the union and specifically on my side of things as chair of council, getting people's voices fairly heard is one of the most important aspects of what I'm trying to do", Gloster said.
TCDSU will be producing its own get-out-the-vote materials to encourage voter registration and participation across the student body.
"During the campaign period not only will we be giving the opportunity for the people running to be able to present themselves a little bit but also definitely pushing registering to vote."
Details of media hustings usually hosted by The University Times and Trinity News have yet to be announced.
Nominations for the six sabbatical officer positions will open on February 1st at 9am and will close on February 15th at 5pm. Candidates will subsequently be announced both on the steps of House Six and on TCDSU's social media accounts.
The official campaign period will begin on March 1st, with the 10-day election cycle seeing students elect a president, education officer, welfare and equality officer, communications and marketing officer, ents officer and the editor of The University Times.
In-person campaigning – normally a hallmark of the election period – will not be allowed this year due to the deteriorating situation regarding the coronavirus pandemic.