The role of Trinity College Dublin Students' Union (TCDSU) president is unique when compared with other sabbatical officers as the incumbent usually defines the role on their own terms. This year candidates will be defined by the ongoing coronavirus pandemic and its wide-reaching effects on students.
While it is usually the president who sets the tone of the whole union, a global pandemic leaves this year's presidential candidates responding to an unprecedented global emergency and its ramifications for the student body.
Unlike last year's election which saw sabbatical officers elected who did not know the changes they would have to face, this year's cohort of candidates will face an unprecedented online election defined largely by forces far removed from any candidates control.
ADVERTISEMENT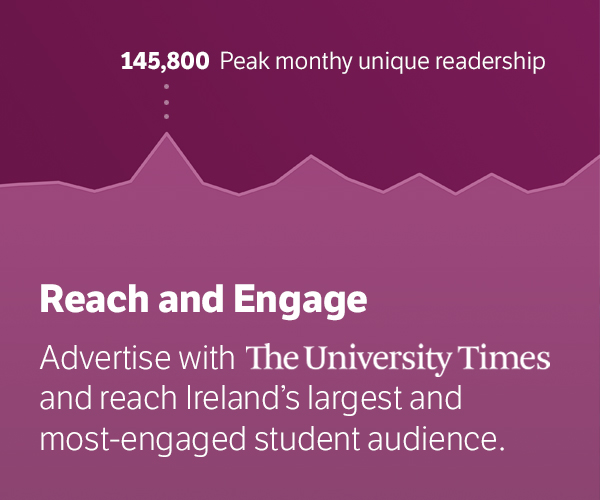 This does not mean that issues typical of TCDSU presidential elections such as student engagement, the role of TCDSU within student life and hot-button issues like accommodation and conditions for student nurses and midwives won't feature – indeed the three candidates Ben Cummins, Leah Keogh and Luke MacQuillan each offer different but not entirely diverse perspectives on these issues.
Cummins – a fourth-year BESS student – places particular emphasis on how the coronavirus has impacted the student experience and how this issue should be a priority for the incoming president.
Speaking to The University Times, he describes how the student body "especially first years have missed out on a hugely formative year in terms of… the friendships that you make, and the support networks that you form, and the opportunities that you have to get involved with clubs and societies and campaigns and stuff like that".
Keogh – a veteran of TCDSU and this year's welfare and equality officer – identifies the same issue while also focusing on continuing the projects she's already working on given "the constant turnover, that revolving door of sabbatical officers".
Issues Keogh has already worked on such as consent and sexual assault play a big role in her policies and she disclosed that she is currently "working closely with the consent intern to create an online module for consent that will be made available to all first years coming into Trinity, through Blackboard."
The outlier of the campaign, MacQuillan has never been involved in TCDSU throughout his time in Trinity and considers himself "a fresh face" in student politics. His pledge to make the union connect more with students however, will be very familiar to most students given it has been a recurring theme in TCDSU elections over the years.
Unlike candidates in previous years who lament student disengagement from the union as a symptom of the often political role it plays, MacQuillan does not shy away from the role TCDSU has in wider activism saying that his "first action would be dialogue between everyone, but if that fails we may have to take action like striking".
Each of the candidates broadly agree that additional supports are needed due to the coronavirus pandemic, with each offering slightly differing priorities. However, all three acknowledge the precariousness of the situation and the stark reality that no one has a realistic picture of what the next academic year will look like.
Cummins says the next president needs to be able to "lead through adversity and ambiguity", with Keogh citing her prior experience of dealing with the coronavirus by stating that she wants to "progress the plans that we're already working on" and MacQuillan specifically addresses problems experienced through online learning such as lecturers not indicating if lectures are live or recorded saying a "kind of half-in-half-out approach is very stressful for the student, as students don't know if they have to be there or not".
On the recurring question of whether the president should focus on national or local issues during their term, all candidates tack hard to the centre ground. Cummins thinks that the role of the president is a "dual role", while Keogh cites how TCDSU can work in tandem with the Union of Students in Ireland (USI) on national issues and MacQuillan focuses on local issues such as student spaces while citing wider issues such as accommodation.
Throughout the race each candidate is sure to try and stand out to the electorate, the key question at this moment is whether any of the three candidates will be able to differentiate themselves enough from the other two to capture voter interest.
Out of the three candidates, Keogh clearly has the most TCDSU experience as she runs for a second stint as a sabbatical officer, Cummins is a class rep and is somewhat of a community candidate with his diverse involvement in Trinity society life and even though MacQuillan is the candidate that could be most likened to an outsider, his current platform contains nothing that would drastically change TCDSU into the future.
This year's race will see a president elected for whom the biggest issue facing students is out of their control. While coronavirus will continue to shape and in some ways define the student experience for the time being, the question for each of the candidates as election season begins is whether they will be able to strongly define themselves.
Correction: 16.16pm, February 22nd, 2021
An earlier version of this article incorrectly referred to Luke MacQuillan as Ryan McQuillan.
---
Ella Connolly and Amy Cox also contributed reporting to this piece.
Sárán Fogarty is News Editor of The University Times, and will edit the presidential race during the upcoming TCDSU elections. Assistant Opinion Editor Ella Connolly and Copy Editor Amy Cox will act as presidential correspondents.