The turbulence of the past 12 months has tethered the work of the welfare and equality officer to the very core of student life. Issues of consent, engagement and casework – which are perennially among the priorities of the elected officer – have, this year, been matched by the distribution of hot meals to quarantined students, online visibility and ensuring off-campus access to on-campus services.
Given the position's heightened significance, it's little wonder that a newfound enthusiasm has bled into the upcoming Trinity College Dublin Students' Union (TCDSU) election. Breaking its three-year pattern as an uncontested race, the 2021 race for welfare and equality officer will see three students vie for the position. In step with the widening remit of the role, the three prospective candidates – Sierra Mueller-Owens, Dylan Krug and Cathal O'Riordan – are each approaching the race from a very unique position, both in terms of experience and ambition.
Mueller-Owens has an impressive history of working with TCDSU. Having served as a class representative and an S2S mentor for Erasmus students, she went on to become the current gender equality officer. In this role, she is working closely with the incumbent officer Leah Keogh on a period poverty campaign that will see on-campus bathrooms stocked with sanitary products, with postal delivery available to students who don't have access to campus.
ADVERTISEMENT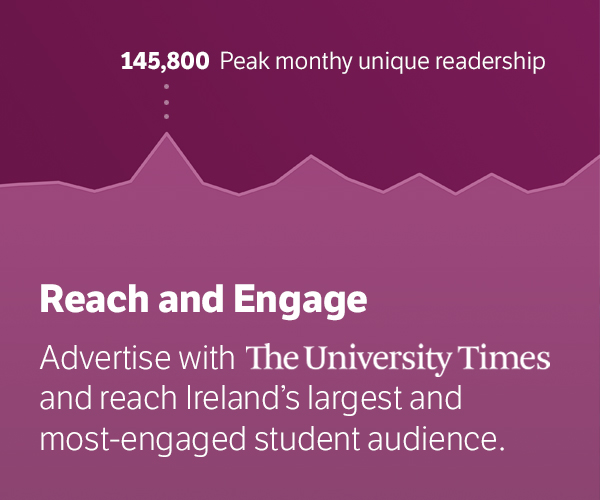 Drawing on her ethos of inclusion, Mueller-Owens emphasises the importance of making this service available "not just women who menstruate". "It's really important to support transgender students and non-binary students", she says, to ensure that "all students who menstruate are able to access these products". In a similar vein, she praises the "T-fund", established by the incumbent officer, for transgender students undergoing social transitioning, expressing her intentions to make sure that this outlives Keogh's time in office.
This year, Mueller-Owens also facilitated consent workshops at Trinity Hall, which were moved online due to the pandemic. Reflecting on this experience, she believes that "it's really important to use the online platform that we now have… to invite more societies, sports clubs and first years to partake in consent workshops", since learning about consensual sex is "such an important part of being a first year and living on your own for the first time".
An urgency surrounding consent also emanates from third-year environmental science student Dylan Krug. Krug is engaged with the union as a class representative, while also serving as the ex-officio for the SCS, SLD and S2S Student Advisory Board and sitting on the union's welfare committee. Having communicated directly with individuals from these branches, he emphasises "how hardworking" they are, despite acknowledging that there's still work to be done.
"I've done a lot of research into the 2019 consent framework that the Irish government has put out and improving the sexual assault policy at Trinity. Sexual assault and sexual harassment are covered under the Dignity and Respect Policy but there is definitely room for improvement, to put it simply."
According to Krug, the consent intern and individuals within the counselling service, among others, have begun working "behind the scenes" to make "either a new policy or amendments to the existing policy", which is something he, if elected, would love to get over the line.
Final-year music student Cathal O'Riordan intends to tackle the topic of consent by a very different means. With no previous experience in the union, the director of the Trinity Jazz Society (Jazz Soc)'s Big Band hopes that next year will see a return to in-person events. "There's not enough done on consensual sex", he says, referencing the recent discourse around image-based sexual abuse (IBSA) in conjunction with this: "I would love to do in-person events, bring in speakers." For instance, "I would love to have an open forum discussion with [Megan Sims] and just tell people about her experience and her activism".
On his strengths as a candidate, O'Riordan highlights his preference towards in-person events and talking "to people on the ground", in the hopes that this approach will improve student engagement.
The return to in-person is not a campaign priority across the board, however. Final-year law and political science student Mueller-Owens seeks to ensure that online learning will remain an option for vulnerable students when face-to-face teaching resumes. "The health and welfare of students should be the priority", she says, identifying this as one of her main goals. "I personally have an autoimmune disorder… and depending on the circumstances, I'm not sure if I would want to resume face-to-face teaching if I haven't had my full dose of the vaccine."
In his pandemic approach, O'Riordan strives to prioritise student doctors and nurses on placement by extending office hours. "They are the heroes of the pandemic so next year we should really look out for them", he says. Recognising that the incumbent officer is "super available", he promises to accentuate this by having extended office hours later into the night – "I'm a bit of a night owl myself."
For Krug, the key to improving the welfare of current students is engagement. His previous work has highlighted to him that "the issue isn't necessarily that we don't have good services", but rather that "we need to get students engaged with these services".
Identifying obstacles to this, he points to the cultural concept of House Six as a structurally inaccessible building that people often find daunting because they "don't really know who the sabbatical officers are [or] what they do". Krug hopes to ignite a realisation that working behind the scenes is only one aspect of the welfare and equality officer's job and that students "should also feel free to come and talk to them about any issues".
Classifying himself as a "disengaged student" until six months ago when he began working with the union, Krug, who sits on the editorial board of the Eagle, says that learning about casework, the function of the welfare and equality officer and benefitting personally from the counselling service and weekly therapy groups has aided him immensely. A newfound desire to help other students reach out and access this information is what inspired him to run for this sabbatical position.
Similar sentiments are expressed by Krug's running mates. O'Riordan, who saw the union as "scary" until two fellow music students, Eoin Hand and Philly Holmes, were elected last year, sees clubs and societies as an untapped resource for enhancing engagement. A member of DU Music and Jazz Soc, he recalls that as a first year, "when you get an email from the SU, you're scared to check it or you don't understand [it], but you do check your emails from the societies that you chose to sign up for". Therefore, he advocates for stronger lines of communication between societies and the welfare and equality officer to ensure that more students' voices are being heard.
As far as Mueller-Owens is concerned, there's "no magic potion" for tackling student engagement but representing the diversity of students on campus is crucial. As an international student and someone with a disability, she claims to understand the feeling of "not seeing yourself represented by the union". The half-German, half-American student also refers to her unique understanding of both the EU and non-EU student experiences in discussing diversity. Building on this, she affirms that her manifesto is not set in stone, and will be continually moulded to "represent all students and all students' needs".
O'Riordan takes a similar tact, asserting that he has no aspirations to mould the position to his own designs but instead, is "going to make the students union the way the students want it and that's all".
It appears that malleability will be the bread and butter of this race, which Krug anticipates will be "definitely different" to recent years. As the nature of the coronavirus pandemic remains in flux, so too does the future of student welfare, and with the campaign period beginning on March 1st, only time will separate the tactically vague candidates from the intentionally open-minded.
---
Jessica Allen also contributed reporting to this piece.
Emer Tyrell is the Radius Editor of The University Times, and will edit the welfare race during the upcoming TCDSU elections. Assistant Copy Editor Jessica Allen will act as correspondent on the race.