Trinity plans to rename the Samuel Beckett Theatre as the "Centre for Creative Arts", with the hopes of attaching a named sponsor to the building.
In University Council minutes from January, Vice-Provost Jürgen Barkhoff said the planned name change was part of a physical infrastructure development of the School of Creative Arts, and that the theatre would be refurbished as well.
191-3 Pearse St would also be redeveloped to accommodate both film and music departments in a "new bespoke teaching spaces and offices, with agreement with the RIAM to use their new performance space, for all professional staff from the three disciplines to be relocated to 191-3", according to the minutes.
ADVERTISEMENT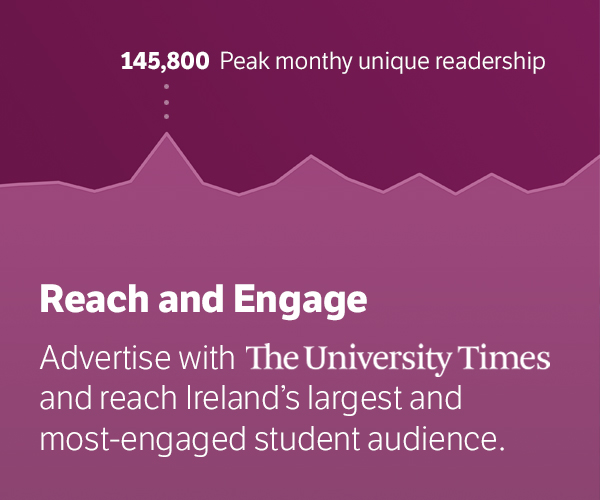 Confidential College documents – seen by The University Times – stated that the theatre's name would be changed "ideally with a named sponsor".
In an email statement to The University Times, Catherine O'Mahony, a Trinity media relations officer, said: "College has a long term aim to conduct a full refurbishment of the Beckett Theatre with a view to establishing a centre for the Creative Arts that would encompass all creative arts activities on campus and speak to Trinity's commitment to creativity."
"However", she added, "this is aspirational for now and there are no immediate plans for a name change".
The name change came out of a quality review of the School of Creative Arts, which took place in November, 2018, aimed at making recommendations about unifying and integrating the disciplines in the school.
According to Council minutes, the report stated that "the School is located across four different sites, some of which are deemed 'not fit-for-purpose'. Facilitating the co-location of the School's three subject areas is a key challenge".
In the wake of the report, a taskforce was set up to address the implementation of the recommendations. The group focused on resolving issues arising from the school's "physical dispersal across campus", as well as "reviewing the curricula" and "restricting the administrative reporting lines", according to the University Council minutes.
In January, Council approved the quality review implementation plan.
The Samuel Beckett Theatre is situated close to the New Square, and is home to DU Players.