Peter Caddle, one of the two candidates in the race to become editor of The University Times, has pledged that, if elected, he will give up his on-campus accommodation and allow it to be used by an asylum-seeker.
The announcement comes after Caddle declined to attend Trinity College Dublin Students' Union's equality hustings last night, in which questioners "empty-chaired" him on insulting comments he has made about women and members of the LGBTQ+ community, as well as his affiliation with the Burkean, which has previously promoted eugenics.
In a statement released on his campaign social media accounts today, Caddle said that "we believe it is time for action and that it is morally incumbent of TCDSU officials and others to stand by their principles and hand over their accommodation to asylum seekers".
ADVERTISEMENT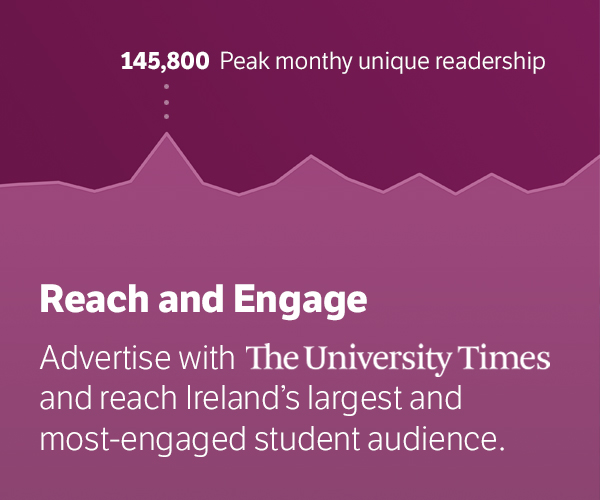 Caddle added that his "team has already been in contact with the relevant organisations regarding this promise, and we believe it to be completely achievable, should the SU be willing to coordinate with us".
Caddle also said: "I implore every single candidate running in this year's race to, where possible, commit to handing over their union provided accommodation, and for this to become an established routine in years to come."
In the Dining Hall hustings on Monday night, Caddle named the Burkean as a publication for The University Times. The Burkean has previously published an article titled "Not All Are Born Equal", which promoted the idea that global economic inequalities in the world are related the genetics of people with different ethnicities.
Until now, Caddle's only policy had been cutting the newspaper's print issues, and moving it entirely online.
His opponent in the race is Emer Moreau, who was the newspaper's deputy editor until she temporarily stepped down to run for election. Moreau has pledged to cut the print run down to six issues. She has also pledged to create a Diversity and Inclusion Correspondent and an Irish language supplement.
The next – and final – hustings in the TCDSU elections will take place on Tuesday at 6pm and will be run by the JCR. Voting will begin on Tuesday and end on Thursday.
This year's election has due to coronavirus restrictions taken place fully online for the first time in the union's history.