Emer Moreau has been elected editor of The University Times on the first count, defeating Peter Caddle with 83.3 per cent of the vote.
Moreau who currently serves as deputy editor of the paper, received 2410 votes from a total valid poll of 2921. Caddle, special projects editor of the Burkean, received 13.3 per cent of the poll, with 121 students voting to reopen nominations.
Speaking after her victory, Moreau said: "It feels great, the whole campaign process and the whole thing has been incredibly humbling, the amount of people who've given up so much time for me. My dad's been ringing me all the time. I'm really excited for the next year. Just my whole campaign team, I really couldn't have done it without you. Couldn't have done it without you guys."
ADVERTISEMENT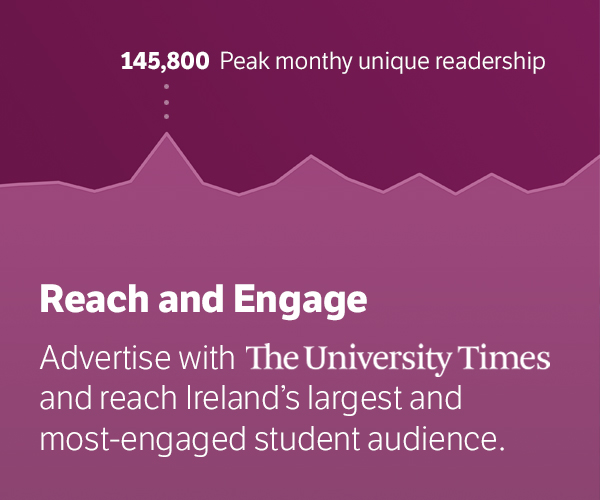 Throughout her campaign, Moreau has highlighted her extensive experience with the paper. She began as a contributing writer in her first year and, since then, has been news editor, assistant editor and now deputy editor. She stepped down from her position for the duration of the campaign season.
The editor race has been the most divisive of the 2021 TCDSU elections, with a veteran of the newspaper Moreau going up against outsider Peter Caddle.
Caddle's only initial campaign promise was to abolish the print issue and make the paper an online-only publication. He later pledged to give his on-campus accommodation to an asylum seeker.
Meanwhile, Moreau said that she would reduce the number of print issues per year from nine to six.
Both candidates pledged to make the paper more inclusive but had different ideas of how this could be achieved. Moreau outlined plans to introduce an ethnic minorities correspondent, as well as create a Diversity and Inclusion Committee. She also promised to actively seek out female writers for the sports section.
Caddle repeatedly criticised the paper's failure to "respond to emails", arguing that, before diversity can be increased, the "writers problem" must be addressed.
One of Caddle's most controversial moves was his decision not to attend equality hustings, where he was "empty chaired". Moderators questioned him on insulting comments he has made about women and members of the LGBTQ+ community, as well as his affiliation with the Burkean, which has previously promoted eugenics.
In last year's election, current editor Cormac Watson was elected with 50.9 per cent of the vote. The previous year, former editor Donal MacNamee was elected with 83 per cent of the vote.