In a recently published survey from the Trinity Postgraduate Workers Alliance examining the impact of Covid-19 on postgraduate researchers, we found that 90 per cent of respondents had been negatively affected by the pandemic. Some 35.6 per cent reported loss of income, over 60 per cent reported negative effects on their mental health, while others worried about the security of their accommodation and broader impacts on their research.
These figures may seem shocking to those unfamiliar with the travails of postgraduate research, but to students and to those concerned with the state of Irish higher education, they will come as no surprise. While the pandemic has had deep and wide-ranging effects on postgrads, it is only part of the story. The immediate trigger for a crisis that has been years in the making, the consequence of much longer running neglect and exploitation of postgraduates as sources of free or cheap labour in universities across Ireland.
Austerity has had a devastating impact on higher education – cuts to capitation and to other sources of state funding left enormous holes in institutional budgets. State diktats on pay, conditions and employment of workers in the sector, like the 2011 Employment Control Framework, conditioned institutional responses to financial pressure, incentivising commercialisation, precarious employment and other spend-thrift measures. It is in this broader context that postgraduate working conditions have deteriorated.
ADVERTISEMENT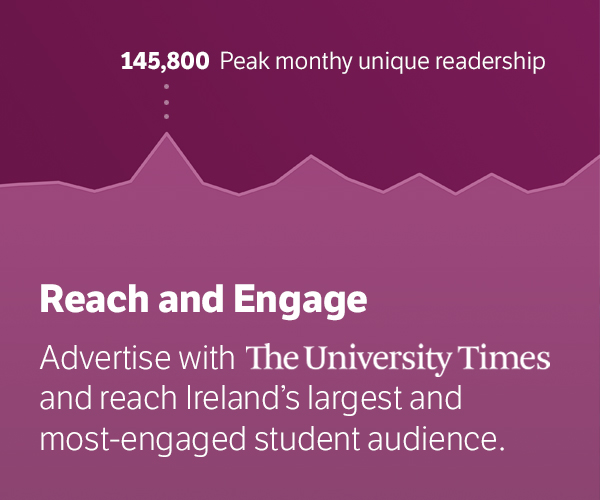 As a series of investigative pieces in Noteworthy showed late last year, there has been a massive increase in reliance on fixed-term and temporary teaching staff in universities over the last decade: College, as one example, had a €18.6 million wage bill for non-permanent teaching staff in the 2019/20 academic year, with this money covering some 2,052 casual staff, as well as 243 on other non-permanent contracts. Higher education institutions (HEIs) have become dependent on "flexible" employment practices that deny workers liveable incomes, opportunities for progression and other basic securities. At the bottom of this "pyramid of precarity" are postgraduates, who for the most part, aren't treated as workers at all, although our work as tutors, demonstrators and researchers is absolutely essential to the functioning of all third-level institutions in the country.
While the pandemic has had deep and wide-ranging effects on postgrads, it is only part of the story. The immediate trigger for a crisis that has been years in the making
At this point, it is useful to distinguish between postgraduate students, and postgraduate workers. Some postgraduates are closer to "students" than workers – these would include those enrolled on taught master's degree and other postgraduate taught courses, and for this cohort, their primary relationship with the university is a learning one, where they attend classes, submit assignments and take exams. Others however, namely PhD researchers, research master's students and those taking professional certificates, are closer to workers: we carry out original research that contributes to the output of our supervisors, we teach classes, demonstrate in practical sessions and mark assignments.
For our work, we receive very little in return. Many of us will receive some form of stipend, from a funding agency like the Irish Research Council (IRC) Science Foundation Ireland or the Health Research Board, others will receive a stipend from the university or their supervisor, while a smaller number receive nothing at all (concentrated in arts, humanities and social sciences). As well as showing large variation, stipends are notoriously low, usually ranging from €10-€20,000 per year, far less than the average graduate starting salary of €33,000. Until an increase in the IRC's postgraduate scholarship stipend this year, there had been little, if any movement in stipends since 2008. On top of stipends, some postgrads receive pay doing casual teaching work, whereas others are required to do unpaid teaching as a condition to receive their stipend, fees and research funding. Often this teaching work can take up hours outside of class time, and when pay is received and averaged out over total hours worked, pay amounts to less than the minimum hourly wage.
While the individual situations of postgrads vary according to their funding source, field and institution, what unifies us all is that we are unrecognised and undervalued for the contribution we make. In the last two or three years, as rents and the cost of living have risen unabated, the strains brought about by our precarity and low pay have become increasingly hard to bear. It was this strain that led postgrads in Trinity, University College Dublin and NUI Galway to set up groups to organise and campaign for reform and better conditions.
Early on in the process of organisation, we all independently converged upon a key demand – that we should be recognised as workers, with contracts, defined responsibilities, rights and entitlements. Not only would working status and contracts likely result in improved income, it would unlock statutory rights to parental leave, paid holidays, access to housing and welfare supports, and more freedom for Non-EU researchers, who are discriminated against at the level of fees, funding and immigration.
Despite talk of research excellence and the billing of Ireland as a "knowledge economy", successive governments have failed to deliver the kinds of reform that would most benefit our ailing third level institutions
The demand for working status isn't particularly novel. PhD students in The Netherlands, Belgium, Switzerland and Scandinavian countries all have worker status, and salaries ranging from €26,000 to around €36,000 per year, with some PhDs on sliding scales, with pay increments coming after each year completed. On top of better pay and defined responsibilities, PhDs in these countries enjoy access to social housing and affordable rents, welfare supports and all the other benefits real employment brings. It is no coincidence that these countries are research leaders, with thriving university sectors, while standards in Ireland decline and researchers struggle. Despite talk of research excellence and the billing of Ireland as a "knowledge economy", successive governments have failed to deliver the kinds of reform that would most benefit our ailing third-level institutions – this is as clear in the case of postgraduate workers and precarity, as it is in the broader context of higher-education funding.
With a new provost coming into office this year, there will be an opportunity for Trinity to take a lead, in recognising PhDs as workers and in lobbying government to do the same across the entire sector. In the coming weeks, postgraduate workers will launch a new national coalition, the Postgraduate Workers Alliance of Ireland, which will fight to ensure postgraduates are neglected no longer. Although those in power may be reluctant to recognise us as workers, we are willing to prove our status in practice, and we have begun organising in partnership with trade unions, to build our collective strength and take action if/when necessary. We have taken lessons from postgraduates elsewhere who have won workers' rights, and see the centrality of workplace organising in the tasks ahead.
In this fight, we will seek common cause with students, other precarious academics and the general public – we believe that our rights will be best protected by transforming the system itself, moving towards well-funded, fully public higher education that is free and accessible to all.
---
Conor Reddy is a first-year PhD student in the Department of Clinical Medicine, based on the St. James's Campus. He is the Secretary of the TCD Postgraduate Workers Alliance, with a special responsibility for workplace organising and trade union relations.