Minister for Higher Education Simon Harris has said that a Sinn Féin bill on student accommodation has started an "urgent conversation" on how to tackle the issue.
Student renters could be entitled to increased protections if the bill – brought forward by Sinn Féin in co-operation with the Union of Students in Ireland (USI) – is passed next week.
The private members' bill aims to offer increased protection for student renters, particularly during the pandemic.
ADVERTISEMENT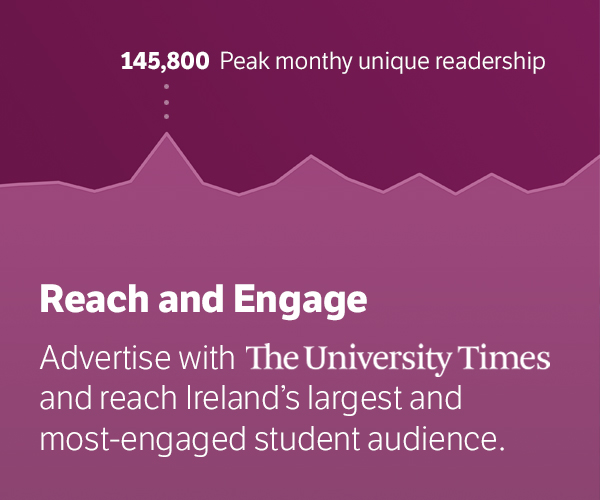 The bill, which was tabled by Sinn Féin TD Eoin Ó Broin in February, would prevent student accommodation providers from forcing students to pay more than one month's rent in advance.
Currently, many student renters must pay all their rent upfront or in two installments during the year.
Additionally, students who cannot take up prebooked accommodation due to coronavirus restrictions would be able to exit their contract with 28 days' notice, receiving a refund of any rent paid beyond that.
In a press statement released yesterday, USI Vice President for Campaigns Craig McHugh said: "This bill would begin to even the playing field between student renters and renters who hold a traditional lease. For too long students have had sub-par rental rights and the COVID-19 pandemic really brought this home to many. We are hopeful that Government will recognise this tomorrow and indicate their support for the bill."
"Such support", he said, "would enable us to continue the really important conversation of addressing the dysfunctional student accommodation market, which mostly consists of luxury accommodation that is completely beyond the reach of the majority of students".
The USI's Residential Tenancies (Student Rents and Other Protections) (Covid-19) Act 2021 was signed by all TDs from Sinn Fein, the Labour Party, the Social Democrats, Solidarity-People Before Profit and the Independent Group.
Speaking in the Dáil, Minister for Higher Education Simon Harris said: "In many ways [the bill] has allowed us to kickstart or restart an urgent conversation that must take place and must be followed by action in relation to student accommodation."
Harris said the difficulties faced by students in private accommodation "showed very clearly the benefit of college-owned accommodation, why we need more of it and why we can't be so reliant on private supply when it comes to student accommodation".
While Ó Broin agreed with Harris that there is too much reliance on privately owned accommodation, he said that "there is a shortfall in the government's own strategy of about 20,000 bed spaces".
Ó Broin asked that Harris work in conjunction with the Department of Housing to extend to universities the supports that have been offered to local authorities and approved housing bodies, with the goal of reducing rent prices in the long-term.
The bill has now completed its second stage and will move to committee stage. It will be voted on next week.