Students play a largely insignificant role in the actual process of electing a Provost. However, their presence hangs over much of the debate: whether that be the dreaded student–staff ratio or the bureaucratic nightmare that is running a school.
Those tuning into the Provost election debates have heard a lot about student issues from the senior ranks of College. Here is what leaders in the student community want to see the next Provost bring to the table.
Eoin Hand, TCDSU President
The student who interacts with the Provost of Trinity the most is undoubtedly the Trinity College Dublin Students' Union (TCDSU) president, who sits in constant meetings with the head of College, working closely with them on every aspect of student life. The union's current president Eoin Hand says that he would like the next Provost to ask what the college community wants, rather than focusing on questions about rankings and the staff–student ratio.
ADVERTISEMENT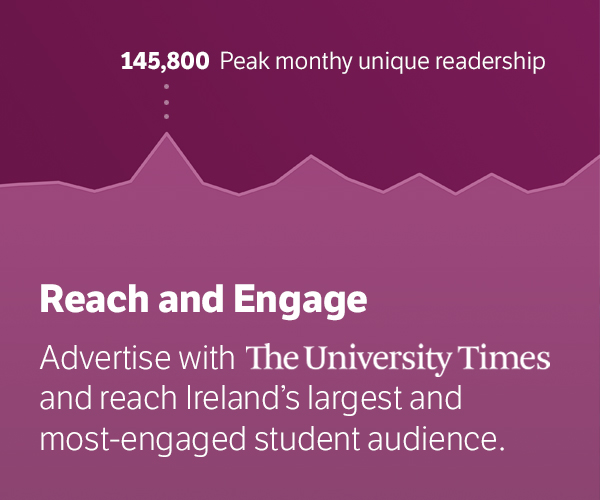 Services, Hand says, are vital on this front. He would like to see an "expansion of offices or services that are presently in place but underfunded or under resourced".
"Student Services, academic registry, the student counselling, the Health Centre, Disability Service, sports, all have huge value in how students learn and how students develop throughout their time in college", Hand says. "Colleges isn't fully about just the academic side. For some people, it can be, but for a lot of people, there's a holistic education gained in college."
Alex Clark, JCR President
Trinity Hall – usually fairly mute politically – has been far more engaged in College politics this year, as its residents dealt with the implications of lockdown and the banning of parties. JCR President Alex Clark, therefore, is well placed to understand the desires of the youngest cohort in the College, who will be affected by the next Provost more than any other student in the university.
Clark says that he would like to see a "Provost who cares". He wants to see the Provost invest in partnerships with students that will help the college community get by. Examples from this year he cites are compost bins in Halls, which came out of the Provost Sustainability Fund. The period poverty initiative is also key. This year, the JCR spent much of their budget on sanitary products for residents.
"We're more than happy to keep doing it", Clark says, "but we need somebody who's going to commit to ending period poverty on campus. And whether that's a joint initiative by JCR TCDSU and College, it's a really pressing issue."
He says that Trinity also needs a Provost who can help smooth this year's freshers' transition to in-person teaching. "It's immensely important to see a Provost who's investing in supports for students instead of far-fetched promises", he says. "For everybody here in Halls, they're essentially going into second year as first years still – they won't know Dublin, the majority of them, they've never been to a nightclub, they've never been to in-person classes at all."
"Now, don't get me wrong", he adds, "I'm not saying two T Balls wouldn't be class, but it should just never come at the expense of vital student supports".
Ultan Pringle, Chair of DU Players
DU Players has had a big year. Its approach to the pandemic has been innovative and has maintained its relevance on campus, despite the coronavirus making in-person theatre impossible, and even won it the Central Societies Committee (CSC) award for best overall society. In many ways, it has exemplified what society life can look like when university shifts online.
Ultan Pringle, the chair of Players and the secretary of the CSC, says that he would like to see Trinity "return to putting the student experience first" under the next Provost.
"It felt like Trinity – and I don't know if this is right or wrong – but it felt like it was like an enterprise rather than a college", he says, "and it was more focused on making money than actually ensuring that people have a good standard of education and a good student experience".
He would also like to see the next Provost commit to societies in a way they previously have not: "I can't imagine at all my four or five years here in Trinity without student-led societies, which I feel like a lot of people [do]. Provosts have said how brilliant societies are, but we don't see a real commitment to nurturing that."
"People always kind of pay a little bit of lip service to the society experience and societies in Trinity without actually working to make sure that there is a space for them and a space for them to grow and develop", he adds.
Ciara Ní Mhurchú, Head of An Cumann Gaelach
Cumann Gaelach is home to many of Trinity's Gaeilgeóirí,but historically is not one of the biggest groups on campus. However, with a growing presence in College, the Irish language is becoming increasingly important and central to conversations going on in Trinity.
Head of Cumann Ciara Ní Mhurchú would like to see the Provost put more emphasis on the Irish language in College. "A Provost has so much power and it's such a great opportunity to push Irish forward and to give Irish more of a platform in college", she says. "So in terms of visibility, we would love for the next Provost to use a bit of Irish whenever they get the opportunity in videos and in any promotional materials, and also in emails – that's very important for us."
Engaging more directly with the Irish-speaking community is also important, and Ní Mhurchú would like to see College host town halls to hear from Irish speakers directly. "At the moment, we have the library, the Accommodation Office, the Disability Service and the Academic Registry, there are people in all of those places who can speak Irish but that still leaves a lot of services where you can't use Irish."
Jonathan Boylan, Auditor of the Trinity College Law Society
While quite a specialised society and home mainly to – unsurprisingly – College's law students, Trinity College Law Society still has a major presence on campus, and hosts some of the biggest guests to campus every year.
Jonathan Boylan, auditor of the society, says that re-establishing the Trinity community post coronavirus will be the next Provost's biggest challenge. The community, he says, has "substantially dissipated", and with lectures shifting online the next Provost will have to convince people to come in to Trinity "and get the full College experience", even if their academics have moved out of the physical campus.
Environmental concerns, he says, are also "very important to a lot of students". A second Trinity Ball would not go amiss either: "As a final year, who's kind of lost their final year to COVID, I would very much appreciate a second Trinity Ball. So maybe they should all commit to that."
Kate Maher, President of the Phil
A staggering percentage of Trinity students have, to varying degrees, been involved in the University Philosophical Society (the Phil) at some point – whether that's signing up to the society at freshers' fair, going to a talk or engaging in debates with their peers. One would therefore expect their priorities to firmly on the extracurricular side of things
However, the society's president this year, Kate Maher, says that the main priority of the next Provost should be a move away from commercialisation and a greater focus on improving the university experience.
She says that the Provost must be "more open" about commercialisation and that while Trinity is "very proud of being high in world university rankings", its student satisfaction rates are not as high as they should be.
Unlike Boylan, she is less than impressed with the idea of a second Trinity Ball, which she says would be a "money grab".
---
Jane Cook also contributed reporting to this piece.