The Israeli embassy in Dublin has compared an attempted boycott of Israeli academia in Irish universities to the persecution of Jewish people, calling it "antithetical to the fundamental values of education".
Yesterday, The University Times reported that Trinity College Dublin Students' Union (TCDSU) and the TCD BDS campaign group had emailed heads of schools in Trinity asking them to sign an open letter which calls for an "institutional academic boycott" until "Israel complies with international law and universal principles of human rights".
In an email statement to The University Times this afternoon, Orli Weitzman, the deputy ambassador of Israel in Ireland, said: "Israel is a thriving democracy, with a vibrant civil society, which includes world-renowned educational institutions and academic personnel."
ADVERTISEMENT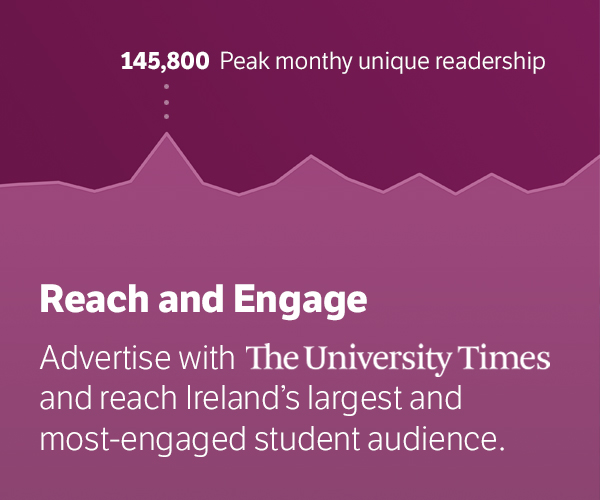 "Academic boycotts", Weitzman said, "stand in stark opposition to the core principle of academic freedom. Such attempts at boycotts have echoes of the darkest chapters of history, when persecution first targeted the Jewish religion, then the so-called 'Jewish race' and is now aimed at the Jewish nation state".
"It is unfortunate that some students, who should be at the forefront of efforts to promote peace and dialogue, have chosen to advocate for a hostile movement, whose sole aim is to spread hatred and division", she added.
"Attempts to impose such boycotts are antithetical to the fundamental values of education and should be rejected by any institution, which cares for discussion and dialogue."
In response to the embassy's statement, TCDSU Communications Officer Philly Holmes told The University Times in an email: "The claims made by the Israeli Embassy are such a mischaracterisation of the intention of the TCD BDS movement that it does not warrant a response."
The open letter, which was written by Scholars for Palestinian Freedom, states: "In the classroom and on campus, we commit to pressuring our academic institutions and organizations to respect the Palestinian call for Boycott, Divestment and Sanctions of Israel by instating measures that remove complicity and partnership with military, academic, and legal institutions involved in entrenching Israel's policies
It includes a pledge to support "student activism on campus, including, but not limited to sponsoring joint events and holding our universities' accountable for violations of academic freedom" and a pledge to highlight "Palestinian scholarship on Palestine in syllabi, our writing, and through invitation of Palestinian scholars and community members to speak at departmental and university events."
Signatories of the letter also commit to actively including Palestine as "a space and place worthy of substantive and historical integration into critical theory, not only as a case in a list of colonial examples".
The letter also includes a commitment to "support community efforts and legislation to pressure our governments to end funding Israeli military aggression".
Yesterday, TCD BDS held a protest in solidarity with Palestinians who are engaging in a general strike.
Conflict between Israel and the militant group Hamas has raged over the course of the past week and a half.
US President Joe Biden took a harsher stance on the conflict day, telling Israeli Prime Minister Benjamin Netanyahu that he expected a significant de-escalation today and a move towards a ceasefire, according to the New York Times.
Some 227 Palestinians have died in Gaza due to Israeli airstrikes, while the death toll in Israel stands at at least 12.
The Boycott, Divestment, Sanctions (BDS) movement works to end international support for Israel in the context of the country's treatment of Palestinians.
In 2018, students voted for Trinity College Dublin Students' Union (TCDSU) to support the BDS campaign.
Correction: May 20th, 2021
A previous version of this article incorrectly stated that the open letter had been circulated by the Irish Academics for Palestine. In fact, it had been circulated by Scholars for Palestinian Freedom.