Tonight's Graduate Students' Union (GSU) hustings was engulfed in talk of constitutional breaches and impeachment proceedings, as well as controversies surrounding the current administration's relationship with the TCD Postgraduate Workers' Alliance.
Presidential candidate John Tighe pitched himself as a reformist, while his opponent – and incumbent president – Gisèle Scanlon struggled to deal with questions about her time in office, particularly surrounding impeachment proceedings brought against her after a chaotic EGM held in April, in which a compromised voting system was used to pass significant amendments to the union's constitution.
Throughout the hustings, Scanlon stuck to her past experience in the position to bolster herself, and used the coronavirus as a way to deflect many criticisms of her presidency.
ADVERTISEMENT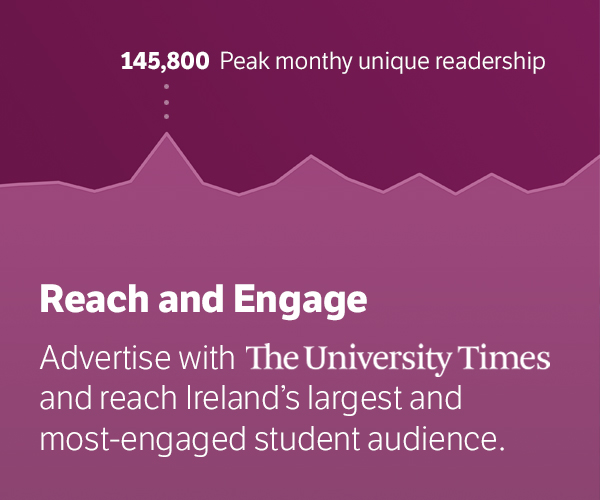 Meanwhile, the sole candidate for the role of GSU, Vice President Abhisweta Bhattacharjee, got off easier than Scanlon, was not questioned on a petition that called on her impeachment in the wake of the April EGM, but did not reach the requisite 60 signatures.
President
The presidential debate was dominated almost entirely by the various controversies that Scanlon has been involved in over the past year, with her impeachment proceedings at the forefront of the discussion.
When asked about the fact that her impeachment proceedings have not moved forward despite postgraduates gathering the required number of signatures to trigger a vote, Scanlon diverted attention to a report currently being carried out by the GSU Board on the April EGM, and claimed that further actions on the topic were tied to the deliberations of the Board.
In defence of reports that she broke the GSU constitution on a number of occasions, Scanlon noted the difficulty of holding a sabbatical officer position during the coronavirus pandemic.
Attempting to dismiss concerns about constitutional breaches, Scanlon remarked that this year was simply an "extraordinary year".
Tighe had relatively little to say on these matters. He emphasised his commitment to upholding the constitution and awaiting the results of the report before dealing with constitutional amendments that were voted through using a compromised voting system at the April EGM.
Throughout the night, Tighe appeared content with allowing Scanlon to wrestle with questions on her own record. However, on issues surrounding Trinity College Dublin Students' Union (TCDSU) and the TCD Postgraduate Workers' Alliance, he made sure to differentiate himself.
For example, he came out as a strong proponent of the student partnership agreement, a trilateral agreement between TCDSU and the GSU dealing with how students take part in decision making.
Scanlon raised issues with the agreement, but Tighe diverged from this viewpoint, saying that the agreement – which is supposed to be reviewed annually – needs to be renewed, and argued in favour of a strengthened relationship with TCDSU, after a year in which the GSU leadership has attempted to distance itself from TCDSU.
Tighe was also keen to stress his desire to work closely with the TCD Postgraduate Workers' Alliance – an influential postgraduate lobbying group in Trinity – which has clashed heavily with Scanlon throughout this year, despite the fact that the union is mandated to support the alliance.
In his opening comments, Tighe said that it was his "intention to follow the GSU's mandate and to lobby government and College on all aspects of [Postgraduate Workers Alliance] charter".
Scanlon acknowledged the difficulties she had faced in the past with the TCD Postgraduate Workers' Alliance, remarking that "they were fighting over the same toys". Indeed, Scanlon conceded that there was "tension" in the relationship between the two groups, but that she wanted to support the group.
Scanlon was at her strongest when talking about local issues – such as the TriniScreen programme, student spaces on campus and environmental initiatives that the GSU plays a part in.
However, it is clear that her possible impeachment and her presidency's controversies will plague her throughout the campaign.
Meanwhile, Tighe appears happy to take a step back, and affirm his commitment to the constitution and a strengthened relationship with TCDSU and the TCD Postgraduate Workers' Alliance.
Vice President
Abhisweta Bhattacharjee, the incumbent vice president and sole candidate for the role, managed to avoid the same scrutiny afforded to Scanlon, and was not questioned on a petition to impeach her, but ultimately did not receive the requisite 60 signatures.
Instead, she was able to highlight the work she has done as vice president and speak at length about the student hardship fund and environmental initiatives.
Bhattacharjee began by praising the GSU for "never for a minute stopping working as a team" this year. She called for a "strong, empathetic, and compassionate union" which serves to provide a community for postgraduate students.
Speaking of her own experience receiving hardship funds, Bhattacharjee struck a personal tone as she fielded a question on financial struggles of postgraduate students. But aside from lobbying College and the government, she failed to come up with concrete ideas about how to acquire more funding and financial support for students in need instead stressing the diversity of individual students' needs.
She was keen to stress the importance of separate funding streams for different levels of severity of issues faced by postgraduates, but did not provide a specific policy.
Her views on the GSU's relationship with TCDSU was largely similar to Scanlon. For example, she described postgraduates as a completely "different spectrum" of students to undergraduates. "We are not losing a partnership", she said. "The GSU needs to be valued on our own."
While the presidential candidates noted the tension and communication breakdown between the GSU and the TCD Postgraduate Workers' Alliance, Bhattacharjee said she did not think the tension constituted "a breakdown of relationship". Although later she admitted that the "relationship was strained".
She described a moment in relation to the alliance where she "sat and wondered what is going wrong". Her solution, she said, is to have "a clear structure of how we communicate, how often we communicate", as well as a "list of do's and don'ts".
Yet without a competitor, and with Scanlon taking much of the heat from attendees, Bhattacharjee was able to discuss her ideas with ease, deftly talking through her thoughts on a bike to College campaign and initiatives the GSU can take to help fight biodiversity destruction.
She escaped the same grilling as Scanlon on the night, but her campaign – given her time as vice president – is inevitably intertwined with Scanlon's, and she too faced calls for her to step down in the wake of the April EGM. Both of these points may cause her problems as the campaign continues.
Correction: June 5th, 2021
A previous version of this article stated that impeachment proceedings had been brought against GSU Vice-President Abhisweta Bhattacharjee. In fact a petition was brought forward to remove her, but it did not gather the requisite 60 signatures to trigger a vote of impeachment.