Freshers' week will take place the week of September 20th, with first years to start classes the week after – two weeks later than all other students.
Students will begin next semester one on September 13th, but due to the late release date of leaving certificate results, first years will start two weeks later on September 27th.
Freshers' week will take place the week of September 20th, but it is not yet clear what the week will look like.
ADVERTISEMENT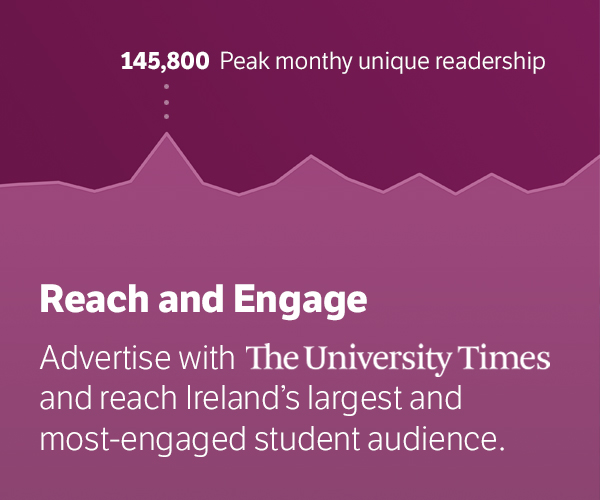 An orientation week will take place from September 6th for returning students.
The delay in return to lectures is due to the late announcement of the leaving certificate results and processing of CAO applications.
There will also be a study week for all students on the week of October 25th.
Vice Provost Jürgen Barkhoff said in an email to students today that this would also be an "additional orientation week".
Trinity Media Relations Officer Catherine O'Mahony confirmed to The University Times that the week of September 20th would act as freshers' week – though it is not clear if events such as the freshers' fair will be permitted under public health guidelines.
The week of September 6th will be an orientation week aimed at second-year students who were not on campus last year.
Semester one for returning students and postgraduates will end on December 3rd, and exams will begin on the week starting December 13th.
First-year students, meanwhile, will finish up on December 17th, with some "end-of-term in person examinations" taking place in the week of January 2022.
All students will have similar timetables for semester two – with term beginning for everyone on January 24th and finishing on April 14th. Exams are scheduled to begin on May 2nd.
In the email today, Barkhoff said: "We anticipate a return to largely face-to-face teaching and learning in the coming year, with some modifications likely for larger lectures."
"This is very welcome news after a challenging year with little on campus activity and personal interaction for most students."
"College has been planning for different scenarios depending on what public health requirements will be in force at the time", he added. "We will update you with more details once Government guidance for the start of the semester has been received."
We very much look forward to welcoming students back on campus in September. In the meantime, stay safe, stay well", he concluded.
Earlier this month, Minister for Higher Education Simon Harris said that university teaching and learning would be "primarily" on site next year.
Speaking on RTÉ Radio One's Morning Ireland, Harris said that he expected most students to be vaccinated by the time the next college term begins, and that staff should also be "overwhelmingly vaccinated".
Union of Students in Ireland President Lorna Fitzpatrick, also speaking on Morning Ireland, said that "the vast majority of students do wish to get back on site, but it's really important that they're back on site in a safe manner in a safe environment".
She added that "once we get back on site, it's not about just returning to the status quo – what we had before – it's looking at how we can make that better".